App for new Fox Sports 1 network coming soon with live streaming video, scores and more
2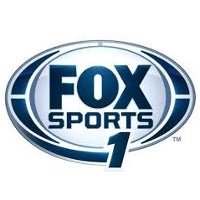 With tons of sports-related apps available for the smartphone totin' fan, will one more such app end up getting lost in the crowd? Considering that we are taking about Fox sports, chances are that it will be a survivor. The new Fox Sports 1 channel is set to launch this Saturday at 6am when the Speed Channel goes off the air and is replaced by the new Fox offering. The channel will be available from all of the major cable distributors, reaching 90 million viewers.
What we are interested in is the
mobile app
for Fox Sports 1 which is being called
Fox Sports Go
. From what we hear, this is going to be similar to the WatchESPN and NBC Sports Live Extra apps that offer live streaming video. Fox has high hopes for the app, which will give out scores, new, stats and all the other stuff that the other guys do. But Fox rep Chris Bellitti told Variety that the Fox Sports Go app will be "
one of the most complex TV Everywhere apps ever created,
" and just needs a little more tweaking before launching on the web, and for iOS and Android. Sorry BlackBerry and Windows Phone users, there is no word on a potential launch on those platforms for what Fox calls "
a groundbreaking mobile sports experience
."
If the app does offer live streaming, then it might end up being one of the hardest working apps on your phone. Starting next year, there will be 26 Saturdays with regular season baseball being broadcast, along with playoff games. And a live look-in show (similar to Red Zone) will be shown. There will also be College Football, NASCAR starting in 2015, soccer and more. Meanwhile,Variety pointed out on Thursday that the WatchESPN app for the Apple iPad has added a toolbar with stats, scores and on-demand clips.
source:
Variety
via
Engadget