Angry Birds downloaded 648 million times in 2011, considers going public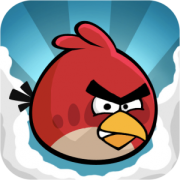 Angry Birds is clearly one of the most popular games for smartphones across different platforms, and now we know exactly how many people downloaded it - 648 million.
What's even more impressive is the profits that the game brought to its creators from Finnish Rovio. The company's revenue for the whole of 2011 stood at nearly $106.3 million (€75.4 million), which translated into a great margin with $67.6 million (€48 million) in pre-tax profit.
This is 10 times the sales number of last year, and it doesn't even take into account record-setting Angry Birds Space which only launched this year.
Analysts now value Finnish Rovio at around the whopping $9 billion, almost as much as is the market valuation of the world's second largest phone maker, Nokia.
Rovio on its part is looking for even better times, and said that such financial allow it to consider going public in a massive IPO. The company was found in 2003, after three students won a software competition hosted by Nokia and HP, but only surged to popularity with the release of Angry Birds for the iPhone back in 2009. Now, the title is available in one form or another on pretty much every smartphone platform out there.
Overall, the game can brag with more than 800 million total downloads on 200 million monthly users. The Finns are looking to release another title outside the Angry Birds realm in 2012.