Android powered LTE handset coming to MetroPCS customers in Q1 of 2011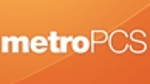 Pre-paid carrier MetroPCS currently offers a $55 monthly, non-contract plan for customers using its 4G LTE pipelines. The plan gives you unlimited talk, text and 4G data. The problem is that the one LTE enabled phone that the carrier is offering is the non-Android Samsung Craft which is basically a high-end messaging device that doesn't seem to make a good impression on those wishing to see the speed of LTE.
While MetroPCS is currently offering LTE in Las Vegas, Dallas-Ft. Worth, Detroit, Los Angeles and Philadelphia, the plan is for the carrier to expand the service to North, Central and South Florida, Sacramento, Boston, San Francisco, Atlanta and New York City between the end of this year and early 2011. By the end of next year, the pre-paid carrier will have 4G available throughout its entire coverage area. Interestingly, the operator would have about 110 million people covered by LTE at the end of next year, just about the same number that Verizon will have under its 4G network at the end of 2011.
MetroPCS also said to expect its first Android flavored LTE enabled phone to be available in the first quarter of next year. While the carrier did not name the manufacturer, it did say that the phone would support VoLTE (Voice over LTE) so that customers could move over from the current CDMA network to the new service. Since Samsung produced the first MetroPCS phone for LTE use, the Korean based phone producer could have a head start over the competition. Furthermore, speculation has arisen that a Samsung Galaxy S type device that is LTE enabled could hit the market early next year.
Company CEO Roger Linquist told those attending the UBS Global Media and Communications Conference on Monday that a number of customers transferred over to the Samsung Craft and the carrier's LTE network. He expects to have half-a-dozen other LTE phones available, including the Craft and the upcoming Android device, by the middle of next year. With no contracts to sign and no subsidized pricing, purchasers will be paying $199 on the low end to $400-$500 for high end LTE enabled models, according to Lindquist.
source:
MetroPCS
via
FierceWireless