Rogers BlackBerry KEYone to get Android Oreo update starting August 13th
0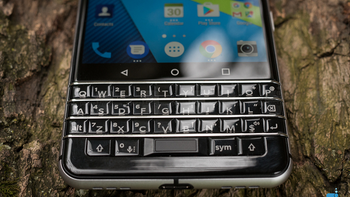 The good news for stateside KEYone owners is that whenever Rogers updates a handset, the U.S. carriers follow suit shortly thereafter. If you own a carrier locked KEYone in the U.S., you just might receive a notification next week telling you that your device has received the update to Android 8.0 Oreo.
Android 8.0 features Picture-in-Picture, which allows you to continue to watch streaming video on the phone even when you're multitasking with an app in the background. Notification dots will appear on the home screen icon of an app with an unread notification, and Autofill will quickly enter your login information to help you open an app quickly. Speaking of apps, Android Instant Apps allows you to start using an app with your browser, even without installing it on your phone. The update will also allow Rogers' subscribers to use Wi-Fi calling on their KEYone. This comes in handy when users are in an area with a poor Rogers cellular signal, but can hook up to a decent Wi-Fi connection.

As usual when we discuss OTA updates, we recommend two simple things to help make updating your phone a smooth and hassle-free experience. Before you start the updating process, make sure that you are connected to a Wi-Fi signal, and have your batteries fully charged.