Analysts hike estimates of Apple iPhone shipments for the September and December quarters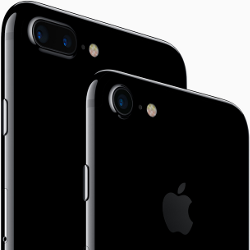 Aaron Rakers, the Apple analyst at brokerage firm Stifel Nicolaus, has hiked his estimate of iPhone shipments for the quarter that ended last month, and the holiday quarter that ends in December. For the just ended quarter that ended in September, Rakers now expects Apple to say that it delivered 47 million iPhone units versus his previous estimate of 42.2 million iPhone handsets that were in transit during the period.
For the all important holiday quarter, the analyst now sees Apple shipping 76.6 million iPhone units versus his previous call for 69.9 million to be shipped. Rakers has gone from a figure that was less than Wall Street's expectations (75.4 million) to one that is above what the rest of the Street is calling for. Helping the results for the holiday quarter is an extra week ending on New Year's Eve.
Rakers estimates that with an installed base nearing 700 million iPhone units world wide, 8% to 10% will upgrade to one of the latest models. That means that upgrades will account for 80% of the the 76.6 million iPhone models shipped in the holiday quarter. In December 2014 and 2015, the upgrade rate was 50%.
Also raising her iPhone shipping estimates today is Sherri Scribner of Deutsche Bank. She now expects to see Apple report shipments of 46 million and 75 million iPhone units for the September and December quarters respectively.
Apple iPhone 7
Apple iPhone 7 Plus
source:
Barron's