Apple could reach long stated goal with new service expected to be unveiled March 25th
2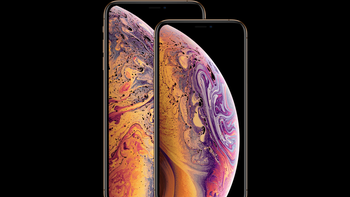 When Apple holds its next press event on March 25th
, the company is expected to introduce a new streaming video service that will include original programming that Apple reportedly spent $1 billion to develop. According to Daniel Ives, an analyst with securities house Wedbush, Apple could end up grossing an additional $7 billion to $10 billion in annual revenue from the service if it can get 100 million people to subscribe. The analyst points out that this estimate is assuming that Apple has very few problems with its streaming video platform, and users of Apple devices show loyalty to the Apple brand.
While the service could be unveiled on March 25th, Ives says that it is likely to debut this fall with Apple "still in the late planning stages." The analyst also sees Apple using the new service as a springboard for the acquisition of a content provider. Names thrown around by Ives include A24, Lionsgate, Sony Pictures, CBS/Viacom, Netflix, and MGM. However, Apple usually focuses on smaller transactions; the largest deal in the history of the company was its
$3 billion purchase of Beats Audio nearly five years ago
. That deal helped the firm launch Apple Music, so we shouldn't completely rule out a similar transaction for its video streamer.
Apple has been looking to double its annual services revenue from the $25 billion it posted in fiscal 2016 to $50 billion by fiscal 2020. During the fiscal first quarter of 2019, the tech giant reported services revenue of $10.25 billion, and starting up the video streamer could help Apple reach its goal. At the March 25th event, Apple is also expected to unveil a revamped Apple News app that will allow users to view all the news they can eat for a monthly fee. The acquisition of Texture, a subscription magazine service, will help Apple offer enough content to make this worth the $10 per month that it is expected to charge.
"While acquisitions have not been in Apple's core DNA, the clock has struck midnight for Cupertino in our opinion and building content organically is a slow and arduous path, which highlights the clear need for Apple to do larger, strategic M&A."-Daniel Ives, analyst, Wedbush
Other businesses that are part of Apple's services unit include iTunes, AppleCare, Apple Music, ApplePay, the Apple Store and more. It is the second largest division inside Apple, and the most profitable. With sales of the iPhone struggling, Apple is looking to take advantage of the 900 million iPhones that are active around the world to sell them monthly subscriptions.
Will Apple finally give us a launch date for the AirPower wireless charging pad?

We are also expecting Apple to introduce some hardware at the March 25th event including the AirPods 2. New features should include a wireless charging case, an improved texture designed to keep the wireless AirPods from falling out of users' ears, improved audio sound, water resistance, always-on Siri and a new Black color option. New tablets could also be unwrapped, including the seventh-generation iPad. Apple might have increased the screen size from 9.7-inches to 10.2-inches, although we won't know until the event. Either way, we most likely will see the new slate equipped with Touch ID, a home button, Lightning port and a 3.5mm earphone jack. There should be support for the Apple Pencil 2. Last year, Apple revised the iPad Pro to include thinner bezels, an edge-to-edge screen, Face ID, a TrueDepth Camera and a USB-C port.
Another tablet-based rumor has Apple announcing the 7.9-inch iPad mini 5. However, this is believed to be an
iPad mini 4
with a new chipset that will replace the A8 SoC that powers the 2015 device. There is also talk that we could see the iPod Touch seventh-generation, which could be the first iPod Touch released by Apple since it replaced Touch ID with Face ID, added the edge-to-edge screen and the TrueDepth Camera on the iPhone.
And lastly, there are fingers crossed that Apple will finally have a launch date for its wireless charging pad called AirPower. Introduced back in September 2017 along with the
iPhone X
,
iPhone 8
and
iPhone 8 Plus
, the pad will charge an iPhone, AirPods and an Apple Watch simultaneously. Sounds great, right? The problem is that Apple has yet to follow through with a delivery date for the accessory.