We could be just two weeks away from new iPads, AirPods 2 and more
10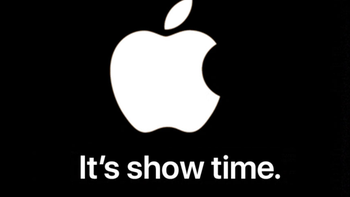 Get ready for those AirPods 2 you've been waiting for. Apple has just announced that it will indeed
hold its next press event on March 25th, as rumored
. During the event we could see Apple introduce the sequel to its wildly successful wireless Bluetooth earphones. The AirPods 2 are expected to be coated with a grippier material to stay in the ear better, come with an IP rating for water resistance, and always-on Siri. Other new features expected include wireless charging support, upgraded audio capabilities and a new Black color option.
We also could see Apple unveil a new low-end Apple iPad, possibly with a larger 10.2-inch screen. Outside of the hike in screen size, we don't expect to see Apple give its basic tablet the same face lift it gave the iPad Pro last year. That means
the new iPad will still have Touch ID
, a Lightning port (as opposed to USB-C) and a 3.5 mm headphone jack. Apple might also unwrap a new iPad mini 5. However, it seems that Apple is basically taking the
iPad mini 4
and replacing its aging A8 chipset with a more recent chip.
Will we finally get a launch date for the AirPower wireless charging pad that Apple announced on September 12, 2017? So far,
the accessory has been MIA
. When finally launched, AirPower will charge up an iPhone, an Apple Watch and the AirPods all at the same time.
Apple has stated that it has a goal of hitting $50 billion in services revenue by 2020. That would be double the $25 billion it grossed in 2016; with fiscal first quarter services revenue hitting an all-time high of $10.25 billion, it seems Apple has a shot at hitting its target. To help it along, Apple is expected to announced a subscription news service that will allow subscribers paying $10 a month to grab all the news they can
eat
read.
The company is also expected to unveil a new streaming TV service that will offer original programming to iPhone and iPad users for free, at least for the time being. The service will also include options for users to sign up for Starz and Showtime.