Apple buys Beats Audio for $3 billion
82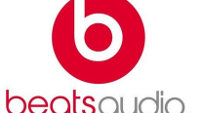 It's now official. Apple has purchased Beats Audio for $3 billion. $400 million of that amount will vest over time. It is the largest purchase ever made by Apple, and represents a small amount of the company's $160 billion cash hoard. Apple CEO Tim Cook said that Beats Audio's co-founders, Jimmy Iovine and Dr. Dre, will be spending more time in Silicon Valley, working for Apple. Cook also said that the Beats brand will remain intact.
The purchase is an admission by Apple that its pay-per-tune payment plan for iTunes is not working. Apple wants to have a service that charges users monthly for access to content, and Beats Music fits the bill. Dr. Dre dialed down the celebration after
an initial self-congratulatory video selfie made Apple brass a bit worried about the deal
. Today, Dre said, "
Financially I'm in a place I never dreamed of. Now I'm just ready to get started with the work
."
Many might consider the price high considering
Beats Music had just 111,000 paying subscribers in March
. But the headphones division raked in over $1 billion in revenue, and that might be a cash cow for Apple until the streaming music side of the company starts performing.
"This is a big deal. But to put it in some perspective, we acquired 15 companies last year and 12 this year, some 27 in 18 months. But this one is all about music, which we've always felt is in our veins and we've always appreciated that technology alone was not enough."-Tim Cook, CEO, Apple
source:
USAToday