Analyst sees Apple beating Wall Street's growth expectations for Q3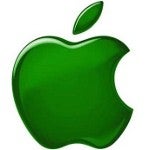 Analyst Horace Dediu of asymco expects another blow out earnings report from Apple once the current third quarter has concluded. Dediu sharpened up his pencils and took out his slide rule and computed that the Cupertino based firm will report $6.02 a share in earnings for Q3. That beats out Apple's own low-end (possibly done on purpose to lower expectations) $5.02 a share and Wall Street's $5.25 a share estimates.
Revenue is expected to soar to $25.8 billion from last year's $15.7 billion. That surpasses Apple's prediction for sales in the current three month period, but is slightly lower than the $23.8 billion that brokerage analysts are expecting. To get there, Dediu expects shipments of 14.7 million iPhones, a 75% increase over the 2010 third quarter. He also sees a 200% increase year-over-year in the number of iPads shipped to 9.8 million units, but a 15% decline in the number of iPods delivered to 10.1 million.
The company's recently reported Q2 numbers set off a rally in the stock. If Dediu's numbers prove to be correct, will it be enough growth for investors to keep buying the stock?
source:
asymco
via
BGR