Analyst cites survey showing shift in Apple iPhone buying patterns in cutting earnings estimates
7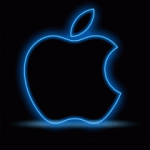 "Still, we maintain our Buy rating in the belief that risk-reward is favourable given improving growth, a China Mobile deal by calendar Q4, and skepticism about innovation."-Steve Milunovich, analyst, UBS
According to a survey by Consumer Intelligence Research Partners, a
significant change
in Apple iPhone buying patterns is taking place. While buyers of the
Apple iPhone 4S
averaged 30GB of storage, buyers of the
Apple iPhone 5
are averaging 20GB of storage with fewer buyers selecting the 64GB model. In addition, demand for older models is now 50% during the Apple iPhone 5 cycle, compared with 33% during the cycle of the Apple 4S. This shift to lower priced, lower storage versions of Apple's iconic smartphone have led at least one analyst to cut his earnings estimates for Apple.
UBS analyst Steven Milunovich says that this shift to lower priced units combined with higher launch costs could cost Apple a reduction of 8 to 10 percentage points in gross margin in fiscal year 2013. As a result, the analyst now expects fiscal year 2013 profit of $44.68 a share, down from $47 previously estimated. For fiscal year 2014, he sees Apple reporting profit of $52.80 a share, down from his earlier forecast of $55.85 a share. Milunovich has cut his target on Apple's stock to
$650
from
$700
while keeping his "Buy" rating on the shares.
Milunovich see's a 2% to 6% drop in the phone's average selling price over the next three quarters, reducing his gross margin forecast by 1% over fiscal year 2013. His buy rating is based on a positive risk/reward ratio at current prices. He sees strong growth, a deal with China Mobile by the fourth quarter, and too much pessimism about Apple losing its
edge
in innovation, pushing the stock higher.
source:
CIRP
via
Forbes