Analyst agrees with Tim Cook, tells clients that longer upgrade cycle is impacting iPhone sales
32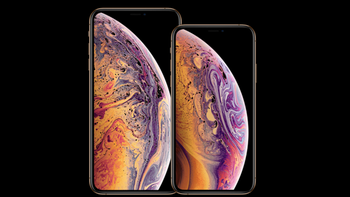 Most of you out there don't need to be told that Apple is really struggling with iPhone sales this year. Some of this problem is due to pricing, lack of innovation, trade wars, nationalism in China, strong competition from Android manufacturers, and one other reason touched upon by a Wall Street analyst
who appeared a few days ago on CNBC
.
Bernstein's Toni Sacconaghi wrote in a note to clients that the upgrade cycle for the iPhone has lengthened to four years for fiscal 2019, up from three years in fiscal 2018. The analyst blames this on Apple's discounted battery replacement program, which breathed new (battery) life into older models. He also cited the lack of carrier subsidies and higher prices. The battery replacement program came to an end at the end of last year.
Sacconaghi predicts that the installed iPhone base, up 9% last fiscal year, will be down 19% in fiscal 2019. He expects to see 16% of iPhone owners upgrade to one of the new 2019 models to be released later this year, although he cautioned that "modeling iPhone's installed base is as much art as science, with myriad assumptions." The current count shows approximately 900 million iPhone units active right now.
"In our view, the single most important controversy surrounding Apple today is the iPhone replacement cycle - despite the iPhone installed base growing +9% last year, we now expect units to be down -19% in fiscal 2019, implying a material pushout in upgrade rates."-Toni Sacconaghi, analyst, Bernstein
If the analyst is correct, this year we should see those still using an
iPhone 6s
or
iPhone 6s Plus
upgrade to one of the upcoming 2019 models.