Amber update hits AT&T's Nokia Lumia 820 and Nokia Lumia 920
16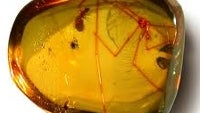 AT&T customers with a
Nokia Lumia 920
or
Nokia Lumia 820
are going to be dancing the happy dance like Snoopy today. What will bring on such rapture? How about the long awaited Amber update which is finally rolling out to those two handsets on Thursday from AT&T. While the update is coming OTA, the nation's second largest carrier suggests it be downloaded using a Wi-Fi connection. The update started rolling out in August and should also end up on the
Nokia Lumia 720
,
Nokia Lumia 620
,
Nokia Lumia 520
,
Nokia Lumia 928
,
Nokia Lumia 822
, Nokia Lumia 521, and the
Nokia Lumia 810
.
The Amber update brings the glance screen which gives you an always-on clock, notifications and more at a...glance! See how that works out? The Amber update, which is for Nokia Lumia models only, also adds a number of new features to the camera including Action Shot. This lets you track the entire sequence of something in motion and have it come out on one picture.
Accompanying the Amber update is the GDR2 update from Microsoft and this supports the FM radio feature on the platform along with Data Sense. The latter, at one time an exclusive to Verizon, allows users to track their data usage over the course of a month, so that the phone's owner can be warned of overages. Data Sense also shows which applications are consuming the most data over the course of a month.
"AT&T has completed testing the Nokia Lumia 820/920 Windows Phone software update on our network. We expect Microsoft to make the update available beginning 10/10. When the software update is available for you to download, Windows Phone will notify you so you can download it directly over a Wi-Fi connection. We appreciate your patience."
-AT&T
Expected to start rolling out next month is the GDR3 update which will allow Windows Phone to support larger screens and quad-core Qualcomm Snapdragon processors. This update will debut on the 6 inch
Nokia Lumia 1520
phablet, expected to be unveiled on October 22nd. Nokia phones will also
receive the Bittersweet shimmer update along with GDR3
. This will allow Nokia Lumia models to lock in a portrait or landscape orientation, and "X" out apps to close them among other new features.
source:
CNET