Amazon slashes 20% off Kindle prices, price wars with Nexus 7 are officially on
7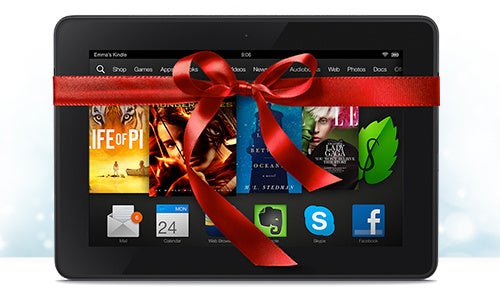 Amazon is slashing prices on all its Kindle tablets by a whopping 20% today, so you can get the Kindle Fire HD for as low as $136 and the Fire HDX for just $183 with free shipping. Now, after multiple price cuts on the Nexus 7 from third-party retailers, it seems that Amazon has just retaliated to the price wars that have happened.
The 20% price cut results in savings of up to $45 on the 16GB Fire HDX and the 8.9-inch Kindle tablets. E-readers also get a slight price cut. It's all part of Amazon's Gold Box Deal of the Day, though, and that means you have very limited time to order - just over 16 hours left at the time of this writing. This is also the best offer we've seen on Kindles since they launched, so if you're looking for one for yourself or as a gift, there's never been a better time.
We found the new Kindle Fire HDX tablets to be a great value for the money in our reviews and both the 7-inch and 8.9-inch come with stunning displays and easy access to the Amazon ecosystem, but exchange that convenience with a lack of Google Play store and a very limited Fire OS (it's based on Android, but you probably would not be able to tell by just looking).
You can get the deal at the source link right below.
source:
Amazon Gold Box Deal of the Day
via
9to5Toys