Amazon Prime Instant Video is set to gain Paramount Pictures content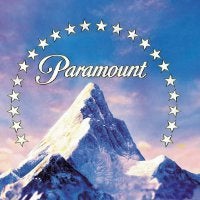 Good news to any
Amazon Kindle Fire
owners out there, that's because
Amazon's Prime Instant Video service
will be adding some lovable content in the near future to make good use out of the Kindle Fire.
Netflix might be the undisputed indomitable king right now when it comes to video streaming services, but retailing giant Amazon isn't backing down whatsoever, as they announced a
partnership to bring forth Paramount Pictures content
to its service. Essentially, Amazon Prime members will now have access to the huge library of Paramount Pictures movies – such as Mission Impossible 3, Braveheart, Forrest Gump, Mean Girls, Nacho Libre, Clueless, and much more.
If you're not an Amazon Prime subscriber, you're in luck right now because there's a
one month free trial for the service
– and honestly, it's a wonderful way to check it all out. Right now, it's only Amazon's Kindle Fire that can stream content from the service, but as an alternative, you can obviously go on your computer.
"
We are continuing to invest in building a vast selection for Prime Instant Video and are excited to bring Prime customers some of the most renowned and popular films in cinema history under this new agreement with Paramount
," said Brad Beale, director of digital video content acquisition for Amazon. "
This deal will bring Prime Instant Video customers hundreds of new movies to enjoy on their Kindle Fire or any device connected to Amazon Instant Video, including titles such as Star Trek, Breakfast at Tiffany's, Top Gun, The Italian Job and The Truman Show, and we will remain committed to adding even more great movies and TV shows to Prime Instant Video in the future.
"
source:
Amazon
via
Android Central