Alpha version of Cortana broadens its horizons in India and other countries beyond news and weather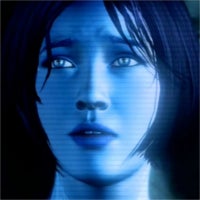 An update to Cortana has been disseminated in India, and in other countries. In these regions, the virtual voice-activated personal assistant is undergoing alpha testing, and the old gal's interests had been limited to news and weather. Following the update, those using the alpha version of Cortana will be able to receive information on a broader list of subjects including the user's daily routine, music, food, finance and more.
The countries where the alpha version of Cortana is being employed include Australia, Canada (English speaking region), France, Germany, India, Italy and Spain. The beta version is available in the U.S., U.K. and in China.
Sometime this month,
the beta version of Cortana will be available to Android users
via the Google Play Store. This version will not offer all of the same features that Cortana offers Windows Phone users. Many of those rockin' an Android handset are hoping that the personal assistant's prediction algorithm will be accessible.
Cortana has had
amazing success predicting
winners of sporting events
, reality shows and elections.
A version of Cortana for iOS is expected to become available later this year.
source:
WindowsCentral