Alleged press render for Nexus 6 leaks out, looks a lot like Moto X (2014)
59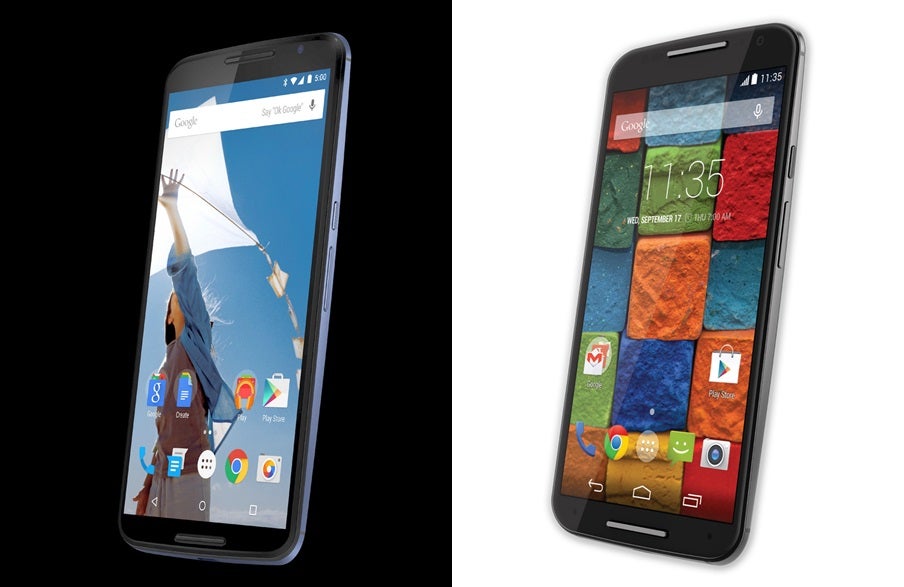 Nexus 6 render (on the left) vs official 2014 Moto X image (on the right)
Where there is smoke, there must be fire. And there is a lot of smoke about the Nexus 6, which is expected to get officially unveiled very soon, as the latest leak shows a full-on press render of Google's next flagship.
And lo and behold, the Nexus 6 carries a striking resemblance to the 2014 edition Moto X, but there are just enough tiny differences to say we're looking at different devices. First, you'd notice the sharp, beveled edge of the screen, while the 2014 Moto X has a display that curves towards the edge, and then, you can see how there is slightly less space between the edge of the phone and the speaker-like element below the screen.
Industry watchers would also find it amusing that this leaks comes from now retired leakster @evleaks, a person who has allegedly gotten in the center of some controversies lately.
As a quick recap on the rumors, the Nexus 6 (aka Nexus X, or Motorola 'Shamu') is expected to feature a large, 5.9-inch Quad HD (1440 x 2560-pixel) display, a Snapdragon 805 system chip, and a 13-megapixel camera with optical image stabilization.