Alleged OnePlus 5T benchmark nets one of the highest Snapdragon 835 scores
57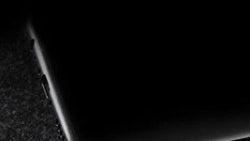 OnePlus 5T
tips, specs and renders are being hurtled at us incessantly these days, indicating that the launch is near, and, indeed, it is expected to be unveiled as soon as next week, on November 16th. This time around, however, we have something more tangible to lean on than mere speculation, as a OnePlus device coded as A5010, just made a pass through the Geekbench database.
While the numbers it scored are top-shelf, and in line with the other top Snapdragon 835 benchmarks - those of the
HTC U11
- we are more intrigued to find a confirmation that the OnePlus 5T would indeed have a model with 8 GB RAM again, as listed in the benchmark results.
As for the price of that one, it remains to be heard, but the OnePlus CEO already hinted that
it will "probably" come at a sub-$600 tag
. Oh, well, this is the year when we actually have to be content with such pricing, given that popular top-shelf phones from Apple, Samsung, and the like, are pushing awfully close to the $1000 price mark.