All 5 major UK mobile operators will be on board with Windows Phone 7 handsets
0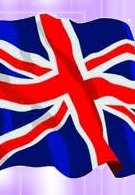 If you've been enthralled thus far bythe medley of Windows Phone 7 handsets we've been seeing, then youmay to consider living in the UK as the country looks to be the primespot to snatch up one of the many devices sporting Microsoft's nextgeneration platform.
When Windows Phone 7 officially launches, all ofthe five major wireless carriers in the UK will be offering a handset– so that list includes Vodafone, Three, T-Mobile, O2, and Orange.Unlike the US market, where it appears as though that not allcarriers will be on board with Windows Phone 7 from the onset, the UKis looking to claim a substantial amount of handsets when it'sfinally launched.
Microsoft UK director of Mobile Business Group,Alex Reeve said, "It is wonderful now to have all of the UK'snetwork operators supporting the launch of Windows Phone7." As much as this comes to be great news for most of us, there is still one matter that eludes us all – the actual date when we can expect WP7to launch officially.
via BGR