Updates to Alexa will add memory, allow for more conversational responses and more
2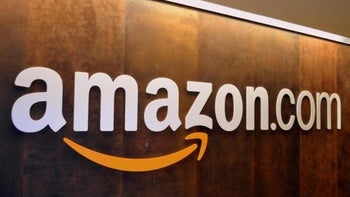 Bad news for Apple and Siri. The virtual personal assistant that is arguably one of the top two in the business, Alexa, is about to get better. Amazon is going to be pushing out some updates for Alexa, including one that will initially be aimed at users in the U.S., U.K. and Germany. The update will allow Alexa to engage with users in a more conversational style. For example, you will be able to have what Amazon calls "two-turn interactions" with Alexa without the use of pronouns.
An example would be if you asked the virtual personal assistant, "Alexa, how is the weather in Seattle?, and followed that up with "What about this weekend?" Amazon says that Alexa will also support "context across domains." For example the virtual assistant will be able to handle this exchange: "Alexa, how's the weather in Portland?," followed by "How long does it take to get there?" In that example, the question shifted from weather to traffic and the follow-up inquiry did not mention the name of the city or use a pronoun.
Even more of a big deal is another update coming to the U.S. Once installed, stateside Alexa users will be able to discover, enable and launch new skills while making their usual requests. As an example, Amazon's Ruhi Sarikaya, head of the Alexa Brain group, asked an Alexa unit powered with a beta version of the update, "Alexa, how do I remove an oil stain from my shirt?" Alexa replied, "Here is Tide Stain Remover," which listed ways to remove 200 different stains. The digital helper used a skill to answer the question, which in the past would have required the user to find the skill and enable it on his Alexa unit. According to Sarikaya, "This is just one example, but it gives you a sense for how this capability will provide customers frictionless direct access to, and interaction with, third-party skills. We're excited about what we've learned from our early beta users and will gradually make this capability available to more skills and customers in the U.S."
Alexa is also getting a memory with another update. The virtual personal assistant will remember information you ask it to keep for later usage. Ask Alexa to remember that Ropierre's birthday is May 22nd, and she will respond "Okay, I'll remember that Ropierre's birthday is May 22nd."
"Alexa is similar to any other Amazon service. It is about removing friction in our customers' interactions with the physical and digital world. The Alexa Brain initiative, which I lead, is one of many within the Alexa organization focused on making Alexa smarter and more natural to engage with. Our goals are to make it easier for users to discover and interact with the more than 40,000 third-party skills that developers have created for Alexa, and to improve Alexa's ability to track context and memory within and across dialog sessions."-Ruhi Sarikaya, head of the Alexa Brain group, Amazon
It is a tough battle out there among virtual personal assistants, and every tech giant that has one is working hard to get to the top of the class. Amazon is certainly not resting on its laurels.
source: Amazon