Adobe plans on unveiling a new mobile Photoshop app in October
8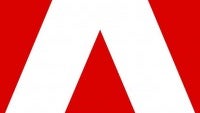 Adobe is hoping to find the same success for Photoshop on mobile platforms, as the photo editing software has on PCs. This October, at its Max conference for developers and professionals, Adobe will take the wraps off of a new Photoshop developed for the Apple iPhone and Apple iPad. Later, a version of the app will be made available for Android flavored devices.
Dubbed "Project Rigel" for now, the new app will be free, and will help those not familiar with Photoshop learn how to edit their pictures. The new Photoshop app will include a touchscreen UI, offering editing options on the bottom. It will bring precision positioning to mobile, and a face recognition feature that will allow users to put a smile on a subject's face.
Adobe's previous mobile editing app, Photoshop Touch, was a paid app that cost users $10 to install, and was not well-liked by users of mobile devices.
Adobe took the app out back and put it out of its misery in May
, while at the same time revealing hints about Project Rigel. For example, using Adobe's Creative Cloud, users can start a Photoshop project on a PC and work on it using Project Rigel on their mobile device.
"Project Rigel is designed and built in a way that serves the needs of professionals familiar with retouching tools on the desktop, but more so for people not familiar with Photoshop tools like content-aware fill or spot healing. It democratizes them and makes them easier to use."-Manu Anand, senior product manager for digital imaging, Adobe
Check out images of the new mobile Photoshop at work by clicking on the slideshow below. Note the UI on each image, which gives you an idea of some of the capabilities of the app.
source:
CNET