Adobe Photoshop Touch soon to be discontinued, new app in the works
3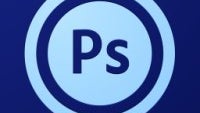 Adobe has just announced that it will discontinue Photoshop Touch on May 28th. The app will disappear from the Google Play store, iTunes, as well as alternative app marketplaces, but users who've previously paid for the app will still be able to use it for the foreseeable future.
Adobe launched
Photoshop Touch
back in late 2011 as a potent touch-based version of the company's desktop version of Photoshop, an industry standard at this point. The iPad and Android tablet versions of Photoshop Touch are priced at $9.99, while the price falls to a more affordable $4.99 for the iPhone and Android smartphone versions.
As you most of you might have already guessed, the discontinuation of Photoshop Touch is not the end of Adobe's pro photography solution on mobile devices. The company is already working on a new version, one that's referred to internally as Project Rigel.
Project Rigel will be launched for both iOS and Android devices, and will come with many new features and improvements. In a demo video, Project Riegel is demonstrated as being able to seamlessly and non-destructively edit a 50MP photo taken with a Canon EOS 5DS. That's a notable improvement over Photoshop Touch, an app that only supports up to 12MP photos.
Project Riegel will also come with the ability to access files from Adobe's Creative Cloud. In theory, users will be able to start a project on the PC, and continue working on the same project using their mobile device.
Details regarding Adobe's Project Riegel are a bit scarce for the time being, but here's an official sneak peek at the upcoming app: