Ad for BlackBerry Passport stars GM of NBA's Toronto Raptors, Masai Ujiri
26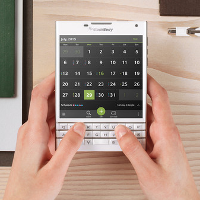 The
BlackBerry Passport
is "
amazing,
" says Masai Ujiri in a commercial for the business-centric phone. For those unaware who Ujiri is, the gentleman is the General Manager of the NBA's Toronto Raptors. Ujiri just adores that wide view that comes with the 4.5-inch 1440 x 1440 resolution screen on the Passport. He enjoys it while browsing, typing email, and when checking out team stats. The wide screen allows the GM to view all of the Rasptors' stats on one page without having to swipe to the left or right of the screen. BlackBerry has dubbed this "Working Wide."
The ad also shows the Nigeria bred Ujiri trying to give something back to the kids in Africa, using basketball as a tool. The spot also reveals that Ujiri is always thinking about doing the things necessary to win. Whether he is watching practice or in meetings, the executive says that there are plenty of things to do with the BlackBerry Passport.
BlackBerry's flagship handset
has already sold out twice
. While the manufacturer is playing this conservatively by not creating excess inventory, so far the phone can be considered a striking success for the company. You can check out the ad, embedded for your pleasure, below.
source:
BlackBerry