Action Launcher 3.13 beta released with many UI and App Shortcuts enhancements
2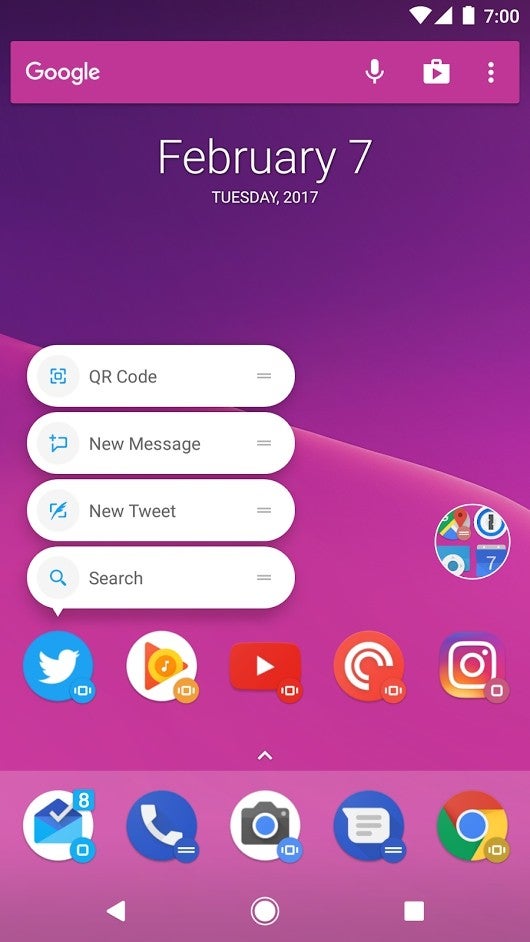 Action Launcher 3.13 beta screenshot
Chris Lacy, the man behind
Action Launcher
, has just released a new update for one of the most popular launchers for Android devices. According to him, the changes are only available in the beta version, but a public release is not far away.
Action Launcher 3.13 beta brings a couple of well-worth improvements such as Pixel Launcher's UI styling for
App Shortcuts
(previously known as Quickcuts).
App Shortcuts is another aspect that received some enhancements, so Action Launcher users will now be able to use them in combination with Shutters. Also, App Shortcuts can now be dragged and placed as shortcuts on a home screen.
The app also received an animated caret indicator when opening/closing Pixel style All Apps, and new icon indicators for Covers, Shutters and App Shortcuts.
The changelog mentions the update contains lots of polish that would attune and make Action Launcher more akin to Google's
Pixel Launcher
. Moreover, some miscellaneous bug fixes have been implemented too.
All the above new features and improvements are only available for the beta version of Action Launcher, but they should be ready for public release in a matter of weeks.