Acer moving to the cloud, woos talent from HTC, Asus, Pegatron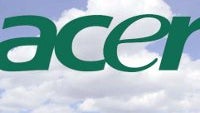 Acer seems to be relatively quiet on the mobile front recently, but that silence might be of the eery type just before a storm – the company has sacked its chief executive officer in March and since then has been stepping up its R&D and smartphone and tablet effort. Just a couple of days ago, Acer set up a new global research and development center in Chongqing, China, pouring some $4 million into future software and services. In addition, the Taiwanese manufacturer is rumored to be looking to acquire California-based cloud-service provider iGware for $320 million. The deal envisages a new cloud service integrated into the company's software. Acer Cloud, as it could be called, is expected to launch next year.
And now rumor spread by Digitimes and originating from "PC players" claims that the company has been on a headhunt for talent, handpicking industry professionals from HTC, Asus and Pegatron. Earlier, in 2009, Acer has managed to successfully woo an R&D team of 30 HTC engineers trying to rejuvenate its smartphone department and enter the tablets market.
Acer is offering attractive packages for software gurus and has reportedly already gotten their attention. The company missed last three quarterly forecasts and has halved its initial tablet shipment estimate for the year, so it's in dare need of fresh blood. Acer is focusing on Android-based smartphones and tablets, but it is also expected to release handsets running Windows Phone Mango.