AT&T proclaims 130 available jobs in Tennessee, military veterans preferred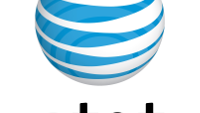 Earlier today (December 20), AT&T announced that as a result of the company's investment policy in Tennessee, it is looking for new employees to fill the 130 existing vacant job positions across the state, 50 of which are completely new ones. Most of these vacant positions are in the customer service, retail and technical maintenance departments.
According to AT&T, it would rather hire military veterans, as their employment is a top priority for the corporation and their skills prove to be a good fit for the current needs of the company in Tennessee. The giant has already hired more than 3,600 veterans across the US this year, and its five-year goal is to expand this number to 10,000.
"AT&T continues to expand its customer base in Tennessee and invest in our network to ensure we are providing the high level of service customers have come to expect of the nation's fastest and most reliable 4G LTE network,
" said Joelle Phillips, President of AT&T Tennessee.
"As part our commitment to this level of customer service and to support our growth in Tennessee we are pleased to have the opportunity to welcome more than 130 Tennesseans to the AT&T family."
Speaking of Tennessee, AT&T has already hired more than 800 people from the region in 2013. So far, the company has provided more than $175 million in order to fund its wired and wireless infrastructure across the state in 2013. On the whole, AT&T has invested nearly $1.4 billion in its network infrastructure in Tennessee from 2010 to 2012. Most of the funds were used to deploy new Wi-Fi hot spots, macro cell sites, and Distributed Antenna Systems, which are part of AT&T's Project Velocity IP. It's purpose is to improve the company's IP broadband and 4G LTE networks across the state. This project in particular is what is driving AT&T's need for technicians in Tennessee forward.
"The investment AT&T is making in their wireless and wired networks is essential to spurring Tennessee's economy and creating jobs,"
said Ron Ramsey, Lieutenant Governor of Tennessee.
"In our wireless world, mobile and broadband networks create economic opportunities for health care, manufacturing, education, transportation and public safety, and virtually every other economic section."
Currently, nearly 5,400 people work for AT&T across Tennessee and the company is constantly looking for new employees. The newly-hired workforce can benefit from AT&T's famous training and development programs, which are allegedly one of the best in the USA. Last year, the corporation invested more than $280 million in training employees, and raised about $27 million in tuition aid.