AT&T and Verizon stock up on Apple iPad mini with Retina display
5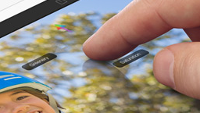 Thanks to an issue that Sharp faced when producing the panels for the
Apple iPad mini with Retina display
, a shortage of product was expected at launch and forced Apple to push back the release date of the slate.
Sharp was suffering through poor yields while producing the screen
, which was allegedly plagued by LCD burn-in. But the tablet is now rolling off the assembly line. The 7.9 inch slate, with a much improved 2048 x 1536 resolution, has seen its lead time drop in the Apple Store over the last week from 5 to 7 business days, down to 1 to 3 business days.
Major U.S.carriers also have seen their online lead times for the Apple iPad mini with Retina display drop sharply. Last week, AT&T listed the tablet as being on back order for at least 3 weeks. At Verizon, it was touting a 10 day wait until the slate could be shipped. The latter is now showing on its website that online orders for the tablet placed on Friday, will go out on Saturday and AT&T's lead time has declined as well.
"Even though they were able to ramp up more quickly than anticipated in November and December, it still takes awhile to get those products out."
-Rhoda Alexander, director of Tablet and Monitor Research, IHS iSuppli
Both carriers are beginning to get healthy supplies of inventory for its retail locations. On AT&T's website, the mobile operator includes a way to check in-store availability of the iPad mini with Retina display. A look at a small area covering Miami, Pembroke Pines and Hollywood, Florida shows nine stores. Eight of them have the device in stock while one store has a limited supply. For Apple, the rolling out of inventory into carrier's stores couldn't come at a more perfect time, as the holiday shopping season enters its last week and a half.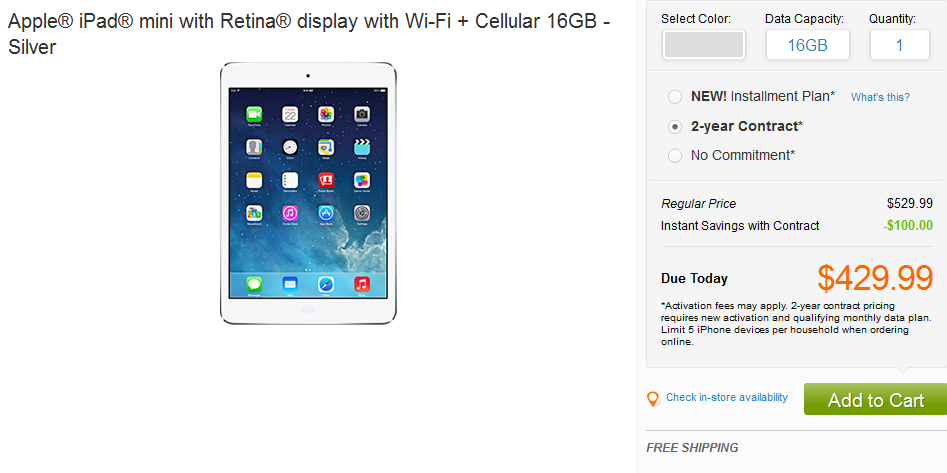 Online lead times for the Apple iPad mini with Retina display have dropped on AT&T and Verizon's websites
source:
CNET