Apple iPad mini 2 Review
33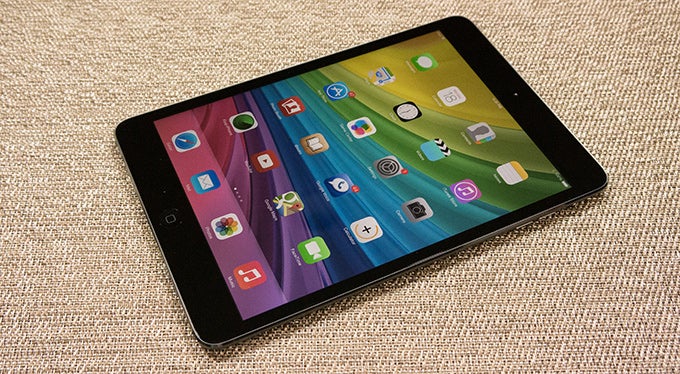 Update

: You can now read our iPad mini 3 review!
Introduction
When the
iPad mini
was introduced last year, consumers were excited to finally see a miniaturized version of Apple's full-sized tablet. Like seriously, it was a logical offering, which also helped to compete almost on the same scale as some of those cheap tablets. The iPad mini just had one glaring omission – it lacked Apple's fancy termed Retina Display.
Well folks, Apple made sure to remedy that with this year's model, the aptly named
Apple iPad mini with Retina Display
. Armed with that higher resolution display that we desperately sought out last year, it's also blessed with the usual assortment of upgrades. However, at $399 for the base model, it's significantly higher in price point than its predecessor – making it less competitive against those cheap tablets it was initially sought out to compete against. Still, it's an offering that consumers will no doubt ponder over this upcoming holiday season, so let's get cracking on whether the pricing is justified.
The package contains:
Lightning USB cable
Wall charger
Documentation
Apple decals
Design
No surprised here people! This 2nd generation iPad mini recycles the design of its predecessor. It's not a bad thing, nor a new tactic, so we're not terribly disappointed. And why's that? Well, it's mainly because it continues to be one of the more premium constructed tablets in the space – more so when it's compared to those plastic bodied tablets. Donning the same fantastic brushed aluminum casing from before, which gives the tablet its sturdiness and clean looks, we're once again given the same space grey and silver color options.
With its streamlined profile (0.3-inches), lightweight feel (341 gr), and curved beveled edges, it feels pleasant to hold in the hand along one of its side. Meanwhile, when attempting to grasp it entirely with our hand, its wide length makes it rather difficult to firmly hold – causing those with smaller hands to do more stretching. Overall, the design isn't new, but we're humbled to know that its construction continues to be rarely matched by the competition.
As much as we would've like to see a biometric Touch ID finger print sensor on this, that's not the case here, as it's nothing more than that iconic home button below its display. On the opposite side above the display, we have its light sensor and front-facing 1.2-megapixel camera.
Seeing that its design is unchanged, everything we found around its trim from before makes the same appearance here – and in the same locations too. That includes its separated volume controls, mute switch, 3.5mm headset jack, mics, dual-speakers, and Lightning docking port. With the latter, in addition to providing data and power connectivity, the Lightning docking port also allows for video out functionality, but it requires an optional adapter.
Around the rear, it's sporting a 5-megapixel iSight camera, which features an f2.4 aperture lens, backside illuminated sensor, digital image stabilization, and 1080p video recording. It seems like the camera gear is unchanged from last year's model, but we'll talk more about its quality later on.
Display
Naturally, the highlight of this 2nd generation model is the inclusion of a Retina Display – the one distinct feature that many people yearned for with the original model. Well, it's finally here, and boy is it a refreshing thing to find. No longer must we agonize over pixelization, just because its 7.9-inch 2048 x 1536 IPS LCD Retina Display is glorious for its sharp visuals and strong details. Essentially, fine details exude plenty of clarity for our eyes to comfortably distinguish from a normal viewing distance.
Being the IPS LCD variety, there are several elements that help to make it an appealing display. For starters, its wide viewing angles and potent brightness output help to give it superior outdoor visibility – so there are no issues in regards to it washing out or softening visibility. However, we do notice that its color reproduction isn't as vibrant and accurate when compared to the iPad Air's display, so it comes off more as subdued, although still pretty correct.
When you're a premium tablet, there's this minimum expectation that it needs to uphold. Thankfully, this year's iPad mini fits the bill more, as it's now fitted with a high resolution Retina Display. We're stoked that it's finally here, but in the greater scheme of things, we wouldn't say that it's something ground breaking that makes it more prized over other offerings.
Display measurements and quality
Recommended Stories