A new Android powered BlackBerry tablet could be coming soon
55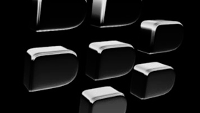 BlackBerry CEO John Chen spoke to analysts today via conference call following
the release of the company's fiscal fourth quarter earnings
report. BlackBerry reported profits on an adjusted basis of 4 cents a share, topping forecasts of a breakeven quarter. During his chat with the Wall Street prognosticators, Chen made everyone's ears perk up when he said that BlackBerry is moving into the second phase of its licensing program. He noted that one of BlackBerry's partners is very interested in building an Android powered slate, and as a result "you may soon see a BlackBerry tablet," Chen said.
The company interested in building the device is one of the three companies now licensed to build BlackBerry phones. The trio include China's TCL, India's Optiemus and Indonesia based PT BB Merah Putih. Chen did not reveal which of the three is interested in producing the slate. If the tablet is manufactured, BlackBerry will be in line to receive royalties based on sales. The tablet would run on software provided by BlackBerry.
The
BlackBerry PlayBook
is the only tablet to wear the BlackBerry name thus far. Released in 2011, the tablet used the QNX operating system which later morphed into BlackBerry 10. While the OS received positive reviews, BlackBerry shipped the slate without a calendar app, and email required the use of a BlackBerry handset and the BlackBerry Bridge.
These are shocking omissions
for a company well known for the email client on its handsets.
"One of our partners are (sic) very excited to build a tablet based on Android, and so they wanted us to give them the portfolio rights to do that. I'm interested to do that because I'm going to get royalties for every tablet they ship. I will just leave it at that, and it's not even that, we have to curate it, we have to do a lot of things on with it, so it's not a 100% committed thing but it's gonna come from our partners and BlackBerry will only receive royalty but it's using our software and we do the QA and portfolio management, so I hope that clarifies that point."-John Chen, CEO, BlackBerry
You can count former BlackBerry CEO Thorsten Heins as being among those surprised at the possibility of a new BlackBerry tablet. Back in April 2013, Heins said that
tablets would be dead in five years
.
source:
CrackBerry