BlackBerry PlayBook to get email app within two months
9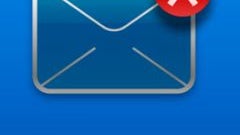 A smartphone or tablet without a dedicated email client is the epitome of 'half-cocked'. But RIM's PlayBook, available April 19, isn't being billed as a standalone device...yet. In an interview with the
Wall Street Journal
, RIM co-CEO Jim Balsillie defended the PlayBook from its recent
critical reviews
.
Walt Mossberg of the
Wall Street Journal
recently described the
PlayBook
as "codependent", in that it depends on a BlackBerry smartphone in order to access email, contacts, the calendar, memos, and BBM. But Balsillie defended the Bridge system as a security measure for enterprise clients, rather than a failure to fully develop the device.
Luckily, Balsillie didn't just blindly defend the PlayBook's debatable shortcomings.
He guaranteed that the PlayBook would be receiving a standalone email app within the next 60 days
, which should coincide with the release of the 3G and 4G PlayBook models.
If you've ever had a BlackBerry, you know that they charge their own fee for service. Balsillie described the PlayBook as a "free extension" of BlackBerry service. We assume that only applies to BlackBerry smartphone owners. If you're smartphone isn't a BlackBerry, we imagine you'll pay the standard Client Access License fees for your PlayBook.
source:
Wall Street Journal
via
IntoMobile
Recommended Stories