5 important features that the Samsung Galaxy S7 and LG G5 are both expected to have
38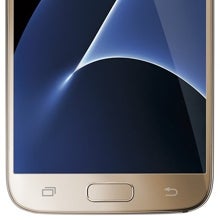 So different, and yet somewhat alike - this seems to be a good way to describe the
Samsung Galaxy S7
and
LG G5
, both of which will be officially announced late next week, on February 21, at MWC 2016.
The new devices will obviously be different when it comes to design and software (Samsung and LG have their own take on what an Android UI should look like), but they're going to offer plenty of common features - some of which may have something to do with the fact that Samsung and LG are South Korean rivals that always try to best each other.
Based on solid rumors, we made a list of features that users will likely find on both the Galaxy S7 and LG G5. Mind you, we're talking about common features that are new for at least one of these upcoming handsets, so we won't mention the stuff that everyone is expecting (like Quad HD displays - which previous Samsung and LG flagships already had).