5 cases for the brand new, dual-cam equipped Honor 8
2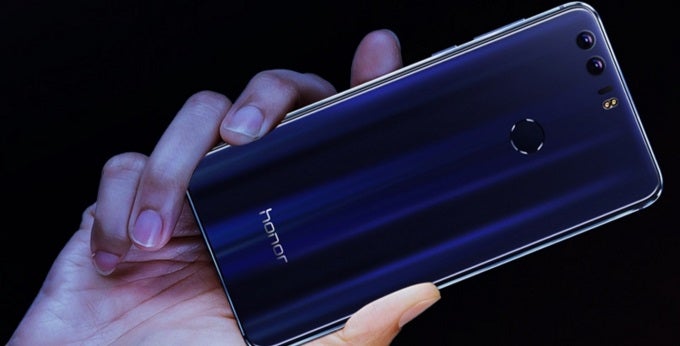 With an elegant design, a bustling spec sheet, and a potent dual-camera setup, the new Honor 8 which just launched in America seems to offer quite the bang for the buck. It's understandable you might be eyeing the $400 handset with more than a little bit of curiosity. If you plan on ordering this aggressively priced contender, it will be a sound decision to order a case while you're at it.
There are some models by assorted case manufacturers to consider, so check out this selection of five items and feel free to hunt for more if you don't find them inspiring for some reason. While the choice for cases is still limited compared to that for big brand phones, you ought to find a case you like!
Business Leather Flip Back Cover for Honor 8
Making it easy to insert and remove the Honor 8 into or from it, this case features a business-style alligator pattern and protects your phone from drop damage, dust, and scratches. Its design allows for easy access to all buttons, controls, and ports without removing the case.
Nillkin Super Frosted Shield Case for Honor 8
This frosted shield case by Niilkin is made of quality plastic with shock absorbent, shatterproof, and anti-scratch properties. It fits the phone snugly and protects its back side. The Edge Protection adds thickness to the four corners to prevent them from damaging easily.
AiXuan Smooth Case Cover For Honor 8
Made of smooth-feeling plastic, this case protects the Honor 8 from dust, scratches, and shocks. It's precisely designed for the smartphone and offers access to all its ports and buttons, in addition to the duo camera.
Leather Wallet Case with Tan Interior for Honor 8
The Terrapin Honor 8 Wallet Case is a practical and attractive wallet case with a sleek look that's crafted to a high standard. It takes credit and debit cards in addition to the smartphone, and keeps them safe but easily accessible. The magnetic flap gets stowed away when the phone is in use, while the phone's buttons remain accessible. The case also allows for headphones to be used when the cover is closed.
MicroP Honor 8 Case
The MicroP case for the Honor 8 features wear-resistant, anti-skidding, dust-proof, and anti-fingerprint features. It's also easy to clean and offers a comfortable sense of touch to go along with its elegant appearance. It's rigid enough not to slip away or break off easily. It also comes with precise holes for buttons and ports, so you can handle the phone freely.
ALSO READ
Recommended Stories