11 very stylish cases for your Samsung Galaxy Note 7
7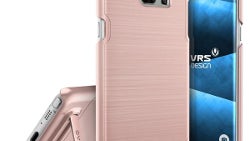 Samsung's
Galaxy Note 7
has an amazing package of features, pretty looks included. And it has the price-tag to show that staying on the edge of tech is an expensive hobby, going North for the $850 mark. So, of course, you may be thinking about a nice case, or a few of them, to protect your shiny new phablet from light scratches or not-so-light drops.
And finding a case is not such a hard task, indeed, but — let's be honest here — a lot of the protective bumpers out there detract from the device's looks, some even making it look ugly. So, what do we do? Look for some of the more stylish cases out there sounds like a reasonable solution!
Below, we've listed some of the best-looking cases we came across while browsing the Web, spread across various price categories. Check them out, let us know which ones tickled your fancy, or share if you have an awesome case that we haven't listed here!
Samsung S-View
The official S-View cases from Samsung are sleek and beautiful, no doubt. They have a flip-cover-type construction, and the flap on the front is solid plastic, shaped to follow the Note 7's curves. It's also transparent, letting the phablet's always on display shine through and give you info even while it's sleeping. It will protect your phone from scratching aginst objects in your pocket, and maybe some light dents, but don't expect it to be effective in brutal drop scenarios.
Spigen Thin Fit
Famous case maker Spigen has a range of various protectors, from extremely robust armors, to slimmer, sleeker-looking covers. The Thin Fit looks the name and comes in four distinct, vibrant colors. Well, except for the black one, which is... you know — black. It can definitely guard your phone against bumps here and there, but we wouldn't rely on it for serious drops on concrete.
VRS Simpli Lite
Slim, and even a bit more minimal than the Thin Fit above, Simpli Lite gives us full access to the Note 7's own hardware keys, and offers a magnetic kickstand to prop it up when needed. The case is plastic, but has a very nice finish, mimicking brushed aluminum on its back. Again, this one won't be the best safeguard for obliterating drops, but will guard against minor bumps.
Spigen Neo Hybrid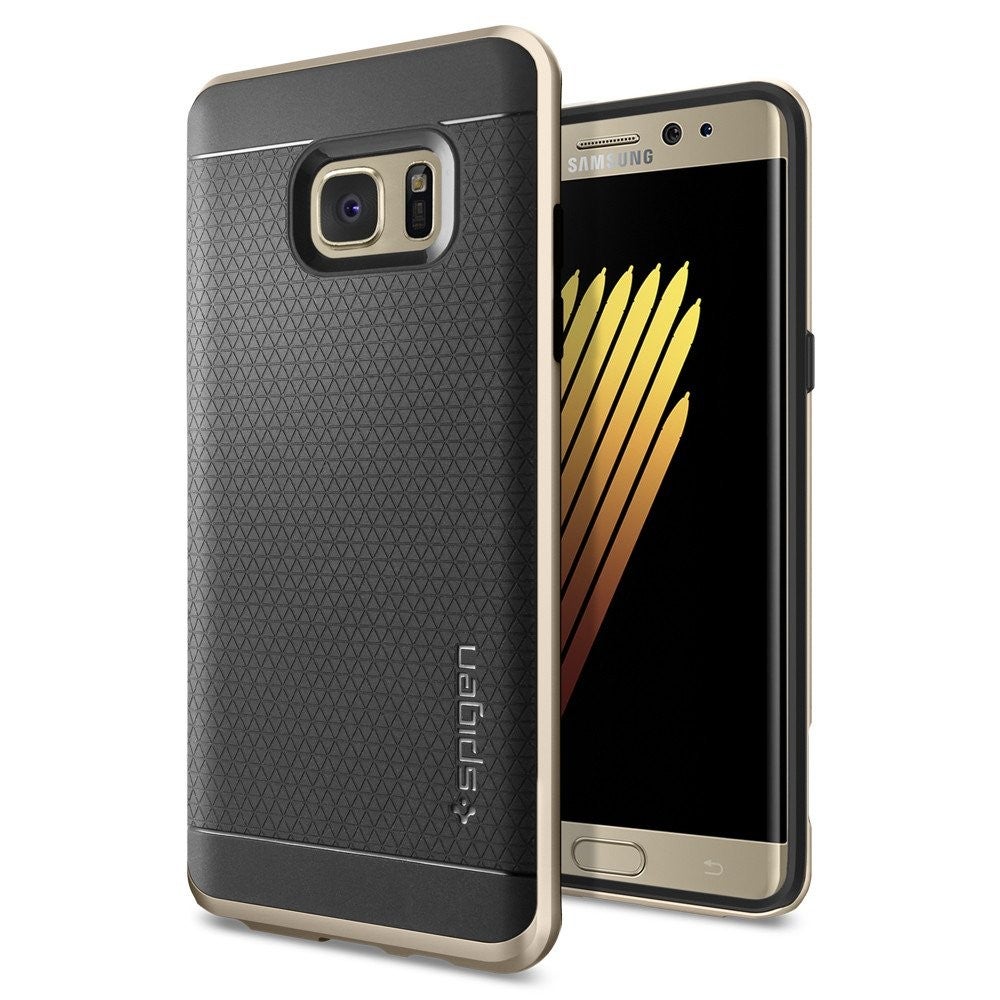 Getting into more protective territory, the Neo Hybrid will add some bulk, but try to look stylish doing it. With a hard frame and a patterned soft TPU mold to protect against shocks, it definitely manages to maintain a stylish look, despite making the Note 7 more of a brick-sized phone.
Galaxy Wireless Dual Layer Armor
Another 2-piece case with a soft TPU shell and a polycarbonate shell on top. We've got a faux brushed aluminum finish here, giving it an extra oomph and 7 different finishes to choose from. The case doesn't add that much bulk to the Note, and should be a bit more protective in more violent scenarios. Unfortunately, the S Pen is not very easy to take out through the case's small cutout.
Newnet Dual Layer Slim Fit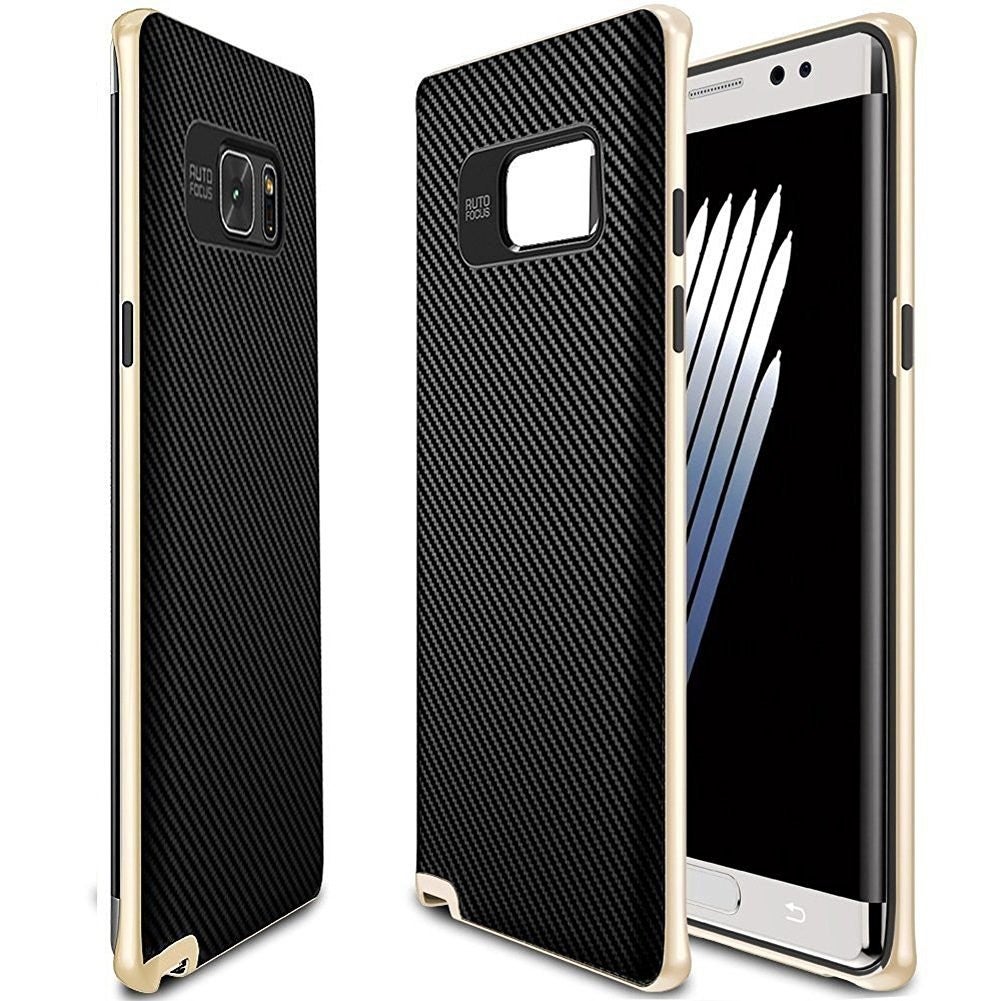 This one looks like a more affordable, and still pretty stylish, Neo Hybrid-style case. A polycarbonate bumper, finished either in gold or in silver, protects your phone from the sides, while a textured, black TPU cover blankets its back. We are not sure what to think about the speaker grille transformation on the bottom, but it's overall a stylish-looking case that can withstand some abuse for not much money.
Caseology Envoy Series
Caseology has a number of cases in this style, but we enjoy the Envoy series for its faux leather back. A stylish gold frame protects the phone from the sides, and a TPU cover shields its whole. Caseology is confident that the Envoy will protect your phone in a drop, no matter what angle it falls on, thanks to a series of shock-absorbing cushions embedded on the inside. So, it's a fairly protective and very stylish case!
ProCase Wallet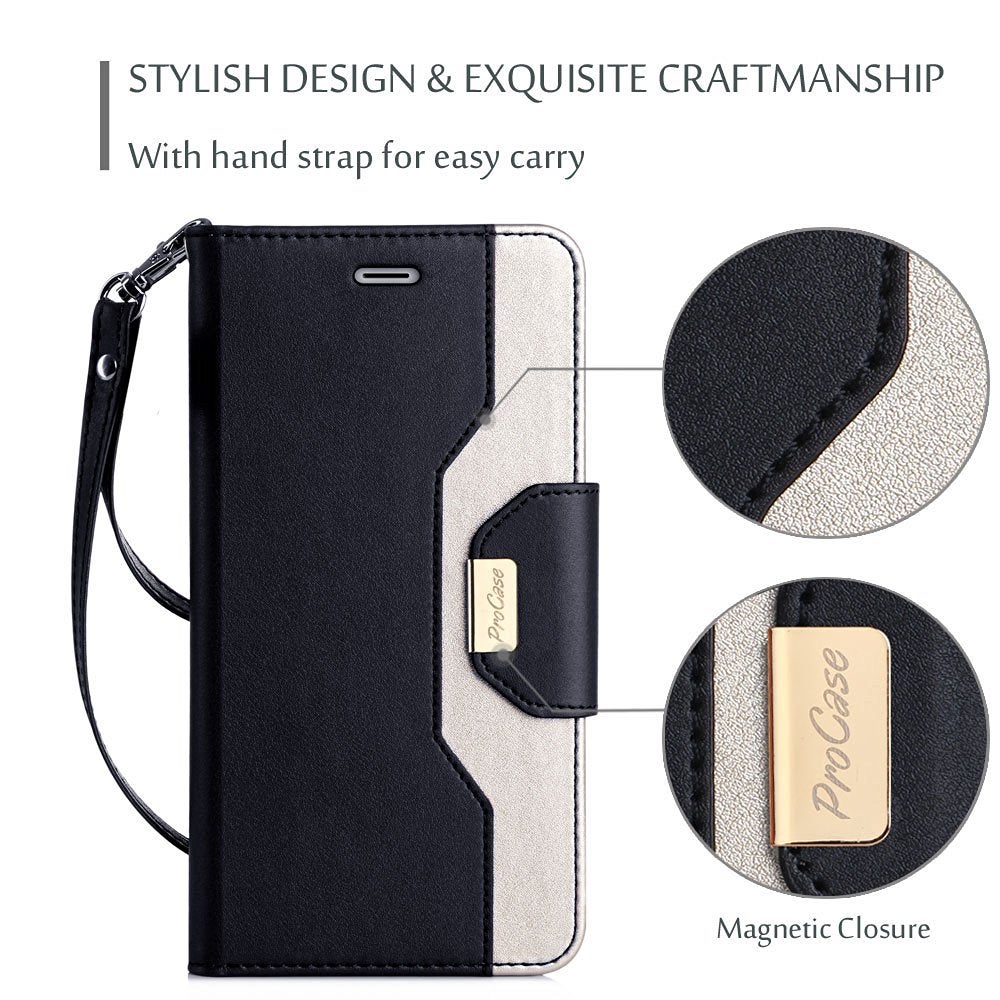 Moving on to wallet territory, this ProCase protector will wrap your Note in a polycarbonate shell, and faux leather wallet on top. It has two card slots, a pocket for cash, a small mirror, and a wrist strap. The case's flap can be used as a kick stand as well.
Yuncase Wallet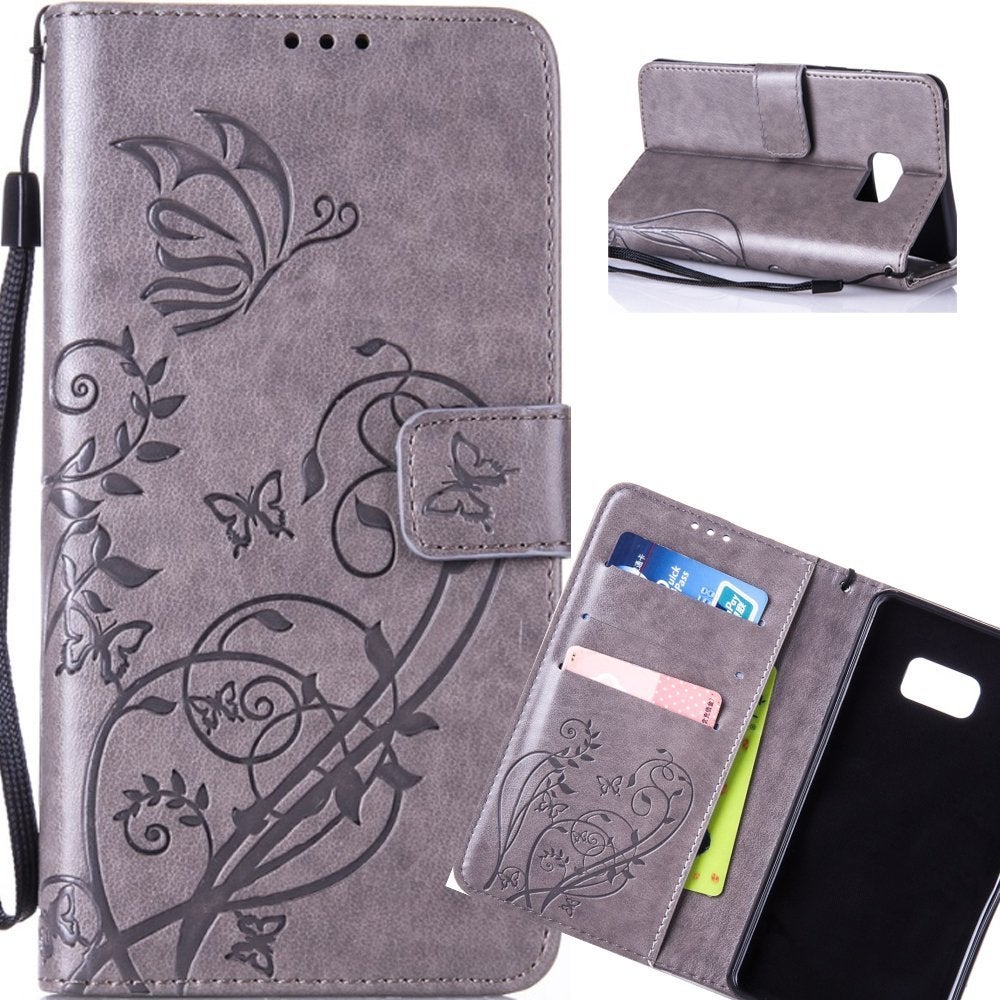 Another wallet case, with 3 card slots, cash pocket, and kickstand. This one doesn't feature an in-built mirror, but does have a more elegant design on the outside, sure to appeal to female fans of the Note 7.
VRS Design Layered Dandy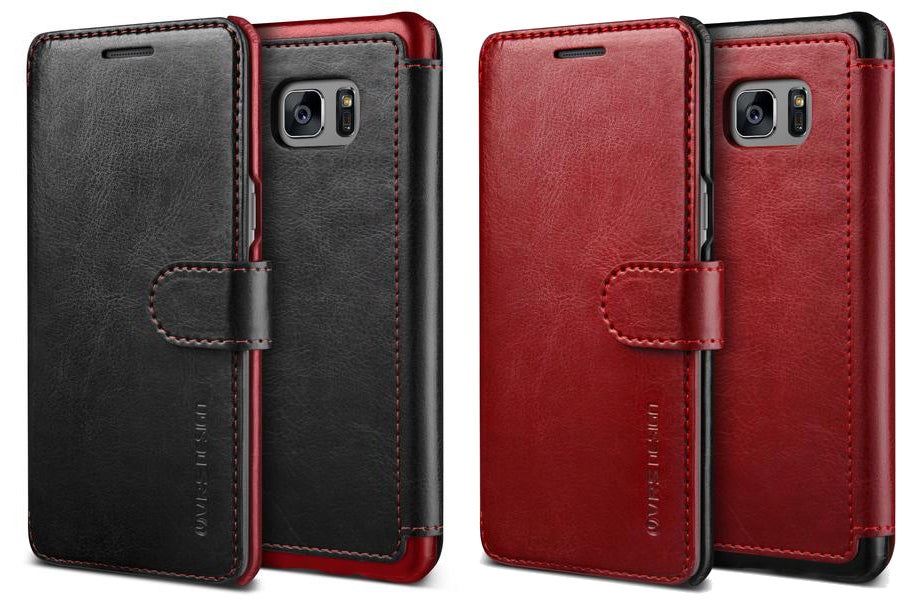 VRS Design offers a beautiful, slim wallet case, constructed with TPU and faux leather. It has no kickstand, but does come with three card slots and a money compartment. Also, there are three color schemes to pick from, and we kind of like all 3 of them.
Incipio Carnaby Esquire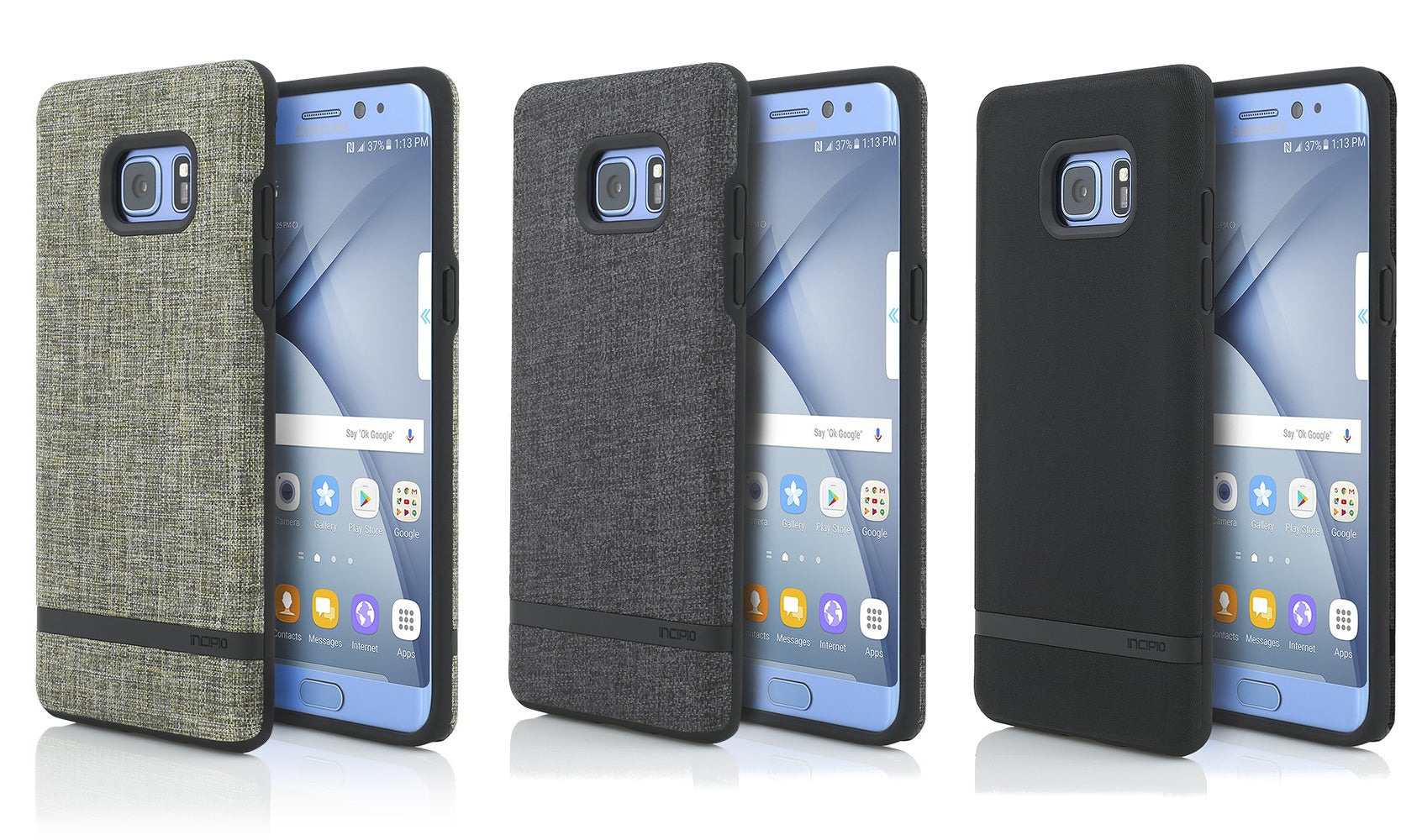 The Carnaby is made of a hard shell case, TPU button covers, and a nice cotton texture on top. It edges on being a bit thick, but definitely looks unique in any of the three colors you choose.