10 million Galaxy S III preordered by carriers, Samsung gearing up for a blowout smartphone quarter
79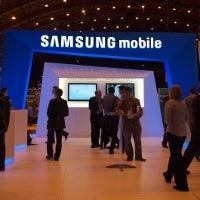 Samsung is rumored to report a 40 million-strong smartphones quarter, thanks predominantly to blowout sales of its entry level Android line, like the smash hit
Galaxy Y
.
The cheapo $120 off-contract phone is apparently going like fresh bread in emerging markets, backed by its smartphone-with-Android status and the reassuring Samsung logo on it.
Analysts from Citibank and JP Morgan are forecasting a record year-on-year revenue increase for Samsung, to the tune of $5.28 billion in Q1. Eldar Murtazin spilled on Twitter recently that Samsung might have received 10 million carrier pre-orders for its upcoming
Galaxy S III
flagship, which has become the yardstick to which all Android phones will be measured.