Samsung Galaxy Watch 4 Classic review
37
We may earn a commission if you make a purchase from the links on this page.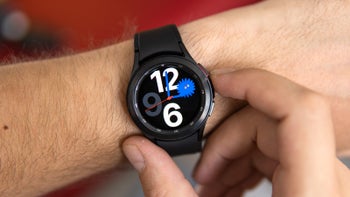 I'm not a very big fan of smartwatches. You're much more likely to see me wearing a G-Shock or a decidedly classic mechanical watch rather than a smartwatch that I have to charge everyday, which to me is certainly a nuisance. The only smartwatch I've ever "tolerated" for more than a couple of weeks was one of Huawei's gadgets with the impressive two-week battery life.
Despite all that, I was rather keen to review the Galaxy Watch 4 Classic as it's the first device to showcase the software collaboration between
Google
and
Samsung
. The new and refreshed Wear OS is now a unified platform incorporating Samsung's Tizen and
bringing together the best of both worlds
, which is an understandable step as a joint front against Apple's dominance on the smartwatch market.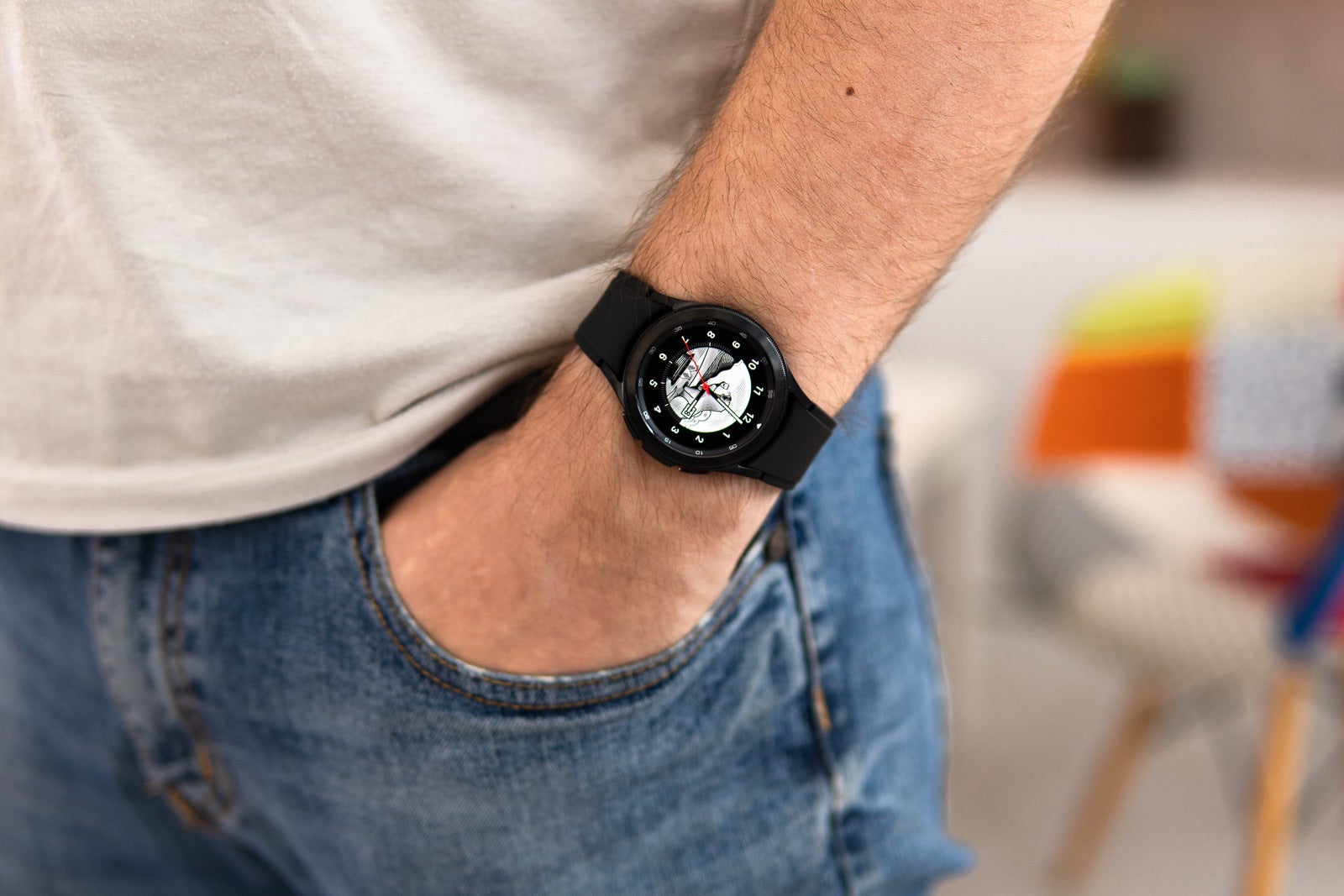 Although it gets lots of things right, the Galaxy Watch 4 Classic takes a few wrong turns along the way and falls into the same traps that have dragged down most smartwatches in recent years, with the chief offender being the lackluster battery life. While this is the most serious drawback of the wearable, the rest of the package is excellent on all fronts. For one, I love the design and the vast array of health-oriented features and functionalities that make tracking your body's readings a breeze.
Still, the $349
Galaxy Watch 4 Classic
is destined to be more niche than its predecessors as it can't pair up with an iPhone (where you'll be better off with an Apple Watch anyway) and requires a Galaxy smartphone for its best features. If you're also willing to sacrifice functionality for drastically longer battery life and better compatibility, a Huawei Watch 2- or 3-series is a better bet.
Galaxy Watch 4 Classic: Design and display
The Galaxy Watch 4 Classic sports a timeless design that's decidedly unisex and would suit just about anybody. The wearable fits nicely on the wrist and feels quite comfortable thanks to the outward-curved design of the rear. There's also two sizes available, 42mm and 46mm, as well as two classic color options, black and silver. On top of that, you can choose between Bluetooth and LTE-enabled versions of the watch.

There's IP68 water and dust resistance on deck, as well as MIL-STD-810G shock resistance, which inspire me with confidence that the Galaxy Watch 4 Classic will survive anything a regular user could throw at it in your everyday life. Still, if you're into trekking, hiking, or extreme sports, that'd probably be the wrong watch to wear.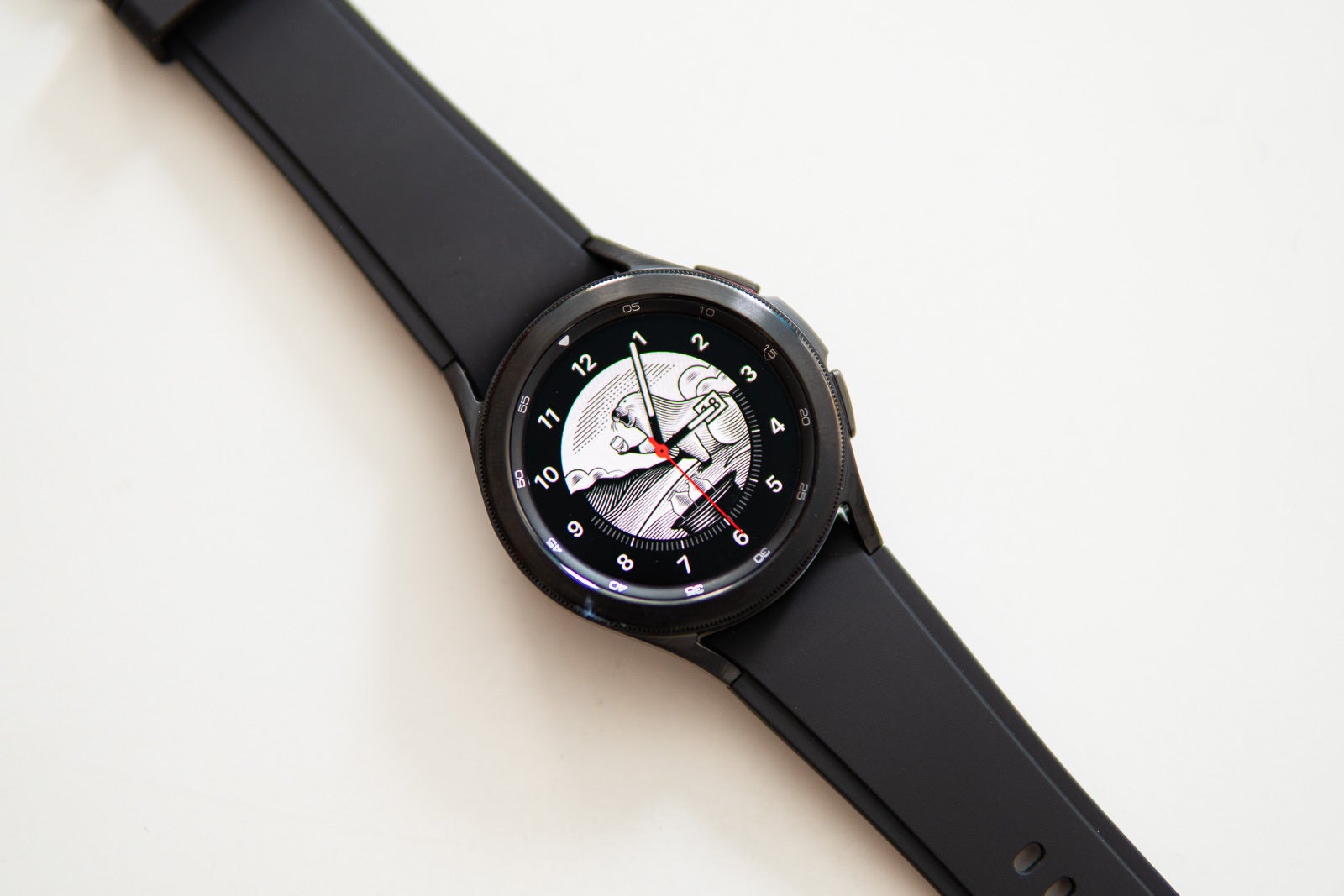 The rotating mechanical bezel, a mainstay of Samsung's best smartwatches to date, is thankfully present on the Galaxy Watch 4, and honestly, it's my favorite hardware feature of the smartwatch. It makes navigation fluid and just rotating it left and right feels quite rewarding.

What I don't like from a design standpoint is the fluoroelastomer wrist band. Don't get me wrong, it is high-class material that feels great to touch, but it induces so much skin perspiration that it's a bit uncomfortable to wear on those hot summer days and I was forced to take it off on more than one occasion. It simply doesn't let my skin breathe, which is a pity.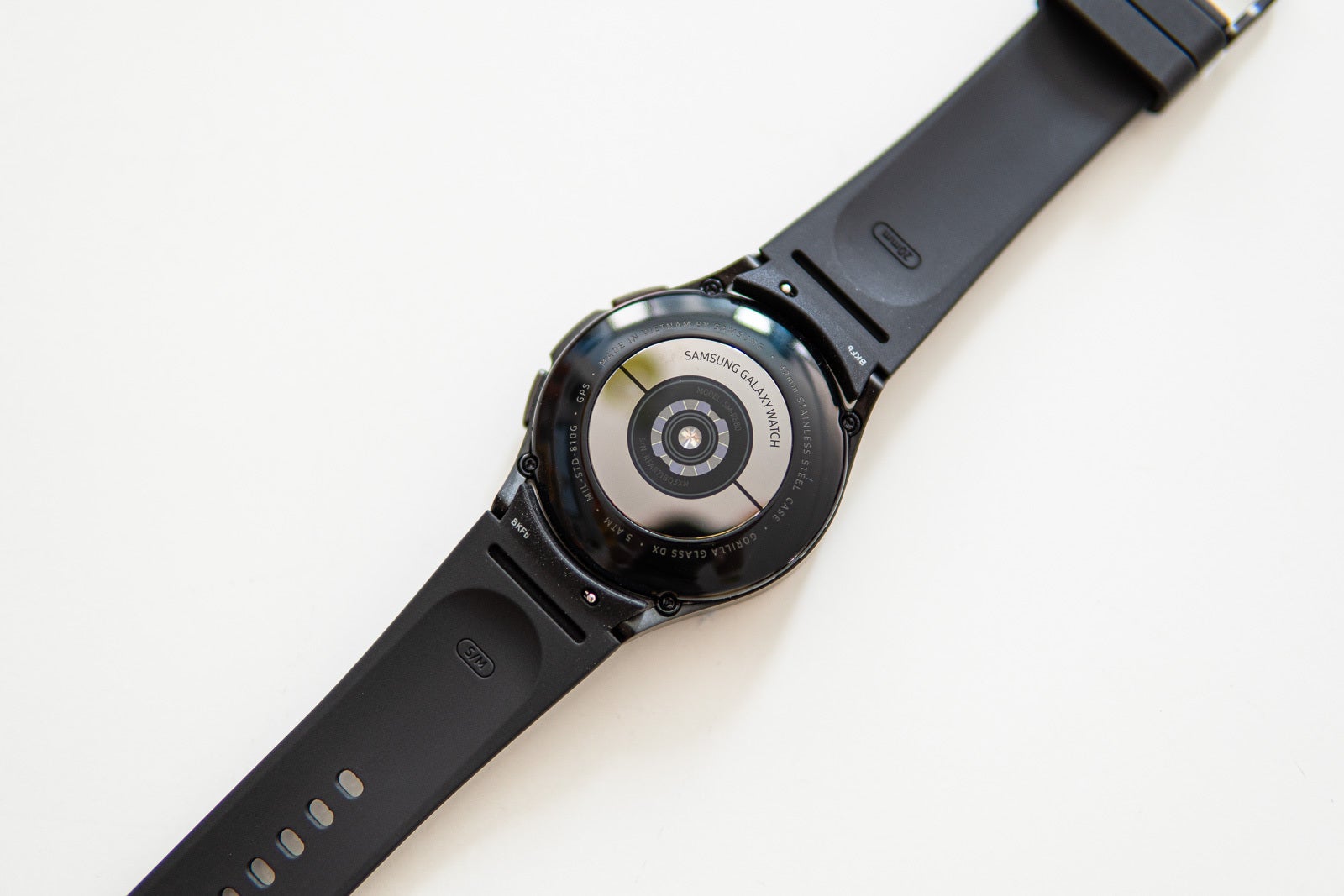 The display of the smartwatch is truly gorgeous. It can get very bright under the daylight sun and the overall colors look great, which has become typical of most Samsung displays over the years. I had some minor issues with the auto-brightness though: sometimes, it randomly dimmed the display below legible levels while I was out and about, while dimming the screen at bedtime often takes too long.
Galaxy Watch 4 Classic: Software and Functionality
Just like an Apple Watch wouldn't connect to an Android device, a Galaxy Watch 4 Classic wouldn't pair with an iPhone. What's more, to make use of its best features, you definitely want to be rocking a Samsung phone. For example, the Galaxy Health Monitor app, which is required to take your electrocardiogram and blood pressure, works on Galaxy smartphones only.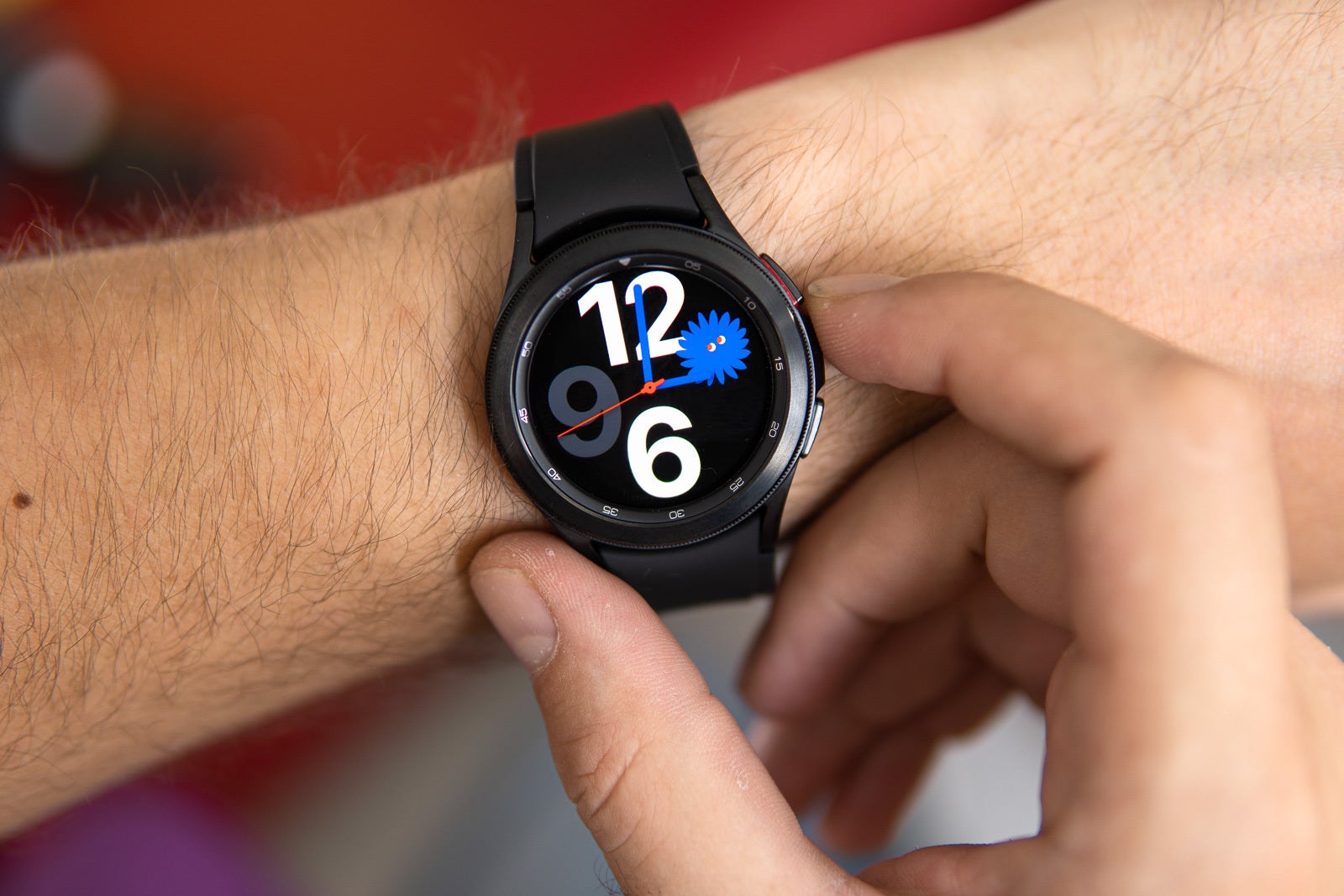 As far as the interface of the Galaxy Watch 4 Classic is concerned, it definitely feels quite reminiscent of Samsung's older smartwatches, so the spirit of Tizen is definitely present here. Don't be fooled, though - Google's Wear is running the show in the background. You'll most easily notice this change when you don't see the circular app switcher of old but a new, fresher one.
There are also tons of apps available in the Play Store. You can access it either via the watch itself, which is a bit claustrophobic, or through your phone, which is much more convenient. There are truly tons of apps available for the watch, though only a handful come preinstalled out of the box, which is commendable. The majority of popular apps have their slimmed-down versions available for the Wear-powered Galaxy Watch 4, so you really shouldn't miss any essential app.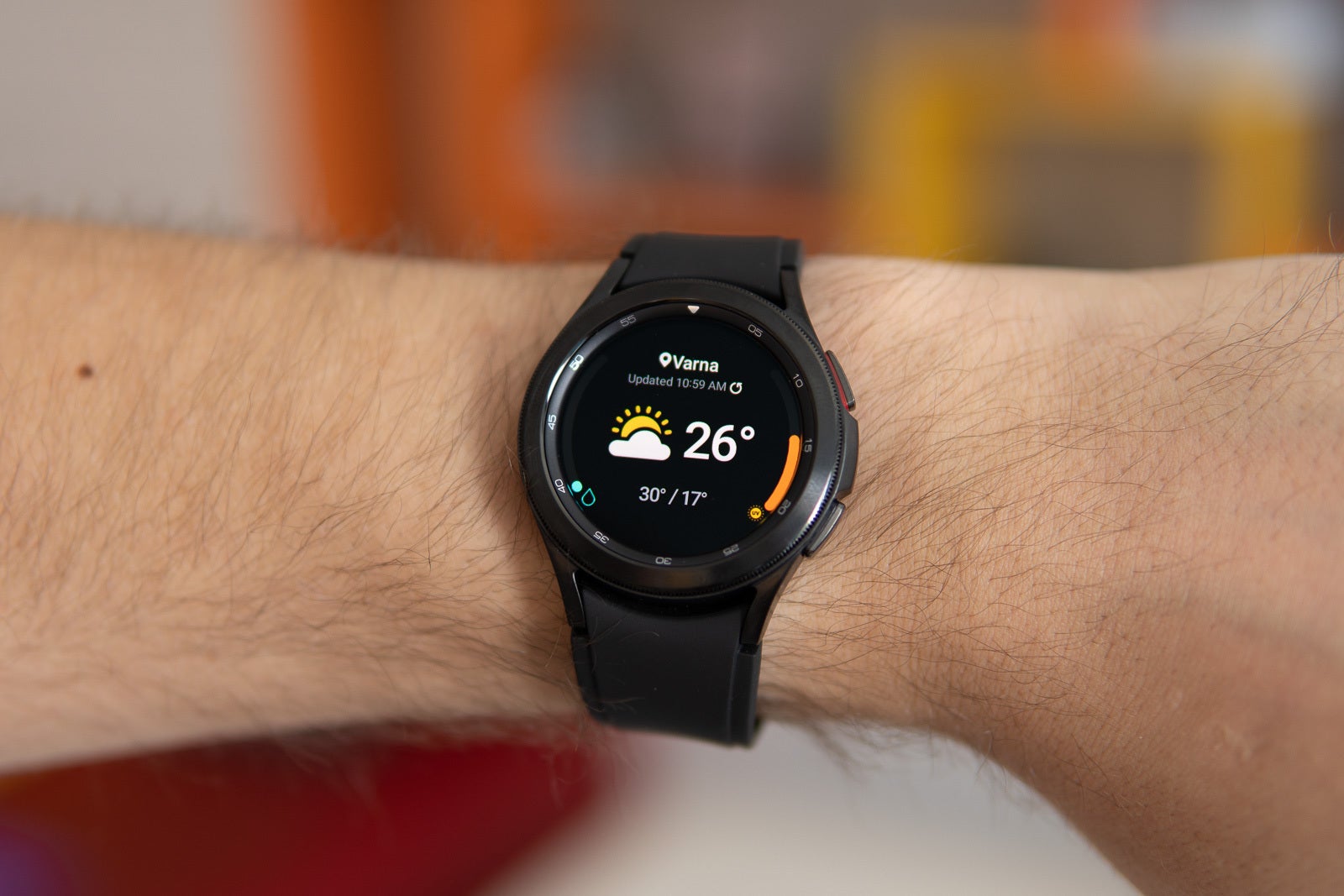 Overall, I think that the new OS and interface are a great match for the Galaxy Watch 4 Classic. It feels familiar yet definitely more capable thanks to the multitude of apps and watch faces available on the Play Store. Tizen on the previous wearables was definitely more constrained when it comes to apps.


Making calls on the Galaxy Watch 4 Classic is surprisingly a great experience. The on-board speaker is loud and clear, resulting in no issues with hearing the other party. At the same time, the microphone reportedly did a good job at relaying my voice. Have in mind that if you have the Bluetooth-only version of the watch, like I did, you will need your phone to be nearby to take and make calls.
Galaxy Watch 4 Classic: Wellness, Fitness and Health
The Galaxy Watch 4 Classic has an impressive array of health features. Aside from the regular heartrate and blood oxygen monitoring, the wearable would also take your electrocardiogram (ECG for short) and blood pressure in supported regions. The latter isn't supported in my region, though the ECG feature seemingly works well. There's also a dedicated menstruation cycle feature that would track women's cycles, which should come in handy to half the world's populace.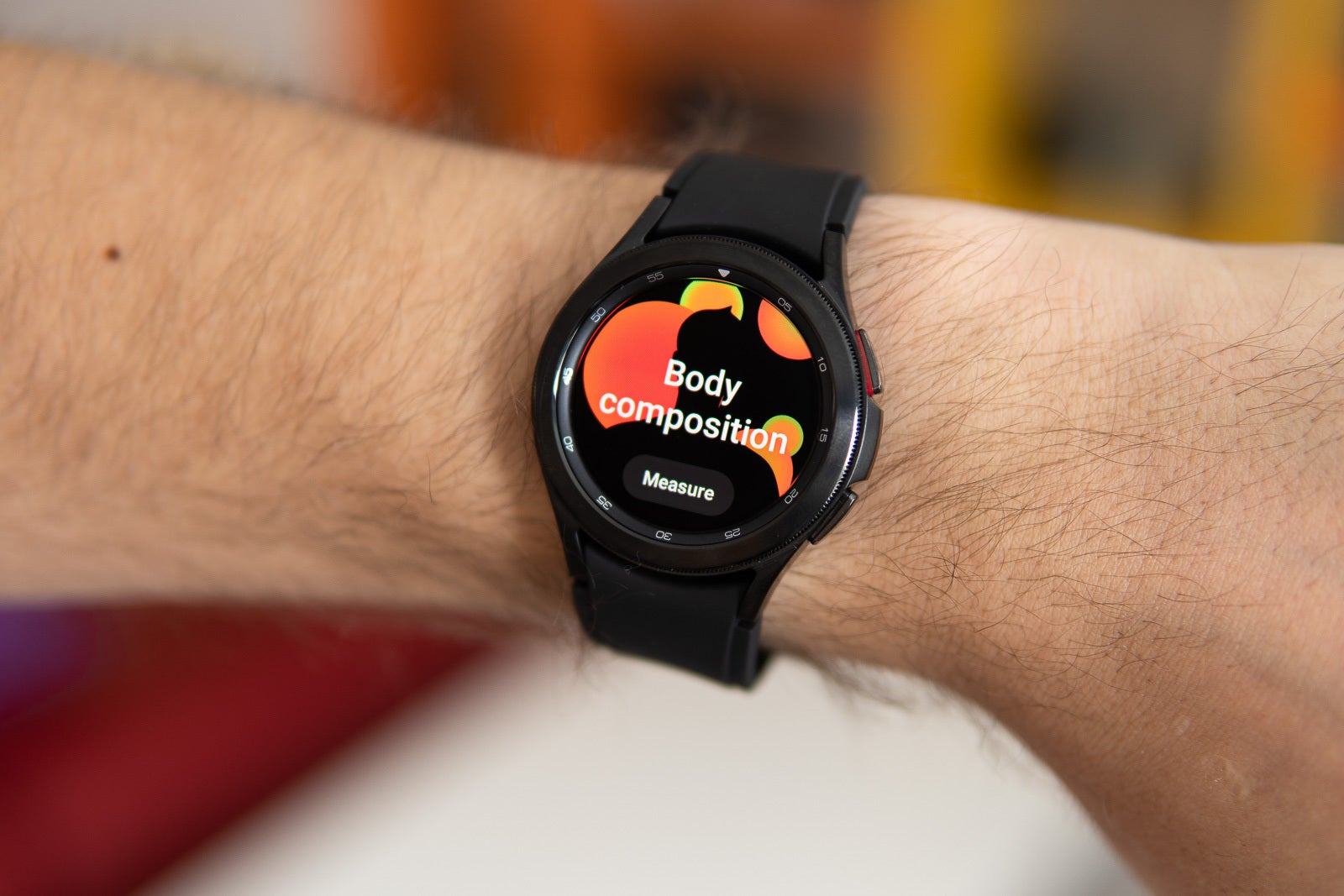 Aside from these, the smartwatch monitors your steps, calories burned, your stress levels, and your body composition. The latter is a unique trait among smartwatches and is using both the BioActive sensor at the back of the case as well as the two buttons on the side to take a measurement of your skeleton muscle and body fat composition, giving you an approximate reading of your BMI (body mass index), which is essential when developing a new workout regime or trying out a new dieting plan.

As far as activity tracking, the Galaxy Watch 4 Classic does a pretty good job of automatically detecting what workout you've taken up. With running and swimming, the watch quickly detects and starts tracking the workout, and I can only assume the experience is as fluent as with the rest of the supported activities and sports.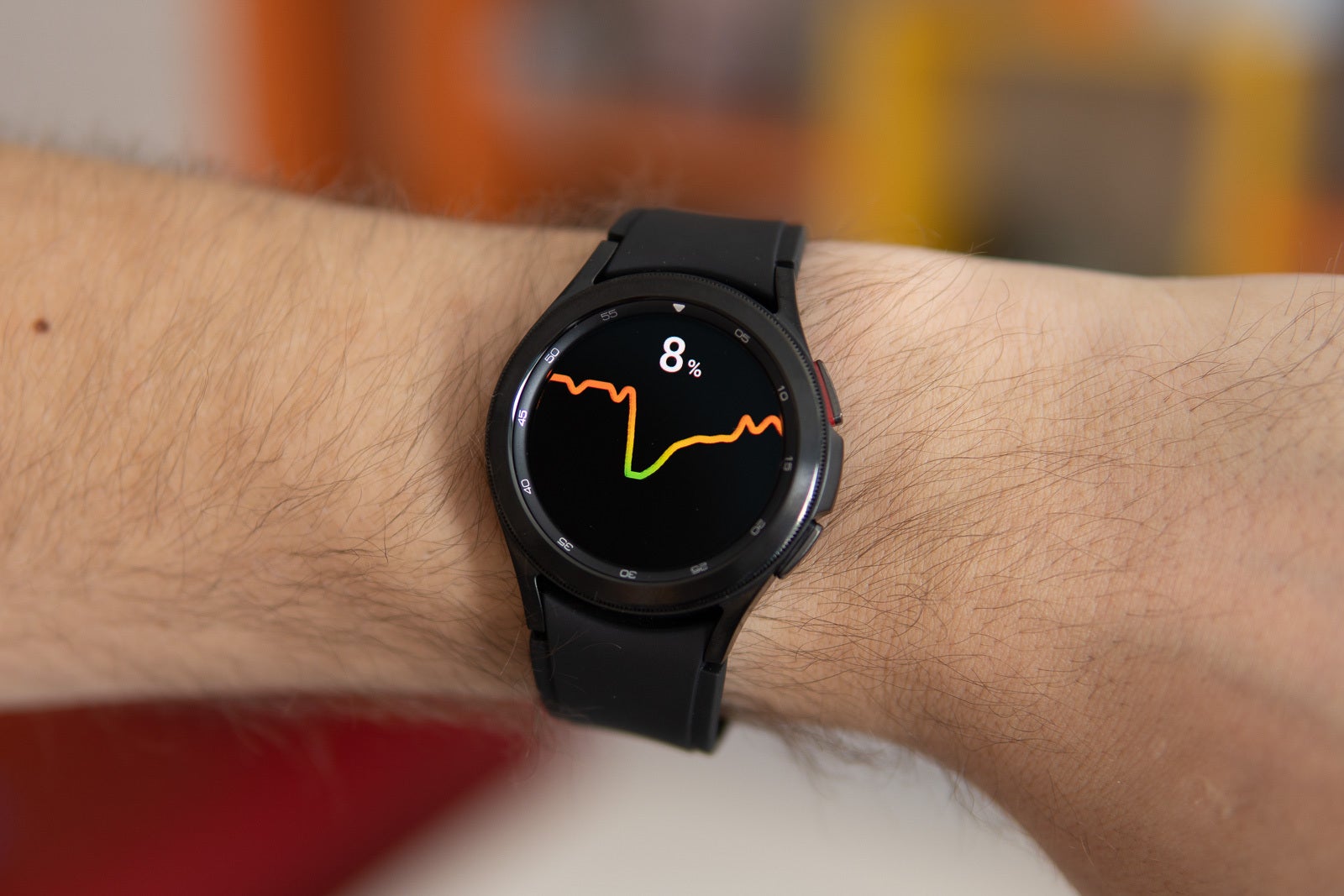 Sleep tracking is another cool feature that's now more capable than ever. Aside from tracking how long I sleep, the watch also keeps track of light/deep sleep and REM cycles, as well as being capable of detecting when you fire up the nocturnal buzz saw and snore. The watch will also measure your blood oxygen while you sleep if you let it, which gives even more insight into your sleep patterns. If you store your phone on a bedside table nearby, you can also record your snoring sessions as proof of your nightly deeds.
Galaxy Watch 4 Classic: Performance and Battery Life
After a somewhat stutter-y first day with the watch, which I'm willing to attribute to a rather large software update and the system settling in, the overall performance of the wearable has been mostly excellent. The 1.18GHz Exynos W920 Dual Core chip on board feels quite nippy though smartwatches aren't about raw performance, but rather energy efficiency.

Now let's tackle the oh-so-important topic of battery life, which is both great and simultaneously… isn't. What does that mean?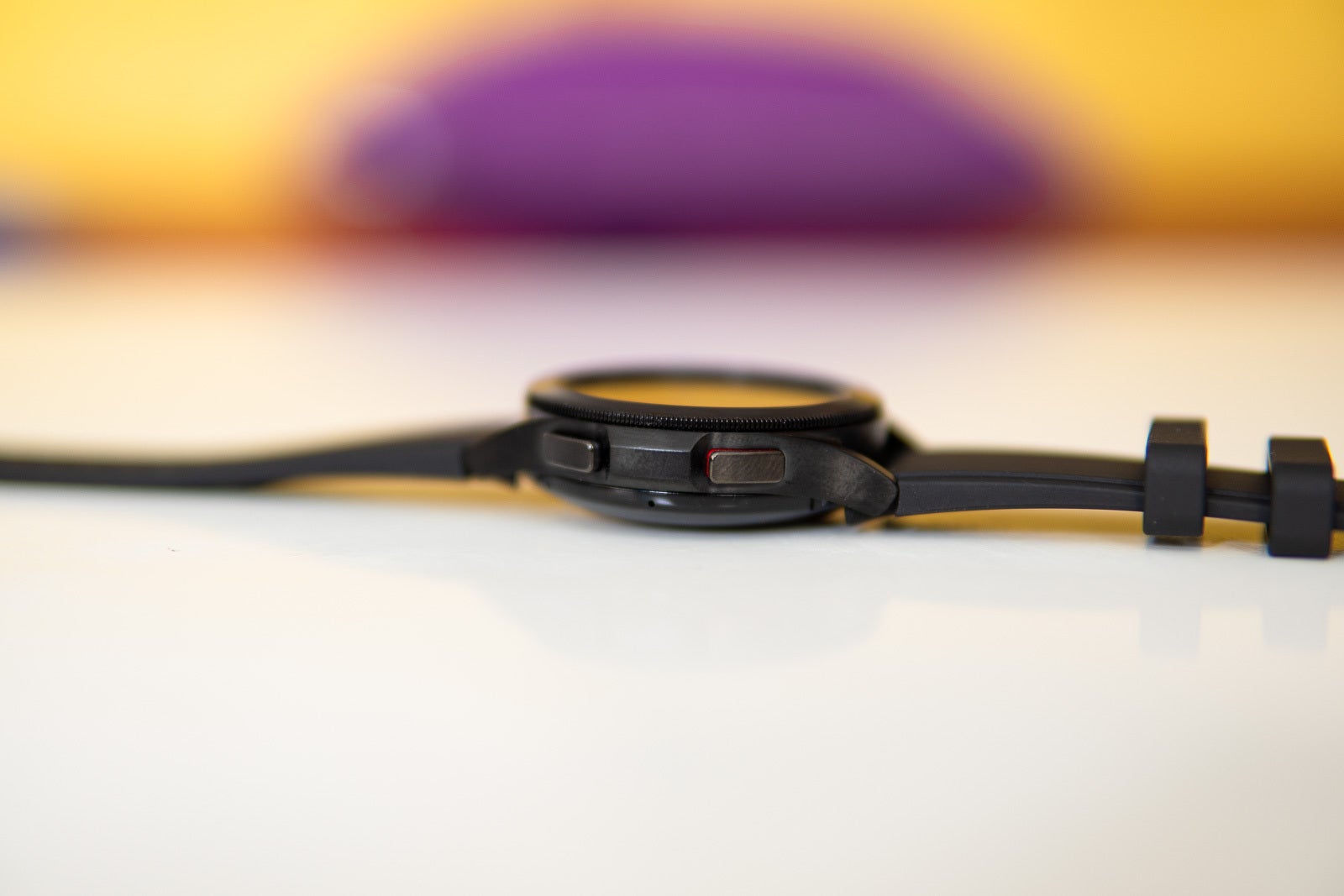 First of all, I had the pleasure of reviewing the smaller Galaxy Watch 4 Classic, the 42mm one, which boasts a 247mAh battery inside the case. It's a small battery pack by any means, but it usually lasts me a day of regular usage, with always-on display turned off and heartrate monitoring set to automatically capture a reading every 10 minutes, which is the default setting. That's a big difference with the cited 40 hours of use on a single charge that Samsung promises.
Then again, every coin has two sides. Considering how many sensors and features have to draw power, not to mention the display, it's pretty evident why the wearable would normally only last you for a day, a day and a half if you use it more sparingly. And you know what? Despite the non-impressive battery life, especially when compared with other smartwatches, I'm willing to give the wearable a pass and top it up every single day. If anything, such a battery life is to be expected of such a feature-rich wearable and is similar to the one of the Apple Watch. Surely, Huawei does a better job at battery management, but it should be noted its wearables aren't as "smart".
Recommended Stories