Samsung Galaxy Z Flip 3 review: the first mainstream foldable phone
7
We may earn a commission if you make a purchase from the links on this page.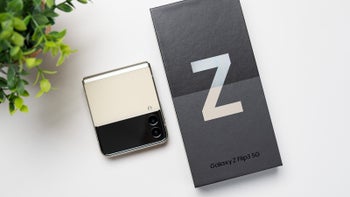 "It's a flipping foldable phone!"
That was my honest initial reaction when I got to use the
original Z Flip
last year, and one year later, I'm still as amazed that we have a modern clamshell phone that easily fits in a pocket and that I can flip to open and slap shut to end a phone call. Just like the
good old times
.
The Galaxy Z Flip 3 that I've been using in the past few days is all about retro vibes, from the cream color version that reminds me of the color of plastics used in electronics in the 90s to the whole foldable action. If you want a cool phone that also happens to be vastly different from the me-too onslaught of smartphones out there, the Z Flip 3 is definitely among the first things that come to mind.
And Samsung has now dropped the price to a way more reasonable $999, still premium flagship territory, but not crazy expensive as the original
Flip
that cost nearly $1,400. The price gets you all the modern flagship internals, and this being an Android phone, means Qualcomm's most powerful Snapdragon 888 chip coupled with 8GB of RAM. It also gets a few important fixes, the most important one being a 4X larger and now actually useful Cover Screen up front, finally, a 120Hz main display, better loudspeakers and waterproofing!
While Samsung hasn't compromised on camera quality, you don't get a zoom lens like on the S21 Ultra. And the biggest compromise might just be the minuscule by Android standards 3,300mAh battery inside this phone. Even the compact (and cheaper) Galaxy S21 ships with a 4,000mAh cell, and that barely lasts a day.
So… with excitement and a few concerns, let's dive bravely in this adventure called the Galaxy Z Flip 3 and see if Samsung can convince the world that the future of the smartphone is... well, a foldable smartphone!
Pre-order the Galaxy Z Fold 3 and Z Flip 3 here:
Galaxy Z Flip 3 Design
Flip without worries that it will flop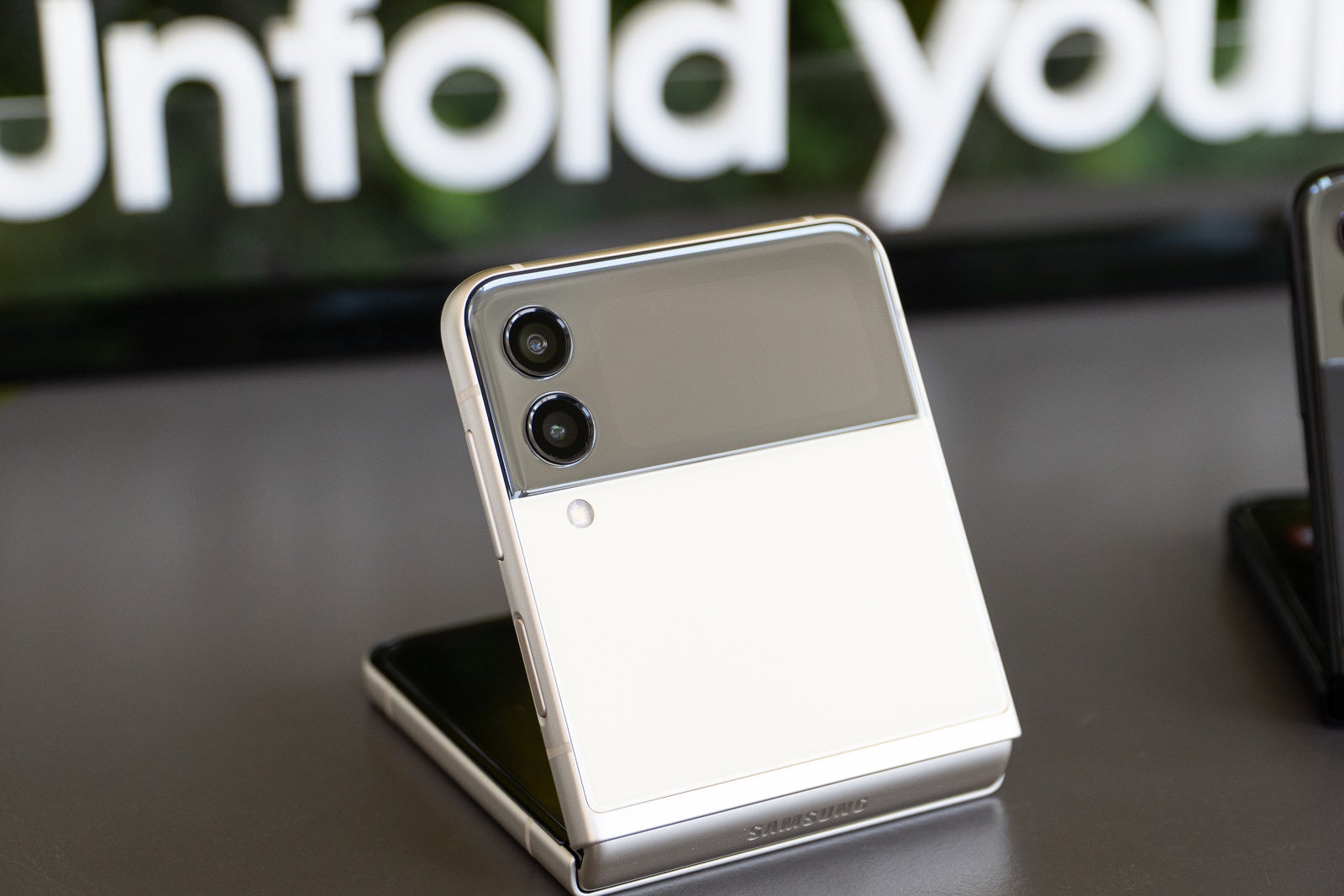 The Z Flip 3 is all about being compact, but we have to put that in some perspective. When folded, the phone is about half the size of your average modern phone, and with a weight of 183 grams, it's also lighter than say an iPhone 12 Pro or Galaxy S21 Plus, but not quite as light-weight as more petite phones like the smaller Galaxy S21 model. And when you unfold it, it's actually considerably taller than the S21.
However, if what matters to you is just how comfortable it is when folded in a pocket, it's indeed far less intrusive than a non-foldable phone. I am constantly reminded that phones nowadays are just a bit too big every time I try to tie my shoes and whatever phone I have in my pocket gets in the way. That is not the case with the Z Flip 3, and I love that convenience.
The other important question is build quality. The moment I got the Z Flip 3, I tried a little experiment and flipped it open with one hand about a hundred times. You get used to that motion and it's possible to do it with one hand, but it requires a pretty violent shake to flip it open and it's nothing like the ease of opening a clamshell phone in the past. But it did feel very sturdy and I did not hear and squeaking noises, and in the few days of use, I can only confirm that this phone is built like a tank. That's partly thanks to the Gorilla Glass Victus and improved aluminum frame that are protecting the exterior. Dubbed Armor Aluminum, it's apparently Samsung's toughest aluminum frame used so far.
The new thing Samsung has added is water protection with an IPX8 rating, meaning that the phone can survive submersion in fresh water for as long as 30 minutes. Notice that X in the IPX8 rating: that X means the phone does NOT have any considerable dust protection. I happened to do some construction work the day I got the phone, and I was careful NOT to use it when there was more dust around. I would not worry about that too much, but if you are in such environments every day, you'd be better off with a regular phone.
The main display on the Z Flip 3 is technically a 6.7-inch screen, but in reality it's not quite as big as that number suggests. It is, however, extra tall with an unusual 22 by 9 aspect ratio (a half of that screen is almost a square at 11 by 9). One consequence of that is that you get bigger black bars while watching videos on YouTube and also in Instagram/Facebook stories.
The other thing to mention here is THE CREASE. Not much has changed about it: it's still very much there. Unlike the crease on the sibling Fold 3 model, this one is not as visually intrusive, but since it's right in the middle in the way of your scrolling, you get to touch it very often and it is noticeable. I also tried pushing with my finger a bit harder around that more vulnerable area in the center, and it felt pretty sturdy, but at the end of the day, it's still one annoyance that just comes with a modern foldable phone.
As for screen quality, this is your typical high-quality Samsung AMOLED panel: 1080p Full HD resolution, beautiful colors, excellent viewing angles and gorgeous deep blacks. Oh, did we mention it supports 120Hz refresh rate now? It is a day-and-night difference with the choppy 60Hz of the original Fold, and if you care about smooth interfaces, you will appreciate this upgrade a lot.
The phone also comes with a pre-applied screen protector and unlike the rubbery feeling screen protector on the original, this one feels much like the kind of screen protectors people usually put on their smartphones and in about a week of use, it didn't form any bubbles. Still, Samsung does not recommend you remove it and if you happen to damage it, the company recommends you go to a service center to get a new screen protector installed. Even though the new glass is tougher and everything, we did not dare remove the screen protector and you probably shouldn't remove it too.
Display measurements and quality
Galaxy Z Flip 3 Cover Screen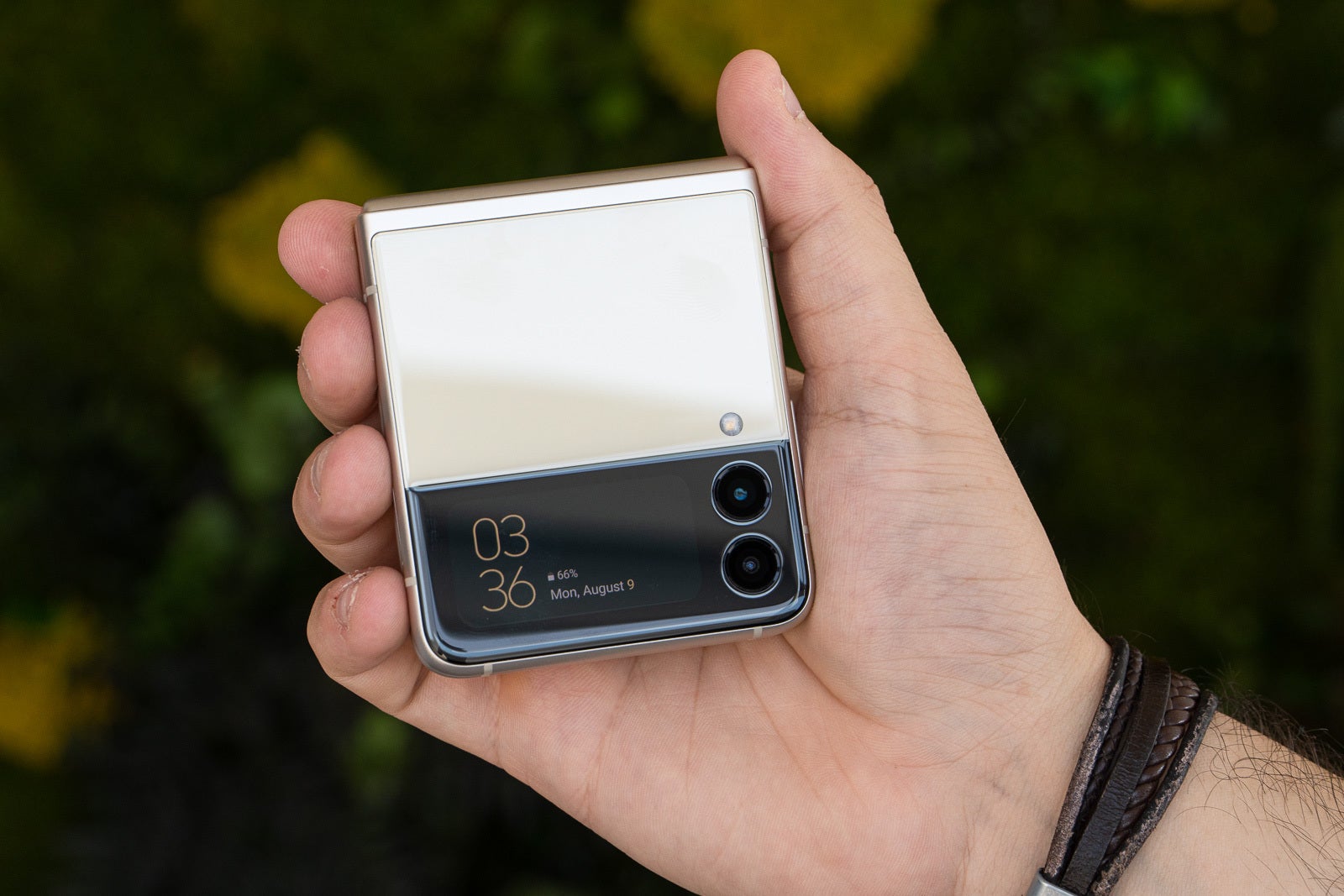 We have to also mention the now 4X times larger Cover Screen. The tiny display on the original Z Flip was a joke: it would only show a part of a notification, you'd have to wait for it to scroll to read it and on top of that, the screen would actually dim before you could read the whole thing. The cover screen on the Z Flip 3 is 1.9 inches in diagonal (vs 1.1" on the original, but the numbers here are a bit misleading, it's a bigger difference in actual screen area).
Here is what you can do with the Cover Screen:
tap it once to see the time, date and battery level
tap it twice or press the power button to turn it on fully. I've set it to show a different cute animal every time, and I insist this is the best way to use it (admittedly, you can set it to show the hour in another time zone, show an analog clock, or a different type of animated character)
swipe down from the top to adjust its brightness and quickly change your phone between sound, vibrate and mute modes
swipe to the left from the main panel to get to a few panels of widgets: your music controls, the weather, your calendar, alarms, a voice recorder and a few more
swipe to the right from the main panel brings you in notification land where you can tap on a particular message to expand it and read the whole thing right on the tiny cover screen
So much cooler than on the original Flip!

I do, however, wish Samsung did a bit more for continuity here. For example, it makes sense once you've tapped on a notification on the Cover Screen, that unfolding your phone from that point means you have the intention of reading or replying to that notification. However, the phone doesn't automatically open the app where the notification came from, but instead opens your home screen. This is a big waste of time and just doesn't make sense, and I sincerely hope Samsung gives users this option.
Galaxy Z Flip 3 Performance
It's smooth and snappy, but it gets hot easily with even basic tasks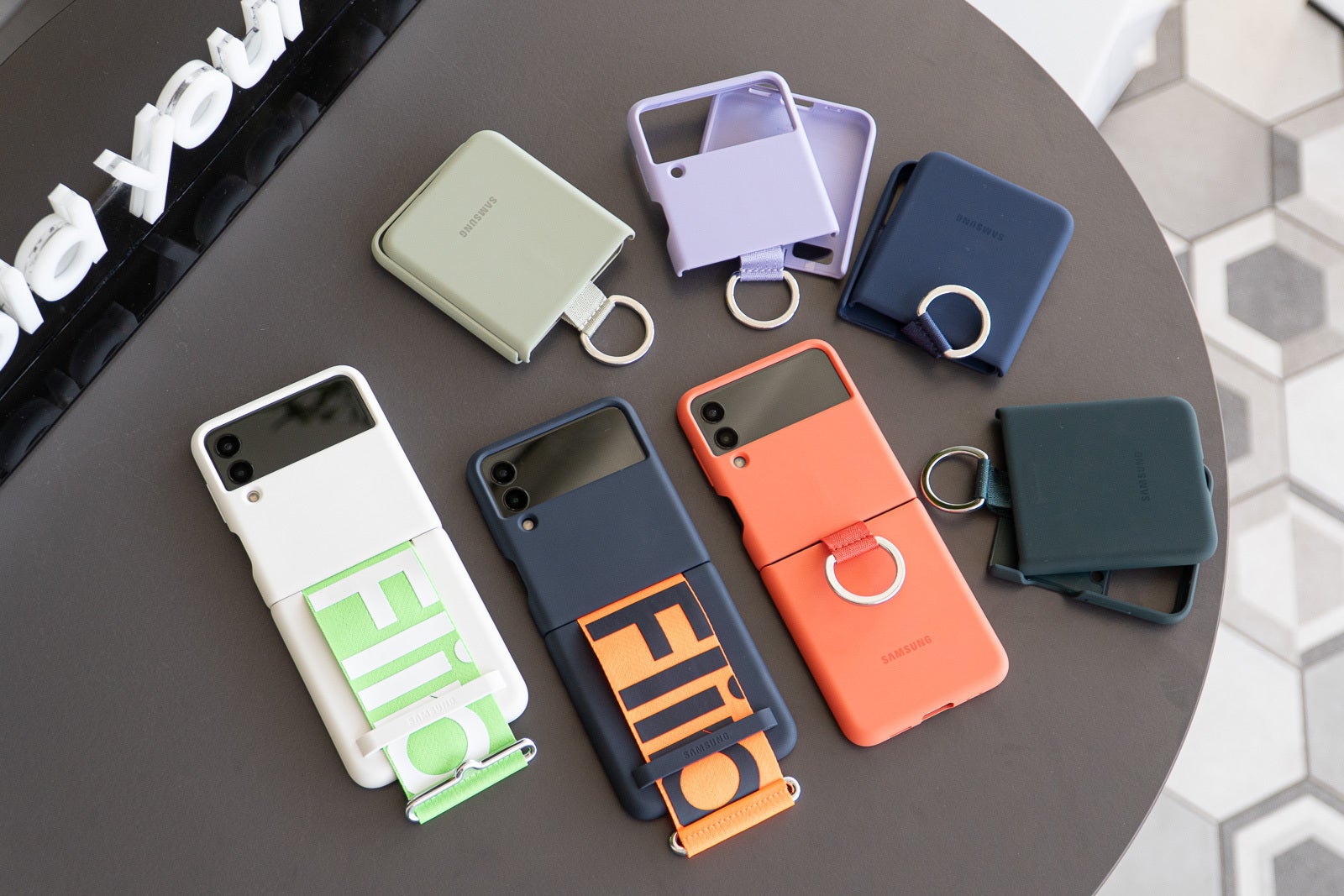 Packed in a tiny motherboard that Samsung has almost miraculously fit inside this tiny chassis is the Qualcomm Snapdragon 888 paired with 8GB of RAM. That's pretty much top-notch silicon in the Android world, so you're not missing out on much. International buyers will probably be happy to know that they are also getting the same processor and not the slightly less powerful Exynos version (a move that Samsung pulls every year with the Galaxy S series).
In my use, I've found this phone to be snappy and very responsive, but I have also noticed that it gets quite hot even with basic tasks. Often, the Z Flip 3 would get hot while just watching a YouTube video or while just sending messages on Skype or Facebook Messenger. This has been a bit of a common issue with the Snapdragon 888 chip that we have noticed on other phones as well, and other manufacturers like OnePlus have gone as far as throttle the chip to ensure proper performance. Yet still, it is particularly noticeable on the Flip 3.
We will explore this in more detail separately, but so far we can say that A. this phone feels fast, but also B. it does get a bit warmer than usual. You also get 128GB of on-board storage of the fast UFS 3.1 kind. That's half the storage allowance from the original Flip, but if that was the price to get to the more affordable price on the Z Flip 3, we're all in. And nope, no microSD card / expandable storage on this bad boy.
Galaxy Z Flip 3 Camera
Some changes in processing make a big difference for actual image quality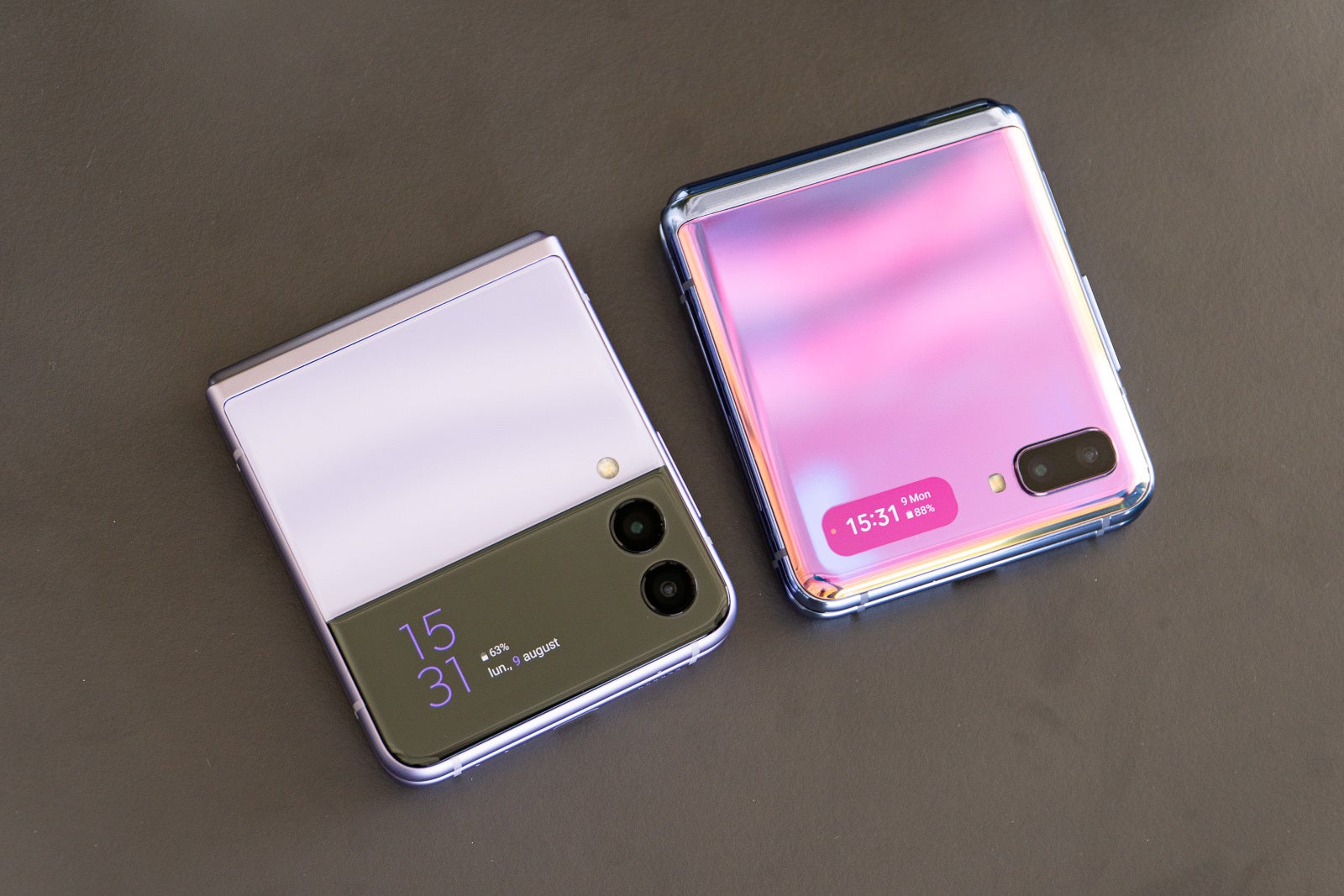 On the topic of cameras, the Z Flip 3 still comes with two main cameras at the back. There's a 12MP F2.2 ultra wide-angle and a 12MP F1.8 wide-angle camera at the back. Meanwhile, a pretty standard 10MP selfie camera punches a hole through the display. Mind you, this one isn't hidden as the one on the Z Fold 3. Probably next year, eh?
Notably missing is a telephoto of any kind, which was okay last year with the proof-of-concept Z Flip. But you know what? I'm still okay with the Z Flip 3 having no extra camera features at all; after all, it's all about the design and the overall experience with this phone, and if you're sad that you can't zoom that much, just get a Galaxy S21 Ultra and spare yourself the disappointment.

Here are some camera samples that should give you a pretty good understanding of what's to expect from the Z Flip 3's camera.
Differences in image processing on the Z Flip 3 against the original are apparent from the get-go: the newer Flip has a brighter exposure, but it looks a bit overexposed while the original has a better controlled dynamic range and overall a more accurate exposure.
Sometimes this brighter look may appear a bit better, but that's up for debate and we can see that this is not occasional, it's a new way of image processing.
The ultra-wide camera captures colors that are more toned down in saturation in the green gamut, but the skies have a deeper and more inky blue hue.
The Z Flip 3 definitely does a much better job exposing for my face in this portrait shot, and this is one example of the brighter exposure working to its advantage. Both the Z Flip 3 and the original can only shoot portrait mode photos with the main camera, but not a 2X zoom view that is typically what you may want for a more flattering, portrait look.
And yes, you can easily take a selfie using the main camera on the Z Flip 3 and it actually does look better than a selfie captured with the dedicated front camera on the main screen.
At night, using the Scene Optimizer on both phones yields the results you see above. It's hard to find much of a difference, and interestingly, it was the original Flip that captures more light in that particular case.
Photographing something in a dimly lit room yields a decent shot on the Z Flip 3, but again you get a surprisingly similar result on last year's model, so we cannot see much of an upgrade in that regard.
Video quality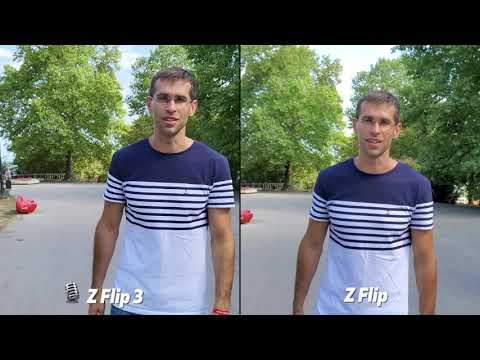 While the Z Flip 3 has a seemingly unchanged camera setup, we can definitely see some very noticeable differences in video recording quality. The footage on the Z Flip 3 looks — surprisingly — very grainy and there is a lot of noise even while recording during the day, in bright sunlight. That is strange and you can definitely see that 4K video from the original Z Flip actually looks a lot cleaner. The newer phone also seems more prone to burning the highlights and dynamic range doesn't seem quite as controlled as on the original. We didn't notice any major difference in microphone recording quality.
Call and Audio Quality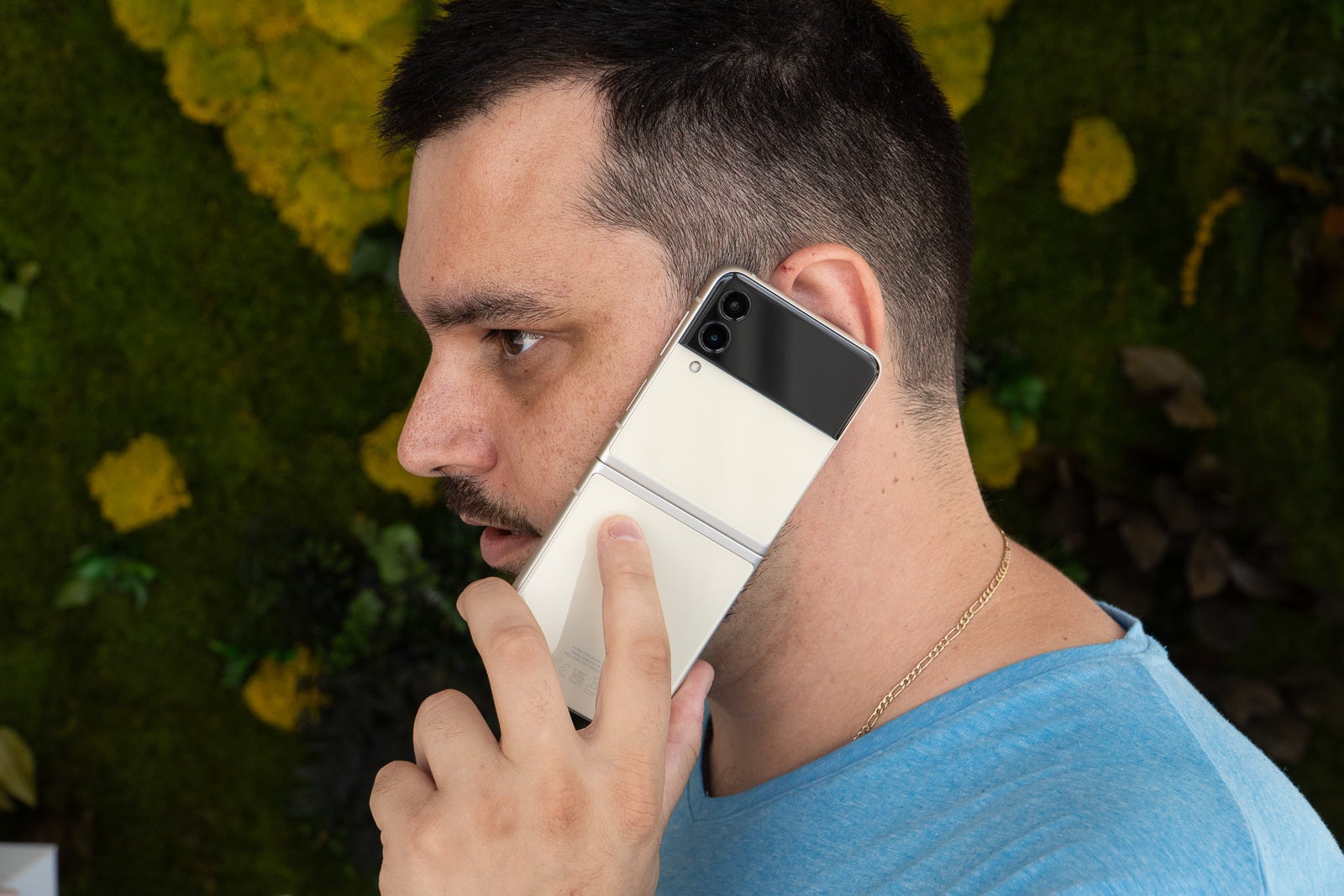 Samsung has upgraded the audio on the Z Flip 3: the single loudspeaker on the original Flip is now replaced with a stereo setup (one bottom firing speaker and another one build in the earpiece). That's a good upgrade and comparing the two phones side by side, the newer Flip sounds a lot richer, with more depth to the sound compared to the decidedly mediocre speaker on the original. Still, in comparison to standard phones such as the Galaxy S21, the Z Flip 3 is not quite there as sound comes out with more distortion. In a nutshell: the Z Flip 3 now has quite decent sound quality, but it's still one small step below most regular flagships in that regard.
And just like on the original Flip, no headphone jack is to be found. Samsung doesn't provide earbuds in the box either, so if you want wired audio, you'd need to spend a few bucks extra on a pair of good sounding USB-C buds or on a USB-C to 3.5mm adapter that would allow you to use traditional wired headphones.
In regular voice calls, the quality was top notch. We tested calls with VoLTE and an HD+ icon appeared indicating exceptional clarity in calls and we noticed and appreciated the higher fidelity of the call quality.
Galaxy Z Flip 3 Battery
Slightly better than mediocre, it will last you a full day in most cases, but not more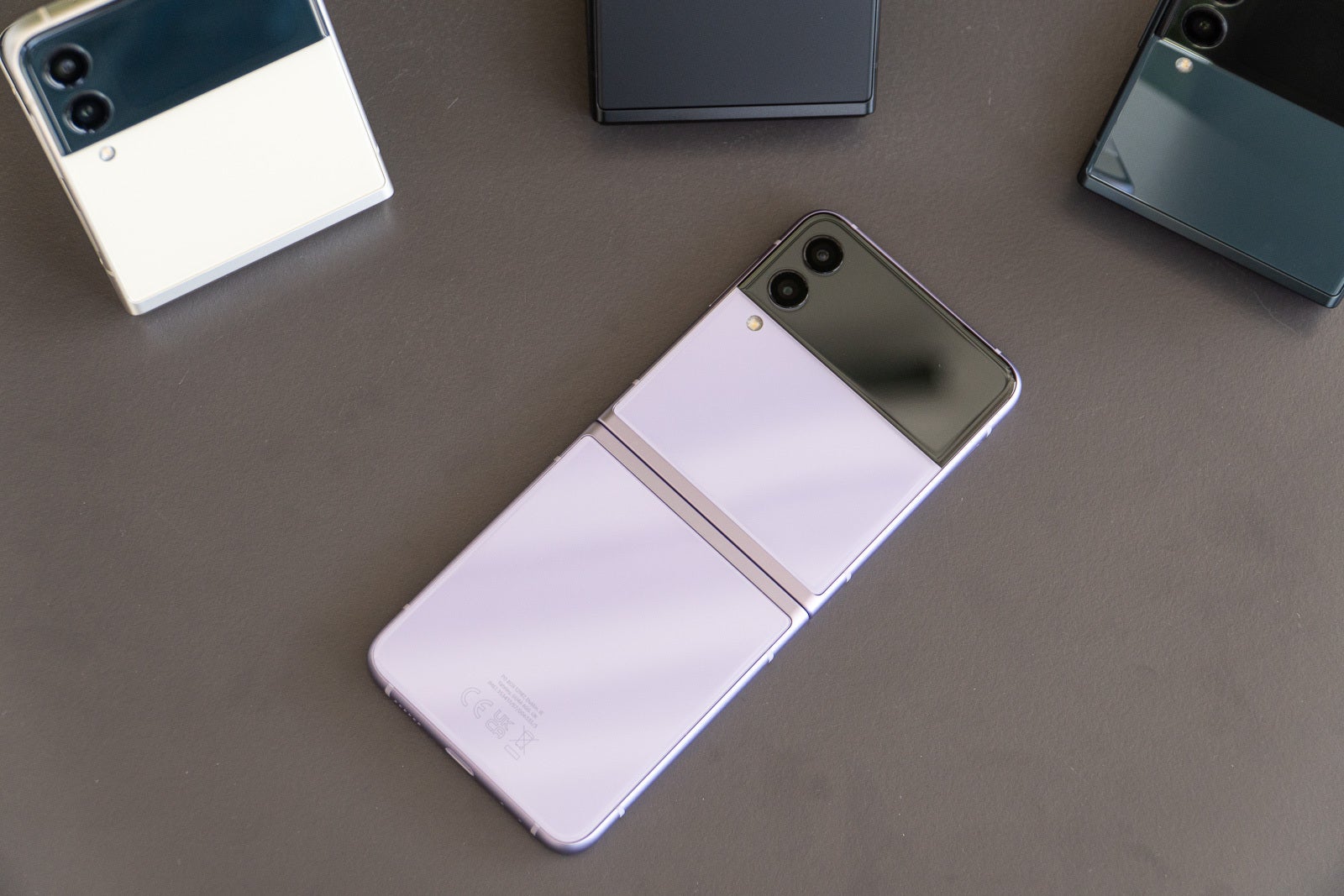 Despite all the tweaks to the Z Flip 3, battery size has actually remained unchanged from the original Z Flip. You still have two inter-connected batteries, one in the bottom half and one in the upper half, with a combined total capacity of 3,300mAh. That is way below the average for Android standards, but somehow it works out and the phone can definitely get you through an average day.
In my use, I was getting anxious that my battery would run out by evening time. Using the phone from the morning, I would notice the battery would usually drop to around 30% around 5pm with mostly texting and just the occasional video and a few glances at social media. More intense use would likely drain the battery before the end of the day, but with scarce use you could through longer days. What this phone is not is a 2-day champ, you definitely have to top it up every night.
PhoneArena Battery Test Results
The phone comes without a charger in the box (you only have a cable in the box), so most people would have to plan to spend a bit extra to get a fast charger. The Flip 3 has slightly slower speeds than most top-end Samsung phones: it only goes to 15W fast charging (vs 25W on S21), 10W fast wireless charging (vs 15W on S21), and 4.5W reverse wireless charging.
In practical terms, this means that a full charge via a wire takes around 1 hour and 40 minutes, and a full wireless charge takes around 2 hours and a half.
If you are looking for recommendations on chargers, Samsung's official 25W charger is our top pick. It's a bit more powerful than the maximum supported speed on the Flip but you will be future proof for any other Samsung devices that might appear in your household.
You also have support for wireless charging at speeds of up to 15W. Any Qi compatible charger will do, and if you're looking for a recommendation, we've been quite happy using Samsung's own 15W Wireless Charging stand.
Conclusion
It's a one-of-a-kind device and it's cool, but there are a few problems lurking
So, should you get it? That's a weird question to answer for a one-of-a-kind device like the Z Flip 3. There is really no competition in modern clamshell foldables, and if you like the idea of a folding phone (rather than a folding tablet like the Z Fold 3), this is the best around (again, though, in a world of one).
I am not a person who is yet a convert to the modern flip phone idea, but I'm extremely curious to experiment with it. From my perspective, the Z Flip 3 is a welcome improvement, but also an incremental step up over the original. I used the original Z Flip for a few hours for comparison sake and found the 60Hz screen situation and the visual stutter with it particularly annoying, and that tiny Cover Screen was just apparently a mistake on the earlier model. The Z Flip 3 fixes those flaws, but doesn't bring anything new and groundbreaking to the table. And while the design is now water-proof and, I feel, sturdier, it's still a bit of a chore unfolding this phone with one hand, an action that you'd need to repeat tens if not hundreds times a day. And it doesn't address any concerns you may have about the mediocre battery life and the lack of a zoom camera.
Ultimately, I will stick with the Flip for a little while and see how it goes. It's admittedly a fun phone, it's different and I like that. I still have my reservations about foldable phones that this phone hasn't quite resolved, but it's the one I feel I can actually pull off compared to the rather large and unwieldy Z Fold 3, essentially a folding tablet. But that's just a personal take, and do make sure to see how Samsung has brought big improvements to the
Z Fold 3
and its software in our full review.
Recommended Stories