Huawei P50 Pocket review: a folding camera phone
7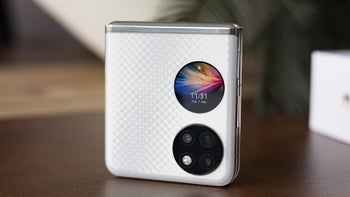 The Huawei P50 Pocket: a gorgeous clamshell foldable phone with Huawei's camera prowess, promising the perfect combination between form and function. With stunning quality of images and a verstatile camera system, this phone can easily make it into the
best camera phones
category. Coupled with the eye-catching design and interesting camera bump and cover screen, the phone is instantly recognizable.
Unfortunately though, the lack of Google Services might be a deal breaker for some. However, if you think you can manage without Google Maps and YouTube (there are alternatives on the App Gallery) and you want a clamshell foldable with great camera, you will like this phone.
Now, let's jump into our full review of the Huawei P50 Pocket.
Design & Display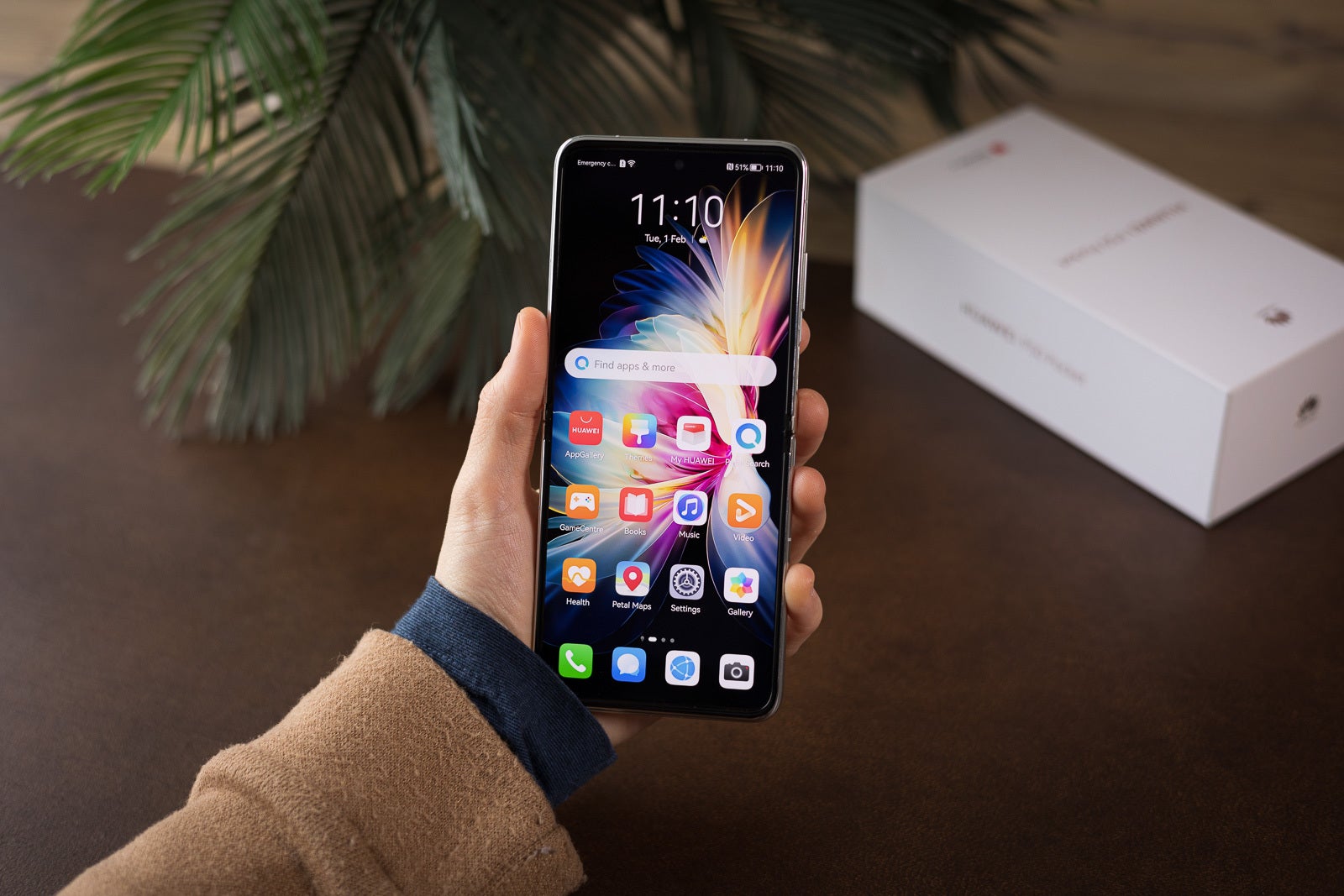 Clamshell foldable phones have arguably the best folding factor -- at least very comfortable for carrying around in a folded variant. The double ring design is one of the first things to catch our attention. One ring houses the camera module, while the other one the customizable smart Cover Screen. This way the phone is instantly recognizable.
The Huawei P50 Pocket is available in two distinct color variants: White and Premium Gold. The white variant is the one we have here, and it features a beautiful pattern that reflects light, giving it quite a premium look and feel. Huawei says this color is inspired by diamonds, and it definitely gives this impression, from the second your eyes land on it.
On top of that, this phone is not only beautiful, it has also been made using materials like Zirconium-based liquid metal, while the hinge is also improved in strength. The hinge is indeed quite comfortable to fold and unfold (however, opening it with one hand is not that easy, so two hands are required to flip open the phone) and feels sturdy.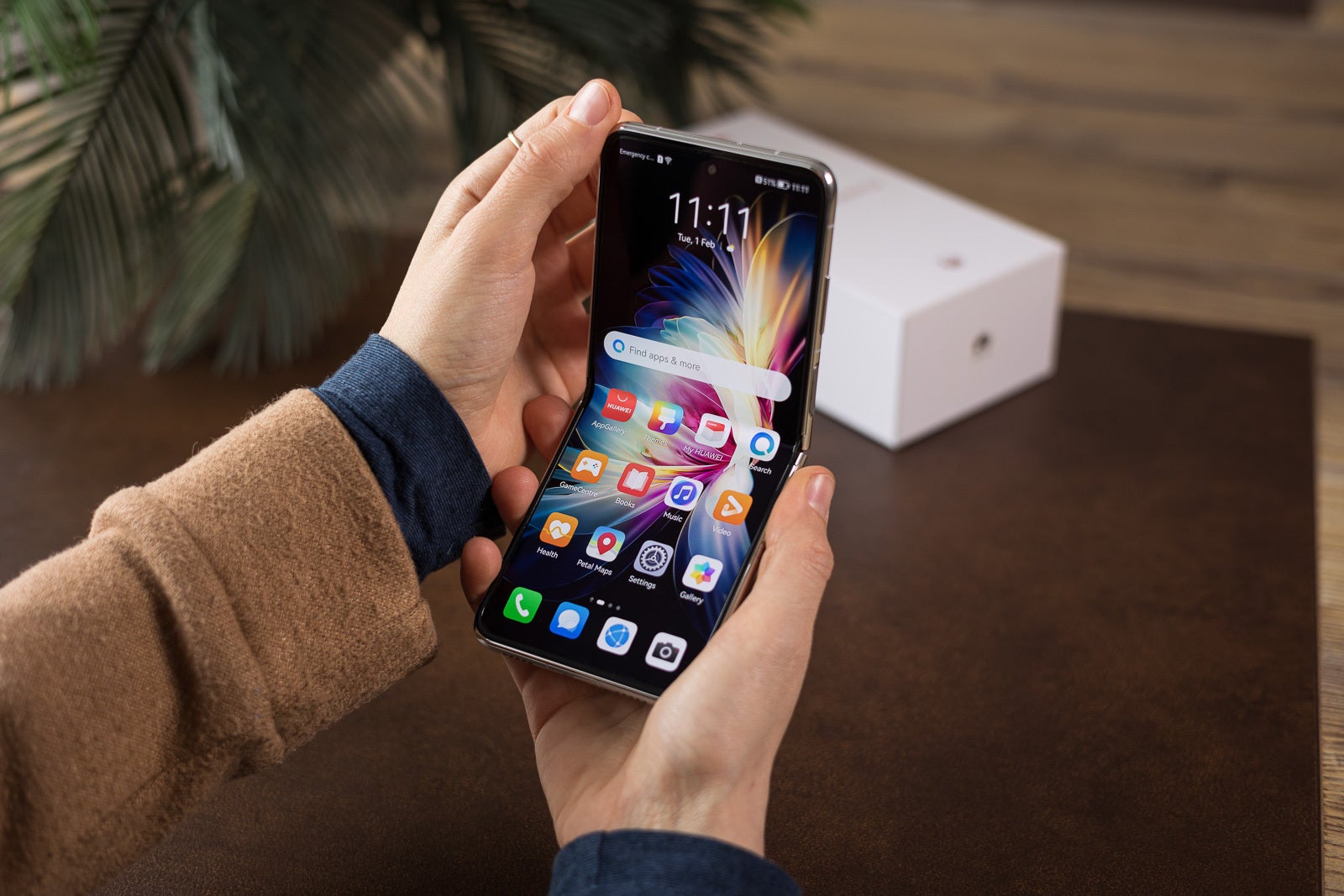 Now, let's talk a bit about the beautiful 6.9-inch flexible OLED panel. It features a 21:9 aspect ratio and therefore, the phone is very comfortable to hold and interact with, both folded and unfolded. Featuring a pixel density of 442 PPI and support for the P3 wide color gamut, the display looks stunning, colors look lively and vivid, and it is also sufficiently bright. And let's not forget the 120Hz dynamic refresh rate and 300Hz touch sampling rate, ensuring the fluidity and smoothness of the viewing experience.
Display measurements and quality
Overall, the Huawei P50 Pocket's display is really good, with good color accuracy. It comes with two modes: Normal, which automatically applies the standard color space (sRGB or P3) which is best suited for the content you are looking at, and Vivid, which, understandably, displays more vivid colors.

Additionally, you get another tweak of the display: you can choose the color temperature yourself. You can make colors appear warmer or cooler, and even drag a point on the color wheel to best suit it to your preferences.
Now, let's talk about the hinge crease, as a smartphone that folds and flips will definitely have one: and it is present here as well. It can be felt when scrolling through websites, but it doesn't bother the viewing experience as much as one might assume. After just five minutes with the phone, I forgot the crease was even there and was reminded of it a tiny bit just when scrolling.
Camera & Audio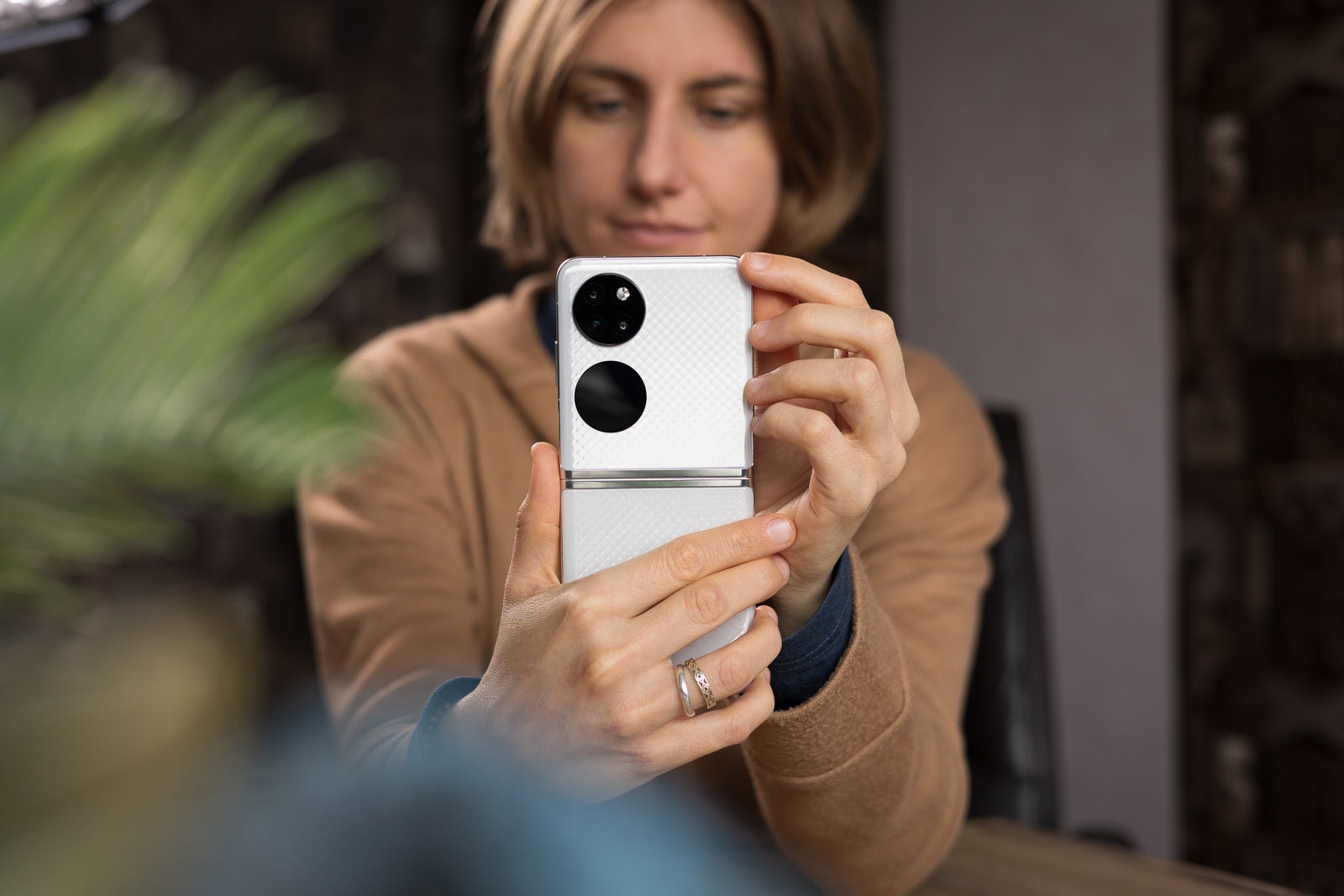 The camera of the P50 Pocket is something Huawei has put a lot of effort in. The True Chroma sensor, available in the P50 series, is present here as well. First, let's see what the camera specs of this phone are: a 40MP True-Chroma camera is the main one, complemented by a 13MP ultra-wide camera, a 32MP ultra spectrum camera, an Ultra Spectrum Illuminator, and an AF laser.
The main camera produces true-to-life photos with no annoying oversharpening or crazy smartphone-like vibrance levels. The images look faithful to whatever you are shooting, with good dynamic range and liveliness to them. The ultra-wide camera maintains the gorgeous colors and clarity of the main camera.
Zooming in, though, changes the colors a bit, making them a little bit duller than real life. However, the quality of the zoomed-in images is still quite good, except for the 10x pictures, which seem to have lost a bit of clarity and detail.
A good thing if you like shooting stuff from up close is that the Huawei P50 Pocket's Ultra Spectrum Camera supports Macro shots. When you get close to a little flower or object, the phone automatically switches to a macro mode for you to take a clear image of your object.
Now, for the night-time samples: the main camera does great in low light conditions, details appear quite well, and the overall image quality is great with little to no noise. The ultra-wide shots appear generally a bit darker than the ones taken with the main camera. One advantage of this folding phone is that you can take a selfie with the main camera, so your night-time selfies will also look clear and detailed:


And if you're a photographer, you will be happy to discover Huawei P50 Pocket's Pro mode, which allows you some more creative control over the images and setting such as ISO and Shutter Speed. Increasing the shutter speed will help you freeze a moving object (such as my parents' young dog who can't help but jump around all the time); however, keep in mind that the photo quality of some of these images drops a bit.
One cool thing you can experiment with is slowing down the shutter speed with Pro mode. In the images shown below, a shutter speed of between 2.4 and 3 seconds was used, and it can produce smeared light:
For these types of images, the phone needs to be really stable, so you may need a tripod. However, the phone can fold in half, so it can stay on a table or flat surface for the duration of the photo, which is an advantage only foldables have.

Additionally, the Huawei P50 Pocket can shoot images with control of the aperture: basically, the feature that allows you to blur your background for your object to stand out (a portrait mode, but not only for people), which is also great for people interested in photography. In our sample images, the Salt Lamp is the object, while the books and the rest of the cupboard are nicely blurred:


For those of you who might not know, aperture controls the depth of field in your photo. Basically, the smaller the aperture number, the more blurred your background will be.
For video, the Huawei P50 Pocket can shoot 4K at 60 fps.
In terms of audio, the Huawei P50 Pocket produced clear and loud sound with its dual speakers, great for podcast listening or enjoying some music. The bass is also quite good, making the music sound full.
Software & Performance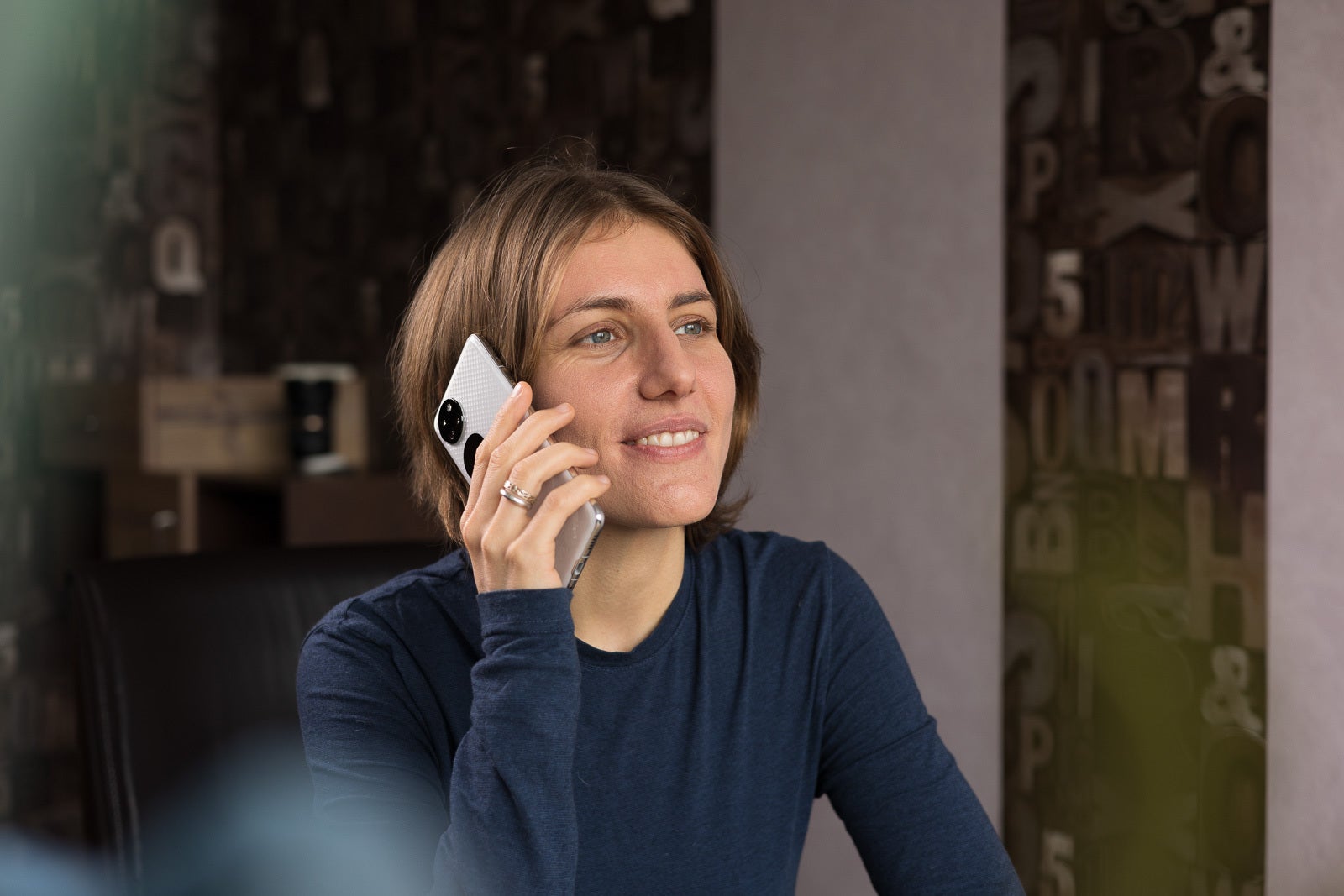 The Huawei P50 Pocket comes with EMUI 12 out of the box. Under the hood, the phone features Qualcomm's Snapdragon 888 (which supports 4G and doesn't have 5G support, unfortunately), 8GB of RAM for hiccup-free multitasking, and 256GB of storage (the Gold variant has 512GB of storage).

EMUI 12 looks clean and bloatware-free, with smart folders for the home screen to keep everything organized. The phone runs fine with no issues, and games run smoothly as well, with no excessive overheating. The phone does get a bit warm during gaming or camera use but nothing major.

However, we cannot ignore the elephant in the room (and a very sad elephant, mind you): the lack of Google Services. Huawei's own app store, the App Gallery, has grown since it started; but mainstream apps cannot be installed from it: you need to download their APKs through the internet, and for some, this may be a hassle.

There are some alternatives for most popular apps such as Google Maps and YouTube, but if you come from a phone that supports Google Services, you may need a bit more time to get used to not having them at hand.

One of the Google apps alternatives is the pre-installed Petal Maps. The app seems quite accurate, but on some of the minor streets, there were differences from the Google Maps version (and from reality): I noticed it mainly at the angles where streets would intersect, and it doesn't look confusing, but depending on where you're going and how accurate you want the information to be, you may need to have a healthy amount of distrust here. It will get you to the destination, but you have to keep your eyes open and drive relatively slowly to not miss your turn.
We certainly do hope Huawei and Google will be able to work together again in the future.
Battery life
Now, let's talk a bit about the battery of this beautiful clamshell foldable. The Huawei P50 Pocket has a 4,000mAh battery and it ships with a 40W Huawei SuperCharge charger.
Although the phone doesn't support wireless charging, wired charging on the P50 Pocket is indeed quite fast. It took just half an hour for it to jump from 26% to 88%. You can rest assured that a quick top-up of the battery will deliver quite good results for when you're in a hurry.
In terms of battery life, understandably the phone drains more battery when shooting photos or videos, but otherwise, battery life feels pretty stable. You could probably go a day (or even more) on a single charge (with light to moderate usage).