Xiaomi Redmi Note 7 Review
18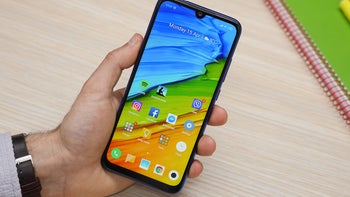 There is one main reason why Chinese brand Xiaomi has skyrocketed to success and millions of people are buying its phones: the price. Xiaomi phones are dirt cheap devices for what they offer and today we have the new
Xiaomi Redmi Note 7
that costs less than $200 yet features a premium design, a powerful Snapdragon 660 processor, a 48-megapixel main camera and plentiful storage.
On the surface, this seems like the perfect phone for those who don't want to spend a fortune. I have lived with the Redmi Note 7 in the past week and it is mostly the great phone that you think it is, but there is one big drawback that we need to talk about that prevents me from recommending this, and any other Xiaomi phone right now.
Design
Premium feel at an affordable price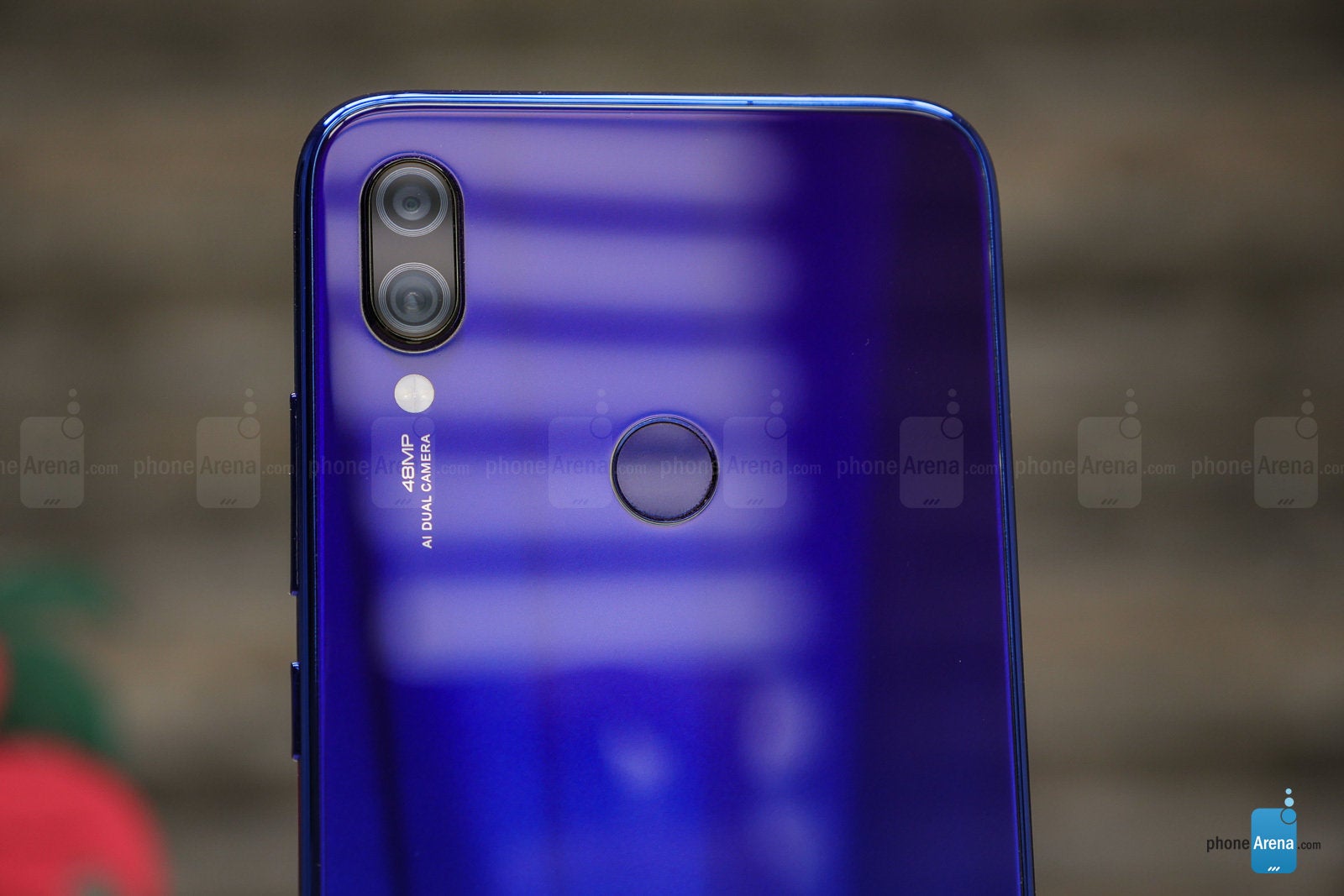 The Redmi Note 7 has no less an appeal than much more expensive devices: it's made of glass with a metal frame. It is very solidly put together and it comes in three beautiful colors, a gorgeous red one, the blue one that we have up for review and a classic black version.
You have a power button and a volume rocker on the right side and they feel very nice, with a good amount of travel, while on the bottom you have a USB-C port and a speaker. You also have the good old headphone jack at the top, and right next to it, an infra-red blaster so that you can use your phone as a remote control for your TV set or air conditioner.
Screen
Big and good-looking LCD display with slight issues
The screen is a 6.3-inch LCD one with a teardrop notch at the top and a slightly bigger chin than on most top-end flagships. The resolution is 1080p Full HD which means everything looks perfectly sharp and the screen overall has pleasing colors.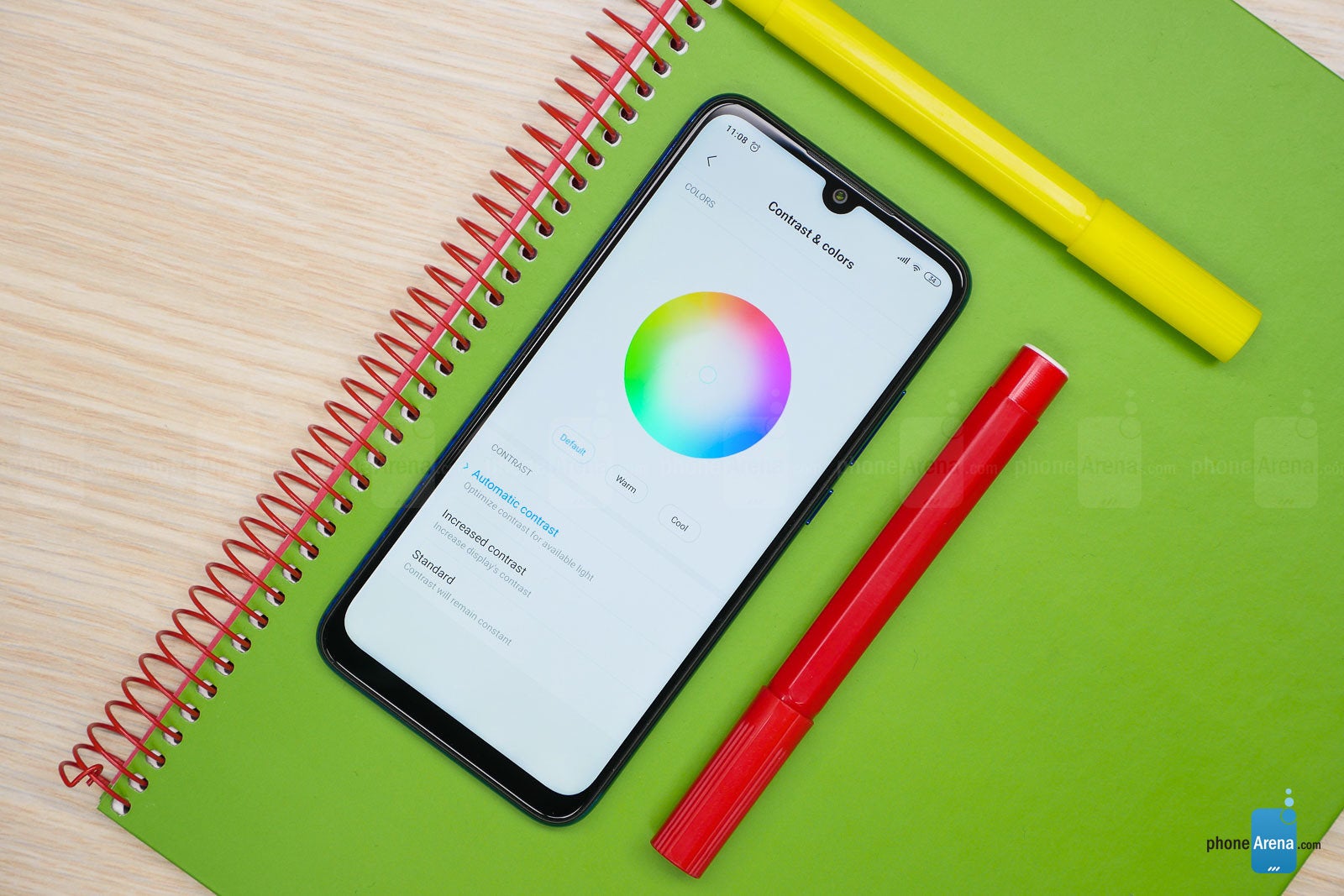 There are a few slight imperfections that only a trained eye would notice: there is light bleed at the top and bottom parts of the screen, so you don't get perfectly even brightness, and then, it's not an AMOLED screen so you don't quite get the perfect deep blacks and the higher contrast. Unless you really care about display quality, you might not even notice those minor issues.
Display measurements and quality
Processor and Storage
Powerful throughout
Under the hood, the Redmi Note 7 is powered by the Snapdragon 660 processor, coupled with 4GB RAM. This proves to be a nimble combination and the phone runs at a cheerfully snappy speed.
You also get 64 gigs of on board storage, double that of most phones in this price range, and you also have a microSD card slot for expandable storage.
MIUI and Notifications
One big problem!
And with this in mind, it's time to take a look at the one and probably only huge downside of owning and using this phone. The problem is called MIUI and this is the name of Xiaomi's custom Android interface. It's not the prettiest thing around, but that's whatever, the one place where it fails catastrophically is notifications. This phone will not deliver half of my notifications on my lockscreen AT ALL and there is no way to fix this. This has been an issue that's been going on for years and it affects many phones by the brand, from the cheapest to the most expensive ones, and Xiaomi just seems to turn a blind eye to the countless complaints. For example, Facebook Messenger delivers notifications just fine. Instagram messages, however, do not appear at all on your lockscreen. Gmail emails seem to appear fine, but Google Calendar notifications either make it with a huge delay or never at all. You NEVER know which notification will pass through, you have to manually unlock the phone, swipe the notification dropdown and this is the only way you can find out.
Speaking about notifications, let's mention the other important drawback on the Redmi Note 7. The pathetic, tiny, almost impossible to see notification LED light. It's there: on the bottom of the phone, but it is so tiny and weak, you basically cannot see it at all. And it only supports one color: white. If you can live with these two limitations, chances are you will be perfectly happy with the Redmi Note 7, but I know I can't.
Camera
Surprisingly good for the price
Next up, the camera. You have a 48-megapixel main camera that does a very decent job both during the day and at night. There are no huge problems with these photos: they look mostly good. If you compare these pictures to photos from more expensive phones, you would notice that colors on the Redmi Note 7 appear a bit on the dull side and the exposure is a bit dimmer, plus you don't quite have the same amount of detail, but really, the differences are not huge by any means.
At night, we recommend trying out the Night mode which takes just an extra second, but captures a lot more detail and brings out the needed light that's often missing in such conditions.
Take a look at a few sample photos below:
In terms of video, you get a maximum resolution of 1080p at either 30 or 60 frames per second, and you also have Xiaomi's full of different tweaks and options camera app that does a very decent job too. However, video recording quality is not great. The biggest issue is that the phone has trouble just keeping the focus locked (it constantly jumps for no reason whasoever), something that is very annoying and can ruin your videos. You also don't quite get great detail and with sound recording you get weird side noises for no apparent reason. Take a look at the sample video below:
Battery Life
Finally, battery life. You have a big, 4,000mAh battery on board which performs better than the majority of much more expensive flagship phones out there, and unless you really don't put your phone away, you will probably get an average battery life of two days.
Xiaomi provides a bunch of useful stats the moment you plug your phone to charge. For example, you can see exactly how much time has passed since you last charged your phone and in our case, we were averaging around 40 hours on a single charge.
You also get a Quick Charge 4.0 fast charger in the box too which is a nice extra.
Call Quality and Audio Quality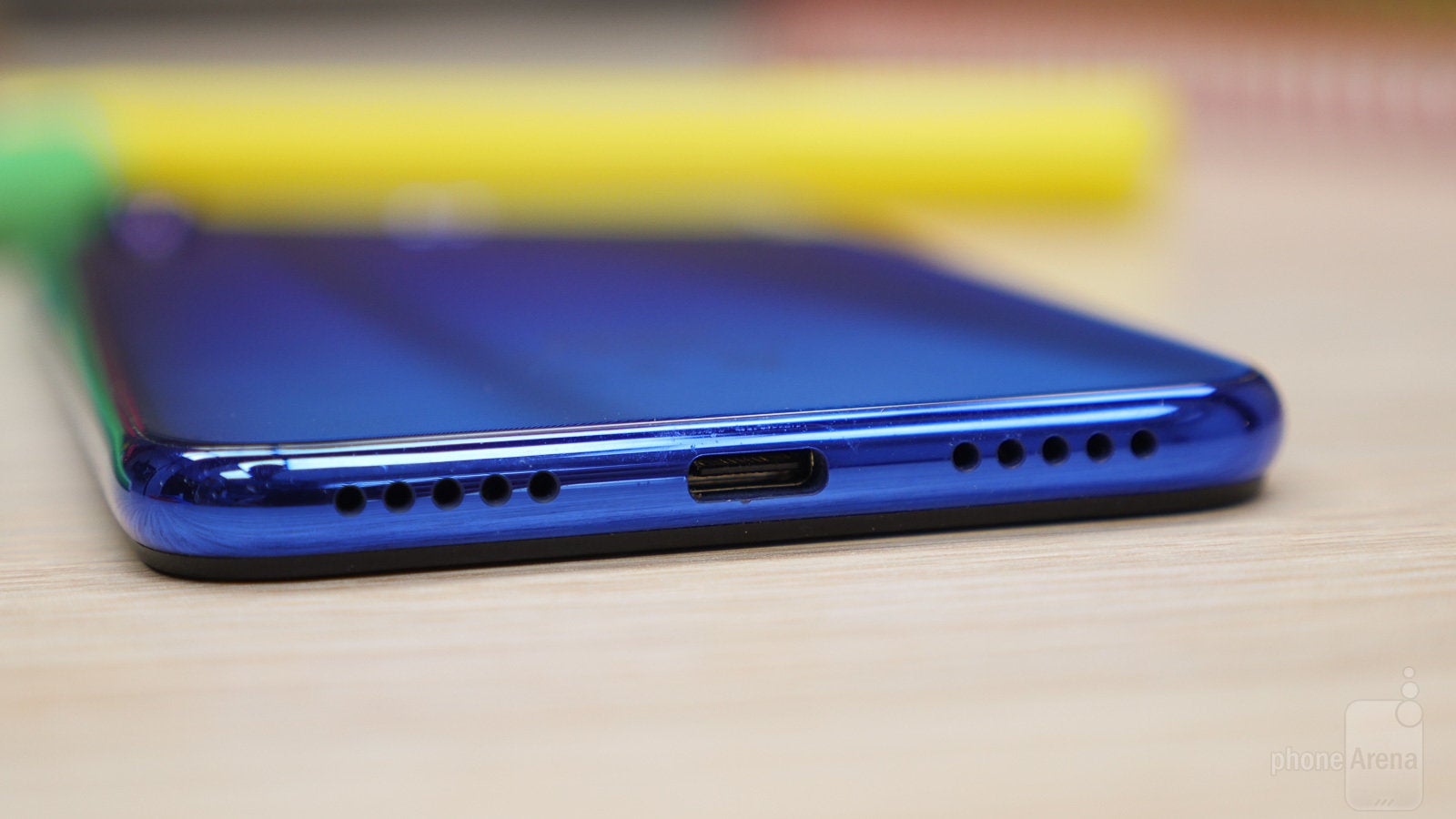 Voice quality is also quite good, but still not quite as clear as you get on other phones, plus if you are spoiled with voice over LTE, you don't have that extra here. Calls are handled by a big in-call speaker right above the front camera and while it's not the loudest around, there is software boost for bigger volume that does a good job.
You also get a single bottom firing loudspeaker that is neither the best, nor the worst, it lacks the depth you get on more expensive phones these days and it sounds a bit tinny, but it still gets quite loud and it definitely meets and exceeds the expectations for an affordable phone speaker.
Conclusion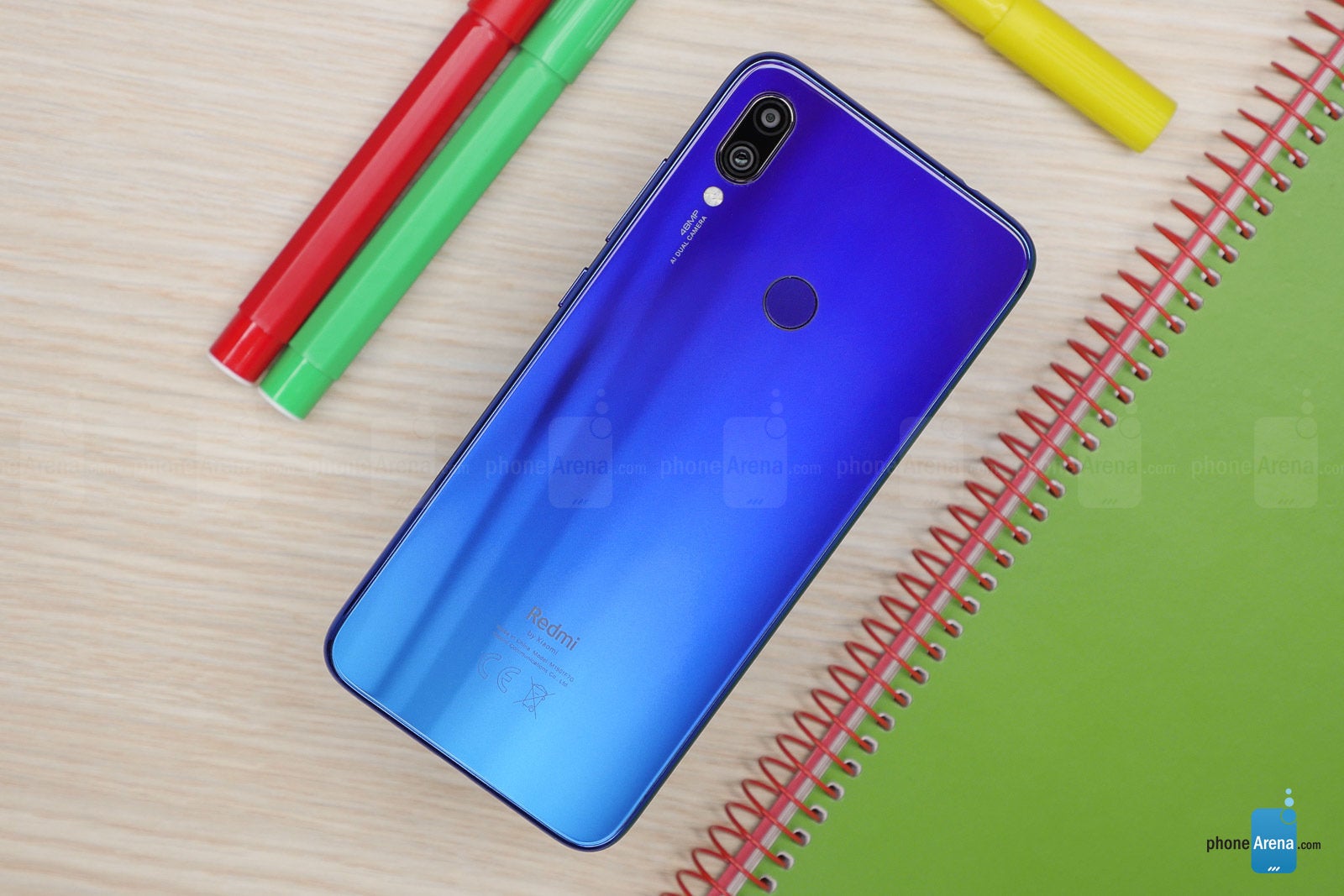 Okay, it's time to draw the proverbial line in the sand. The
Redmi Note 7
costs less than $200 and at this price there is little competition if you just compare the specs sheet. You get a powerful processor, an impressive camera for the price and a really solid battery life.
The big downside here is called MIUI we don't even take issue with its looks, but more so with the broken notifications that are a dealbreaker. Despite everything great going on with it, we can't recommend the Redmi Note 7 for this one reason. If you don't mind unlocking your phone and swiping that notification shade every single time to check your notifications, chances are that the Redmi Note 7 will not disappoint.