Seidio Tetra for Apple iPhone 6 Plus Review
7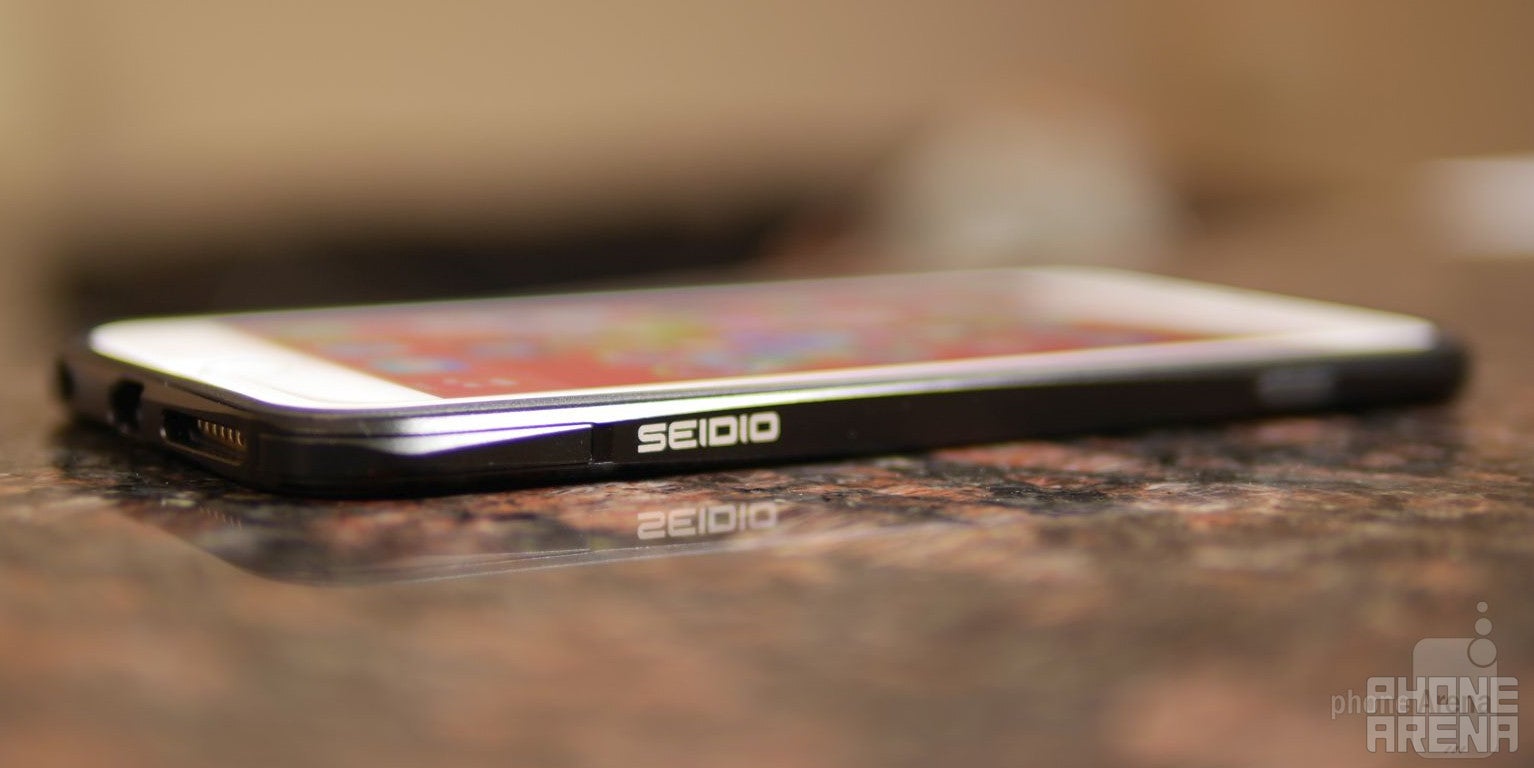 Apple's bumper cases are memorable, because unlike normal cases, these bumpers are meant to cover the sides of the iPhone – as opposed to offering complete coverage that extends to the rear. Well, Seidio's take is an intriguing one, mainly due to the fact that it's comprised out of sturdier materials that makes those plastic bumpers seem, you know, cheap.
Talk about minimal protection! The Seidio Tetra, much like the bumper cases, wraps tightly around the sides of the iPhone 6 Plus. For the most part, the Seidio Tetra is comprised out of flexible TPU, which is further accented by the precision CNC-machined aluminum bezel. That by itself gives this bumper case of sorts more substance than those other plastic ones out there.
Indeed, there's an aggressive edge to the Seidio Tetra's design, since it's geometrically shaped to safeguard the corners of the phone. At the same time, the bumper case raises the camera lens away from flat surfaces, as well as the screen, so they're not prone to being scratched. Installing the Seidio Tetra is a breeze too, as a simple latch mechanism on one of its corners allows us to quickly release and insert the iPhone 6 Plus.
We know what you're thinking, its
$34.95 price is undeniably tough to swallow
. The cost alone can snag us some sort of protective case, one that actually envelops the entire phone to prevent it from being damaged from drops. With this, it's obviously susceptible to damage if it's dropped at a certain angle – more so when the back and front of the iPhone 6 Plus are exposed. There's just a higher potential of something coming into contact with the surfaces. At the end of the day, the Seidio Tetra is more of a stylish accent for the iPhone 6 Plus. It's not really meant to do a whole lot of protecting, but rather, it's more out to complement the phone's already existing premium aesthetics.
Apple iPhone 6 Plus cases
Recommended Stories