Otterbox Defender Series Case for Apple iPhone 6 Plus Review
7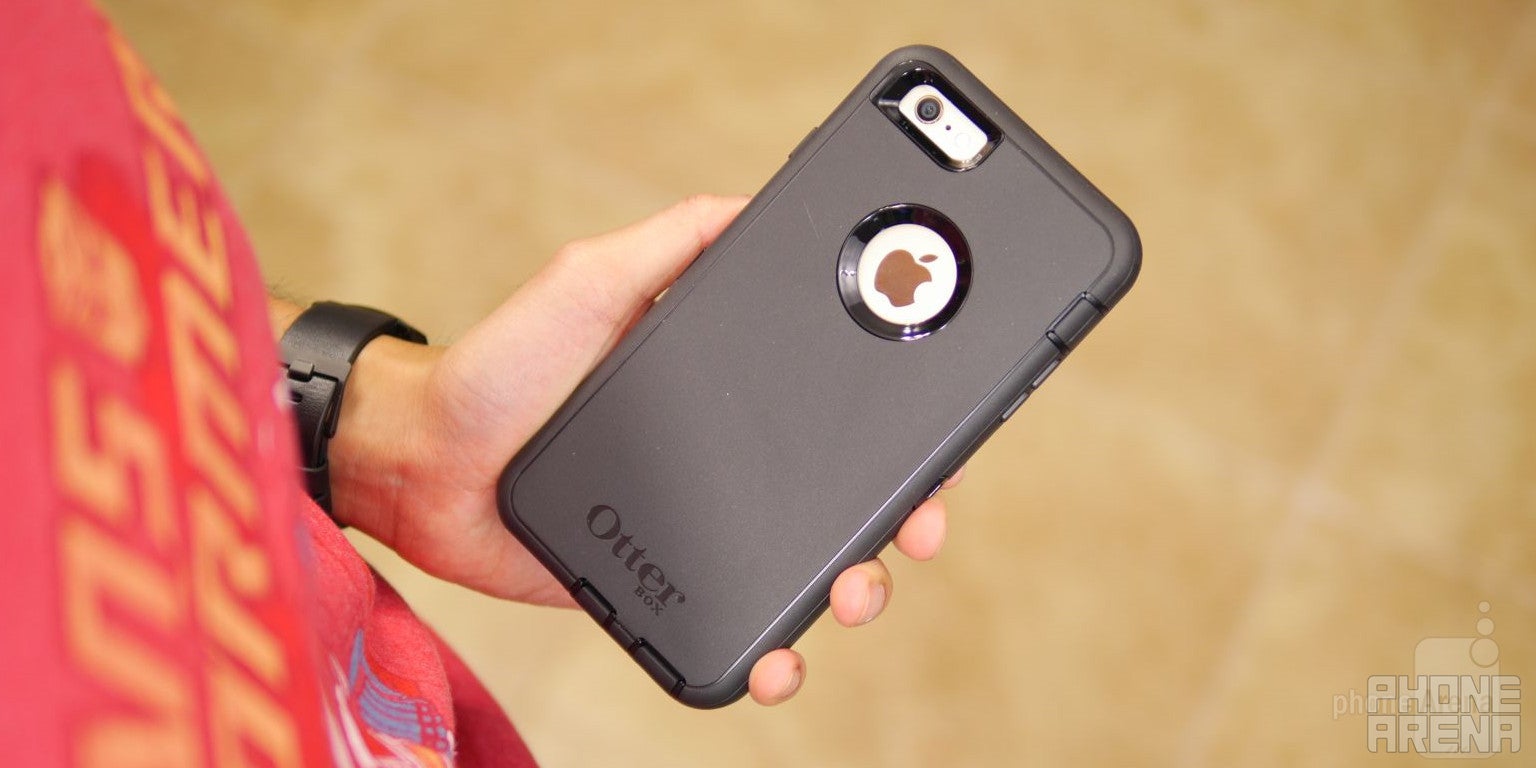 Being the biggest iPhone to date, the iPhone 6 Plus is more susceptible to damage, especially in the instance when it's accidentally dropped from a height. Metal coming into contact with the hard pavement is tough to envision, but we certainly know the gut-wrenching feeling that comes after if something catastrophic like that indeed happens. Otterbox's Defender Series has a reputation of being an impervious thing, one that's built like a tank – so it's fitting for us to see how it handles the iPhone 6 Plus.
Not surprisingly, the Otterbox Defender Series Case for the iPhone 6 Plus follows in the same tradition that many are familiar with at this point. It's undoubtedly not trying to win style points with its straightforward, militaristic design. However, the company now allows buyers to customize the color scheme of the case – where a total of 25 combinations can be made. Naturally, the Defender Series Case adds a considerable amount of girth to the phone. Gone is the svelte profile of the iPhone 6 Plus, replaced instead with a substantially thicker chassis.
The immense size of the case, of course, provides it with substantially more protection than other cases. Everything about the phone is protected from the elements, including the screen because there's a built-in screen protector that covers the display – as well as a thin protective membrane that shields the Touch ID sensor to permit us to continue using it. As for the rest of the case, there's a tough polycarbonate plastic shell that covers the entire phone, while a rubbery outer synthetic slipcover wraps around everything to absorb shocks due to drops. And finally, it comes included with a belt clip holster that swivels too!
Where it sports a generic and bland design, the Otterbox Defender Series Case for the iPhone 6 Plus makes it up with is renowned protection – one that protects the prized phone from the most serious of drops. From a height of 4 feet, the phone is safely guarded against the impact onto concrete. Even though the case exhibits and absorbs most of the bumps, bruises, and scratches, the phone itself is intact and blemish free.
Having that reputation of being a supremely solid case, its
$69.90 cost isn't too surprising
for those familiar with Otterbox's legendary protection. Indeed, it's an expensive price to dish out for something that doesn't look all that appealing, but its main intent is to guard the phone from damage – giving owners peace of mind that it'll be protected just fine. Yes, that's exactly what it does in the end.
Recommended Stories