X-Doria Dash Folio One for Apple iPhone 6 Plus Review
1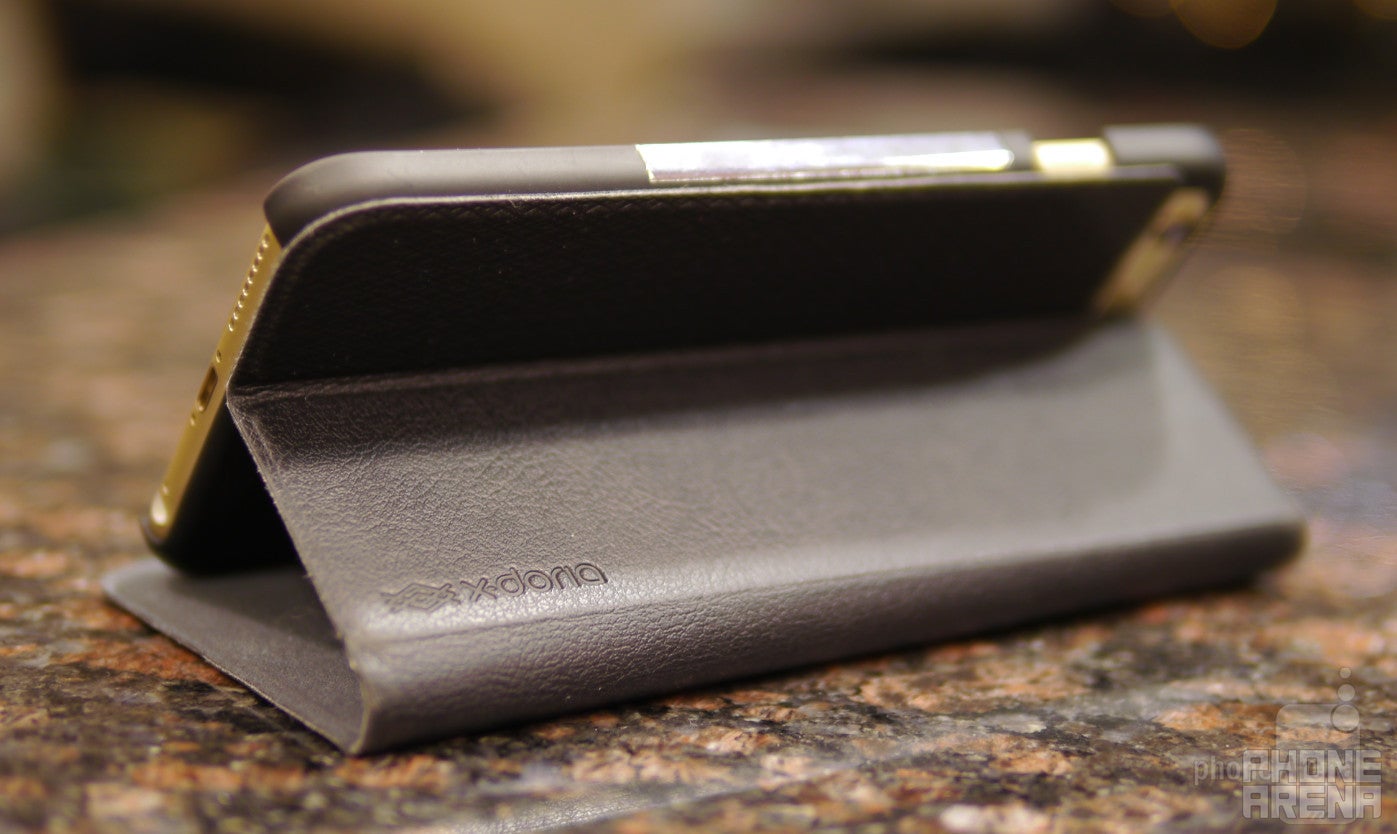 Over the last few months, we've checked out several cases for the iPhone 6 Plus, but we keep on gravitating towards one particular one – the X-Doria Dash Folio One. While protection is something we all look for in any case, the X-Doria Dash Folio One blends a couple of useful features into its package that keeps on making it one of our favorite cases for the phone at the moment.
Out of everything, the duality of it functioning as a wallet case, in addition to a subtle protective one, really helps to eliminate the need of carrying two things on a weekend night. Visually, the case might not have as much of a profound stylish look to it, but its faux-leather material gives it a sophisticated look to match the iPhone 6 Plus' design. Best of all, there's a magnetic connection built into the case that allows the front cover to be completely shut – while allowing for a svelte fit in our pocket.
It's not bulky or obese in size, which is comforting to say the least, especially when you just want to travel light. Held in place by a tight fitting polycarbonate cradle, the inner side of the front cover is lined with this soft felt-like material that protects the screen of the iPhone 6 Plus. There's also a small slit on there that accommodates up to two, and sometimes three cards, to make it double as a wallet. Yeah, it doesn't entirely eliminate our usual wallet, but for those occasions when you're going out on the weekend and don't want to be bothered with carrying a lot of stuff, it definitely serves its purpose.
Lastly, the X-Doria Dash Folio One also doubles as a stand as well, which is achieved by flipping over the case accordingly so that it's propped up in landscape. Of course, it's useful when we simply want to watch something without having to hold the phone in our hand. In terms of protection, it's not something that'll endure serious drops, but for the minor ones, it suffices enough. For the $14.99 cost, we can't complain because it's cheap and offers us a few inviting features that go a little beyond the traditional protective case.
Recommended Stories