Samsung Galaxy Express 2 Preview
15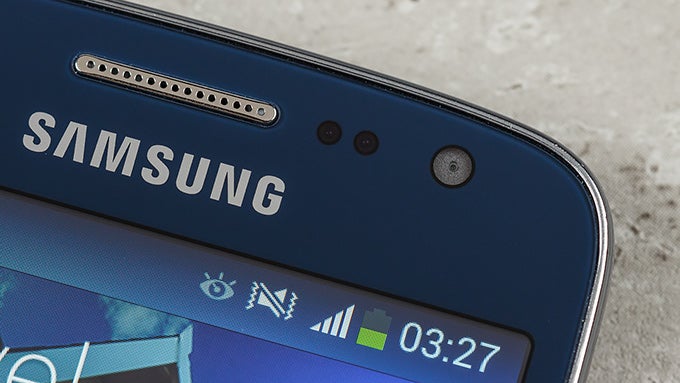 Introduction
At first, the
Samsung Galaxy Express 2
looks like a myriad of Android smartphones by Samsung that you can barely tell apart. A typical plastic device with that signature me-too Samsung look, it aims to offer good value for the money with a relatively modern version of Android, 4.2 Jelly Bean, a 4.5-inch screen, and a dual-core processor.
Coming with the feature-packed Samsung TouchWiz user interface, a 5-megapixel camera capable of recording 720p videos and expandable storage, it checks all our bases for an affordable phone. Is it all as good as it looks on paper, though, or are there some other hidden quirks that you should know about? Let's find out.
Design
The Galaxy Express 2 is a device of reasonable size and a solid build, but it's made out of plastic and its design is not very original.
Overall, the second generation Galaxy Express is a device of reasonable size, heft and thickness. With its healthy-sized 4.5-inch display, it is not too small, nor too large, and easily fits in a pocket. It's definitely on the chubby side, though, measuring 9.8mm (0.39") thick. While that's not a dealbreaker for us, it's a thing to consider, and we do wish the handset was at least just a bit thinner.
The Galaxy Express 2 features the typical Samsung style that the company first debuted with the
Galaxy S III
back in 2012. In case you are wondering what we mean by saying 'typical', we're referring to the glossy plastic body, pebble-like form with curved edges, silver plastic sidings made to look like aluminum, and the single large home key encircled with two capacitive buttons. On the left side of the phone is a volume rocker, and on the right is the lock key.
Overall, the Galaxy Express 2 leaves an impression of a solidly built phone. It's practical and nicely put together, but nothing more.
Display
The Express 2 has a reasonably sized 4.5" display with decent sharpness.
The Galaxy Express 2 features a 4.5-inch IPS LCD display with a resolution of 540 x 960 pixels. We'll abstain from passing a judgment about the screen quality since we have a non-final unit, but our initial feelings are that this is a better than average display with very vivid, rich color that does not look washed out. The screen is also fairly sharp for its class at 245ppi, so you'll hardly see any pixelization except when reading tiny text.

One thing that Samsung annoyingly omitted in the Express 2 is a light sensor. What this means is that the screen cannot automatically adjust its brightness, so you'd need to manually set it lower or higher depending on the conditions.