Motorola One Action Review: a phone with an action camera
3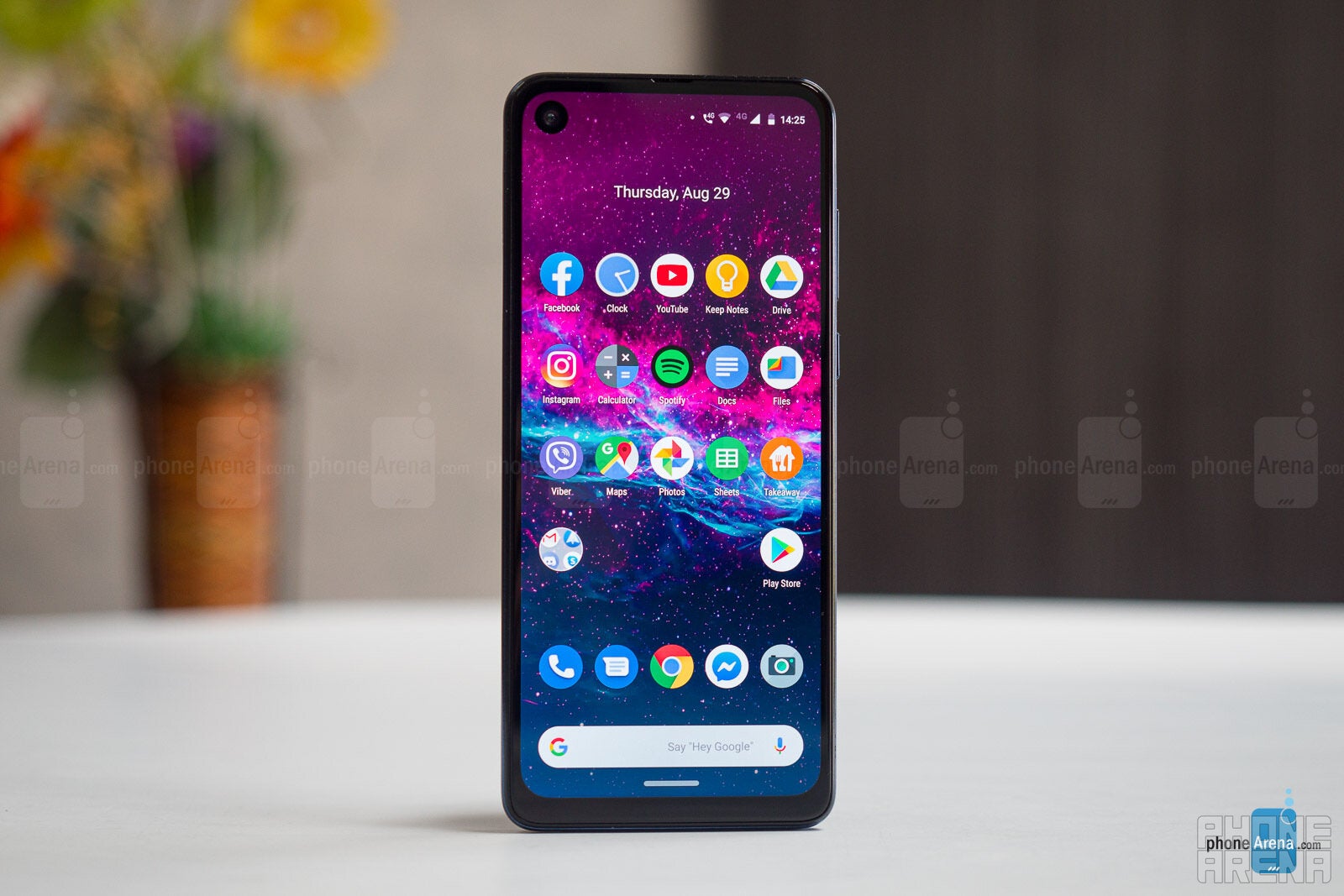 Ultra wide-angle cameras have seen a lot of success among the sports-oriented crowd for some years now. The high field of view has been made commercially popular by GoPro and picked up by a ton of sporty people because it's just so convenient — you can capture a ton of the action within a dynamic scene without worrying about aiming the camera too much.
In 2019, the ultra wide-angle lens fad has come to the smartphone as well. Tons of flagships have one and more will include it by the end of the year. But — let's be real — you can't really use these phones as action cameras… they are slippery and heavy due to their metal-and-glass constructions, they are hard to hold while trying to record and participate in an activity, and they are a really, really expensive item to just drop.
In comes the Motorola One Action — an affordable midranger that has a 117-degree action camera ready to capture your high-octane activities. It makes the process easy with a few clever tricks. But does it deliver? Let's take a deep dive!
| Contents | Main takeaways |
| --- | --- |
| Design | It's easy to handle since it's light and narrow, which makes it perfect for the job of a phone + action camera mix. Still, it feels a bit cheap and its weak ingress protection means you can't take it surfing. |
| Display | So blueish it looks colder than a December in Alaska; as accurate as a color-blind stormtrooper. |
| Camera | It absolutely fulfills the promise of being an action camera. In fact, the Motorola One Action can be "an action camera that also happens to be a smartphone". Well, it does have a couple of drawbacks. |
| Performance | Gets the job done but don't expect too much of this bad boy (*slaps roof*). |
| Conclusion | A great budget phone that will also help you record really cool videos, especially if they are activity-oriented. Can be bought as a backup action camera or backup smartphone to document your crazy vacation. |
Design and build
Everything about the Motorola One Action serves the purpose of being an action camera-equipped smartphone and that includes the design and choice of materials. The handset is built with plastic, yet finished with a glossy polish so it looks like it's made of metal and glass, yet it's light, grippy, and easy to hold. This is further compounded by the handset's narrow shape. Don't be scared by the 6.3-inch diagonal of the screen — it's got an aspect ratio of 21:9, which means that the phone is tall and slender, easy to wrap in a one-handed grip.
Of course, the materials also translate into a less premium feeling to the touch. If you are used to the cool sensation of an aluminum frame, you will instantly recognize the Motorola One Action as being a cheaper phone. We are also a bit disappointed by its ingress protection — it has IPX2 rating, which means accidental splashes of liquid are OK, but better keep it away from jets of water or any type of submerging. That's not ideal for a phone that has "Action" in its name.
Granted, if you slap a special armor / water-proof case on this phone, you won't really care for the plastic feel or the lack of ingress protection. Our advice is that anyone who intends to use this in high-activity situations should look around for such a case.
Display
The Motorola One Action's 6.3-inch screen is an LCD panel with a resolution of 1080 x 2520. That makes for a very sharp pixel density of 435 ppi, which is where the positives end. Our unit has very evident backlight bleed spots, which popped out at our OLED-spoiled eyes. It's also extremely cold, with a very noticeable bluish tint and color calibration that's off in every one of the three available profiles.
In the context of a budget phone — we can look past this and just ask "Does the display do its job?". To that, the answer is "Yes". It may not look extremely pretty, but it still gets it done. It can even get bright enough to be visible under the shine of the August sun, so we can't grumble too much.
Display measurements and quality
Camera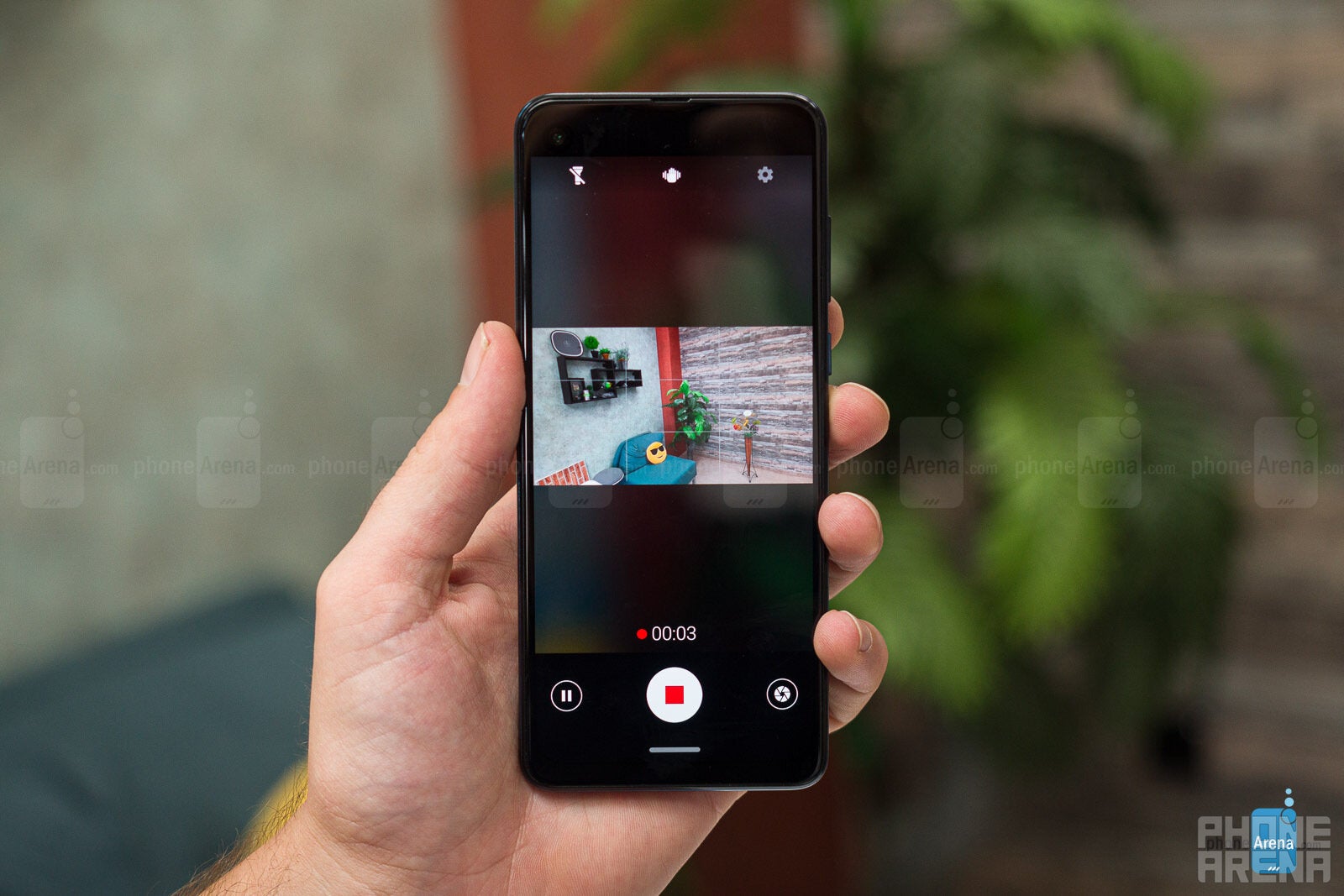 The focal point of this phone is its 16 MP action camera — a 117-degree, ultra wide-angle camera with superb stabilization, which allows you to take action shots with ease. To top it off, Motorola really thought ahead and mounted the camera sensor horizontally. What this means is that you don't need to rotate the smartphone in landscape in order to shoot 16:9 videos. This is a great design decision and really helps you record 16:9 clips by comfortably holding the narrow phone with just one hand. Just check out this clip: skateboarding with a dog leash in one hand and the phone in the other and I still managed to not drop the phone!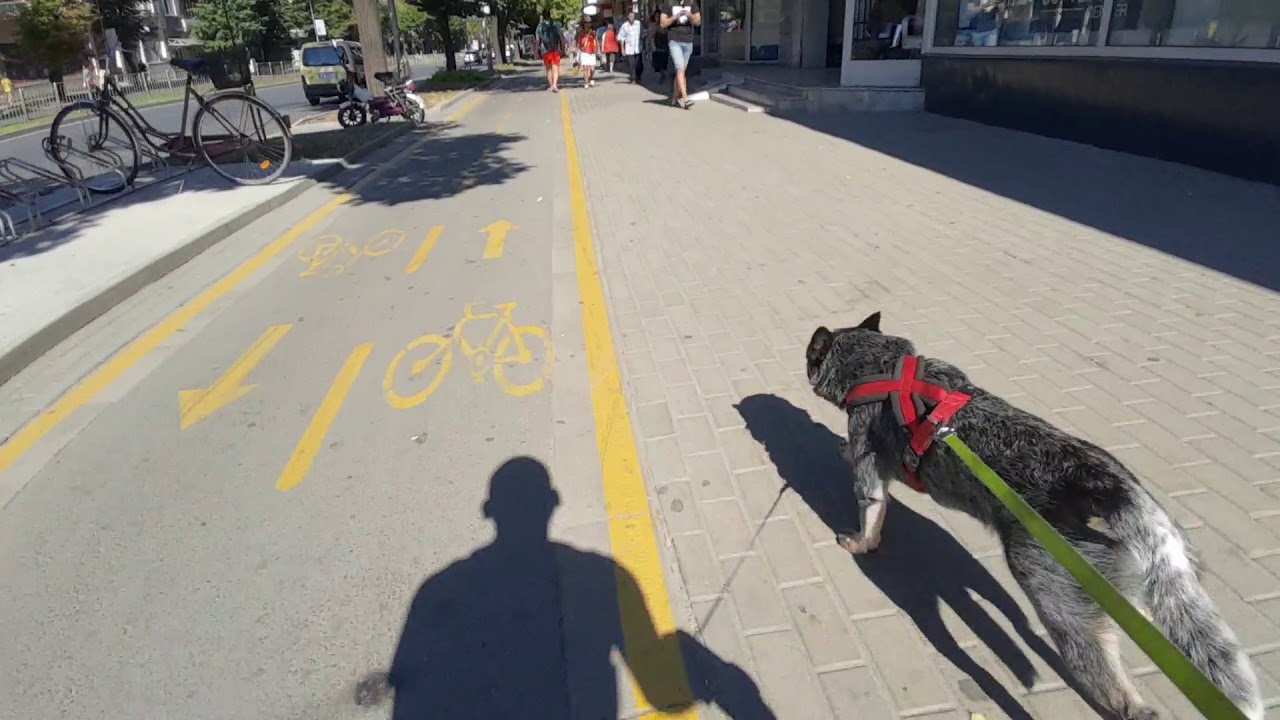 The video quality of the action camera is surprisingly good.The colors are on point, the stabilization is pretty solid, and the dynamic range and auto exposure are stellar! Just review the video above again and notice how the shadows of the trees contrast with the sunlit areas, yet nothing is burnt out or darkened to blackness. This is, no joke, a great device to get if you are looking for a budget action camera. The fact that it's an Android phone can be treated as a bonus.
Still, you will notice that details are very soft and there are plenty of artifacts in the clip — no doubt a result of the heavy stabilization that needed to be applied in the situation. Here's a more chill clip, where details turned out sharper and the overall picture is noticeably better: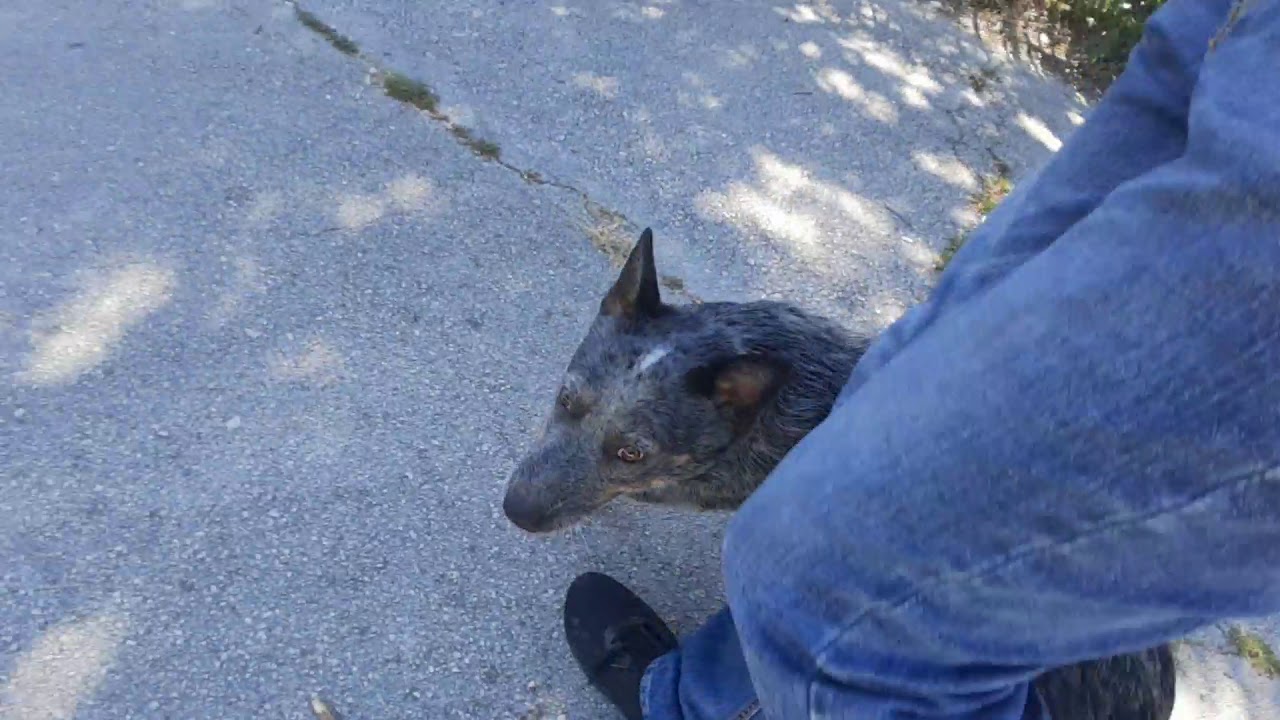 There are some drawbacks. For one, as I mentioned, the Motorola One Action is designed to be held in portrait with one hand when taking a clip with the action camera. This is all well and good when holding the phone, but most mounts, tripods, and selfie sticks you find out there are designed to hold the phone in landscape. This means that if you want to mount it to something, you will need to get really creative.
There's also no option to use the ultra wide-angle camera to take pictures with. Admittedly, that's a niche feature to complain about, but hey — the camera is there, why not allow us to take stills with it? There's kind of a way around that — you can start recording a clip and then use the shutter button to take pictures while the recording is going. This, however, results in some low-quality photos.
Last but not least, the action cam is only capable of taking full HD (1920 x 1080) videos in either 30 FPS or 60 FPS. No 4K here, which is still not a huge pain for a budget device, but worth noting.
OK, so the action camera is great. What about the regular cameras?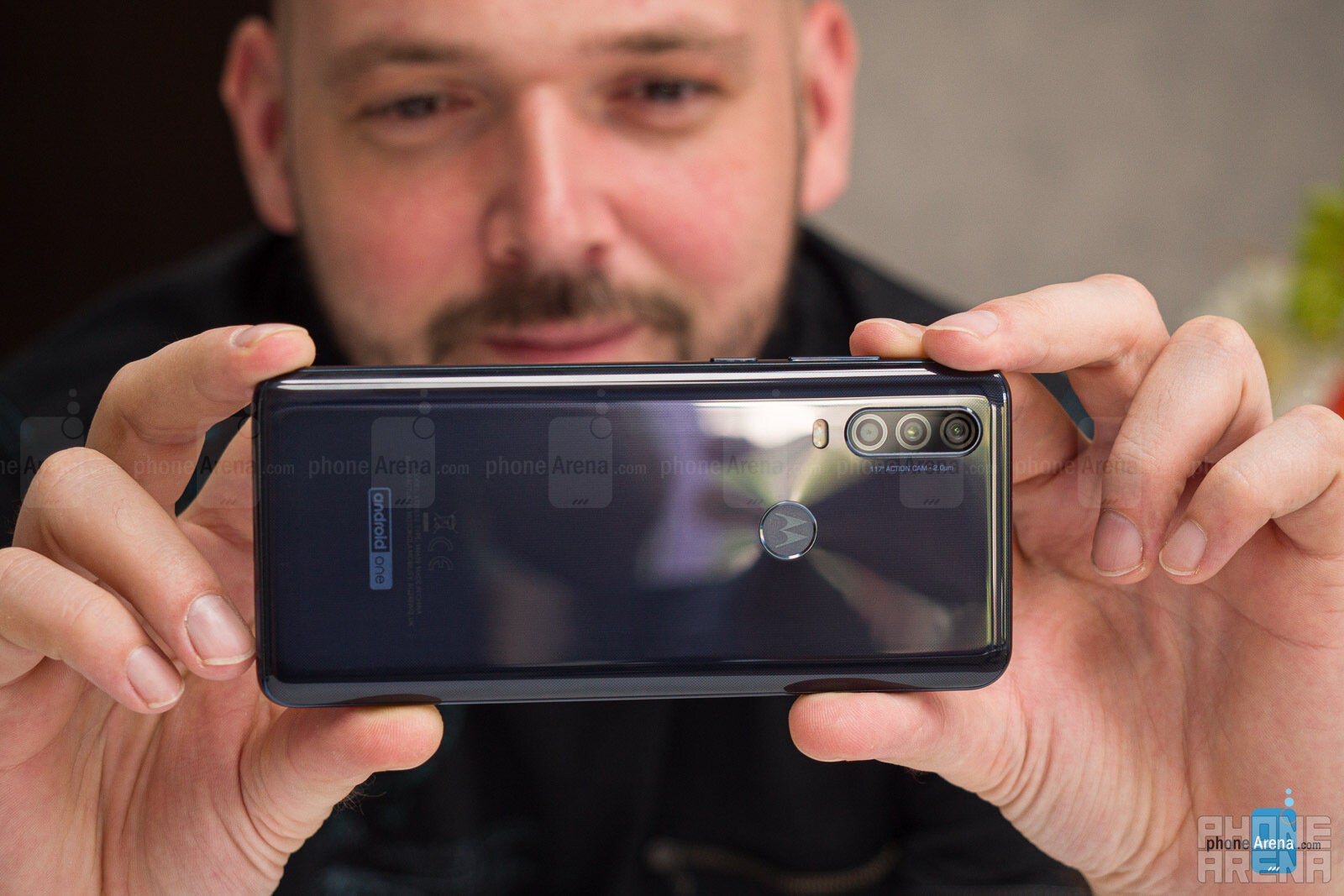 The main sensor on the Motorola One Action has a resolution of 12 MP and is capable of taking some pretty good photos. When there's plenty of light, we get sharp and defined details and pretty accurate colors. However, its dynamic range is not very wide — sometimes, even if the HDR kicks in, highlights are easily overblown and shadows are quick to fade to black. That's something to keep in mind whenever taking a photo on a bright, sunny day — playing with the exposure setting before pressing the shutter button can help you tame some of the highlights and take a good picture. If you do have some clouds in the sky, however, the Motorola One Action can take some pretty good shots! Check these out:
At night, you get large blobs of noise and any light source becomes an overblown bloom machine, so don't expect miracles.


The good news is that the main camera can record 4K video. The results are similar to its pictures — good detail, accurate colors, but narrow dynamics. All in all, it's an OK camera, well suited to battle others in the price range.

There are some extra modes you can have fun with. The One Action does have a depth-detecting camera, which is there to help for Portrait Mode photos. They are pretty convincing with edge detection that is often accurate.
Hardware and performance
The Motorola One Action is powered by a Samsung Exynos 9609 processor — an octa-core chip that can hit 2.2 GHz speeds. It's manufactured on a 10 nm process, which makes it quite power-efficient.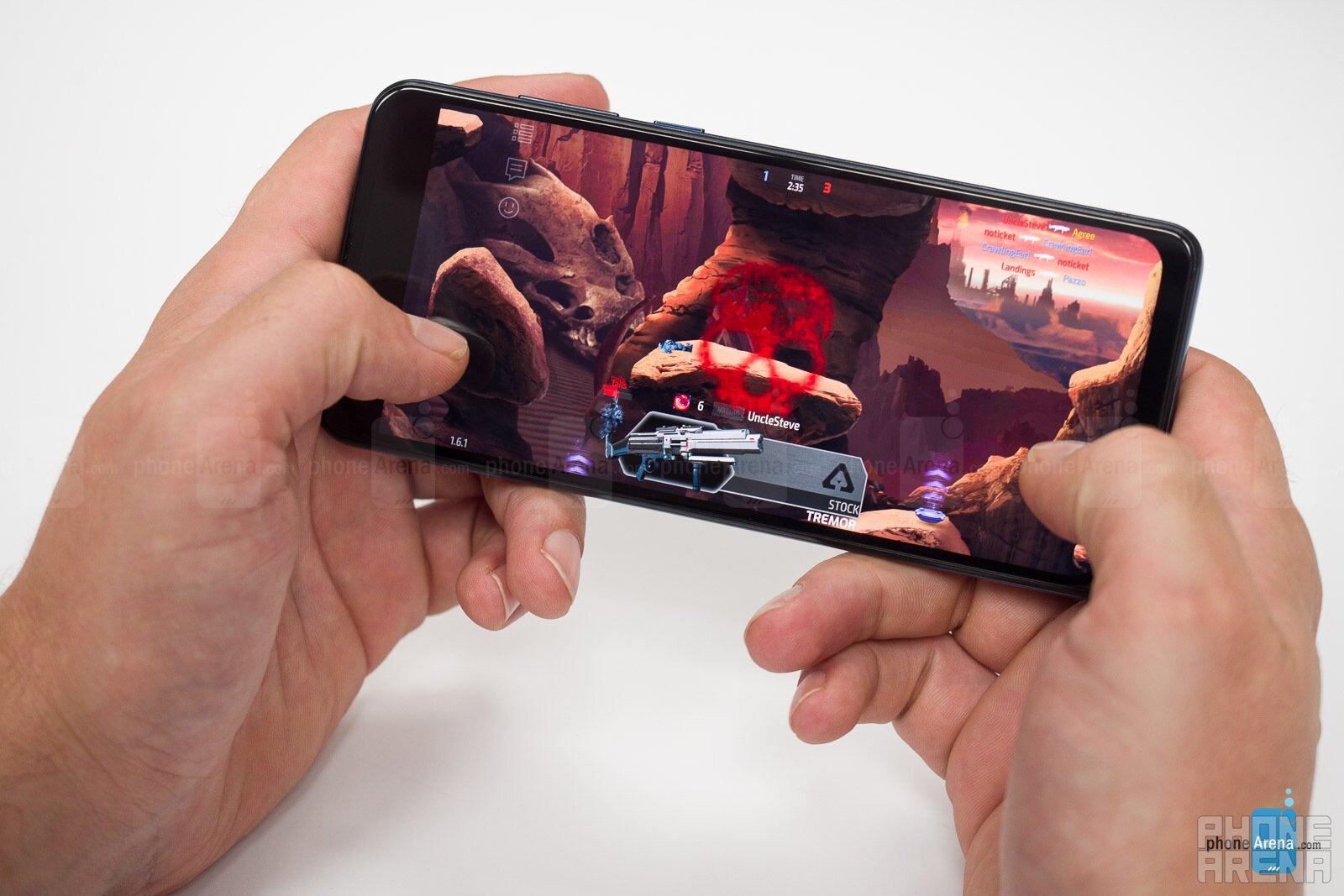 In terms of performance, we have the typical midranger woes — it's not incredibly fast to load apps, and some animations are chopped up on the frameloss block. There's a slight input lag when touching the display, which will irk those that have been spoiled by a flagship phone. However, the phone runs solid and you can even play some games on it. We tried some modern titles like Archero, Shadow Fight 3, and Armajet and we had no frustrating lags or issues. Then, we tried something heavier — Shadowgun Legends — and it ran OK, with some occasional stutters. Still playable, though.
The One Action comes with a pretty generous storage — you've got 128 GB to store all of your action camera clips. If that's not enough, you've got a microSD card slot that can accept cards of up to 512 GB on top.
Last but not least, there's a 3,500 mAh battery on board to keep the lights on. And it does keep them on for quite a while — the One Action lasted 10 hours, 33 minutes in our battery life test. Rest assured that in real-life use, we were never pressured by low battery levels. The handset was perfectly capable of surviving a full day with mixed usage.
Multimedia and extra features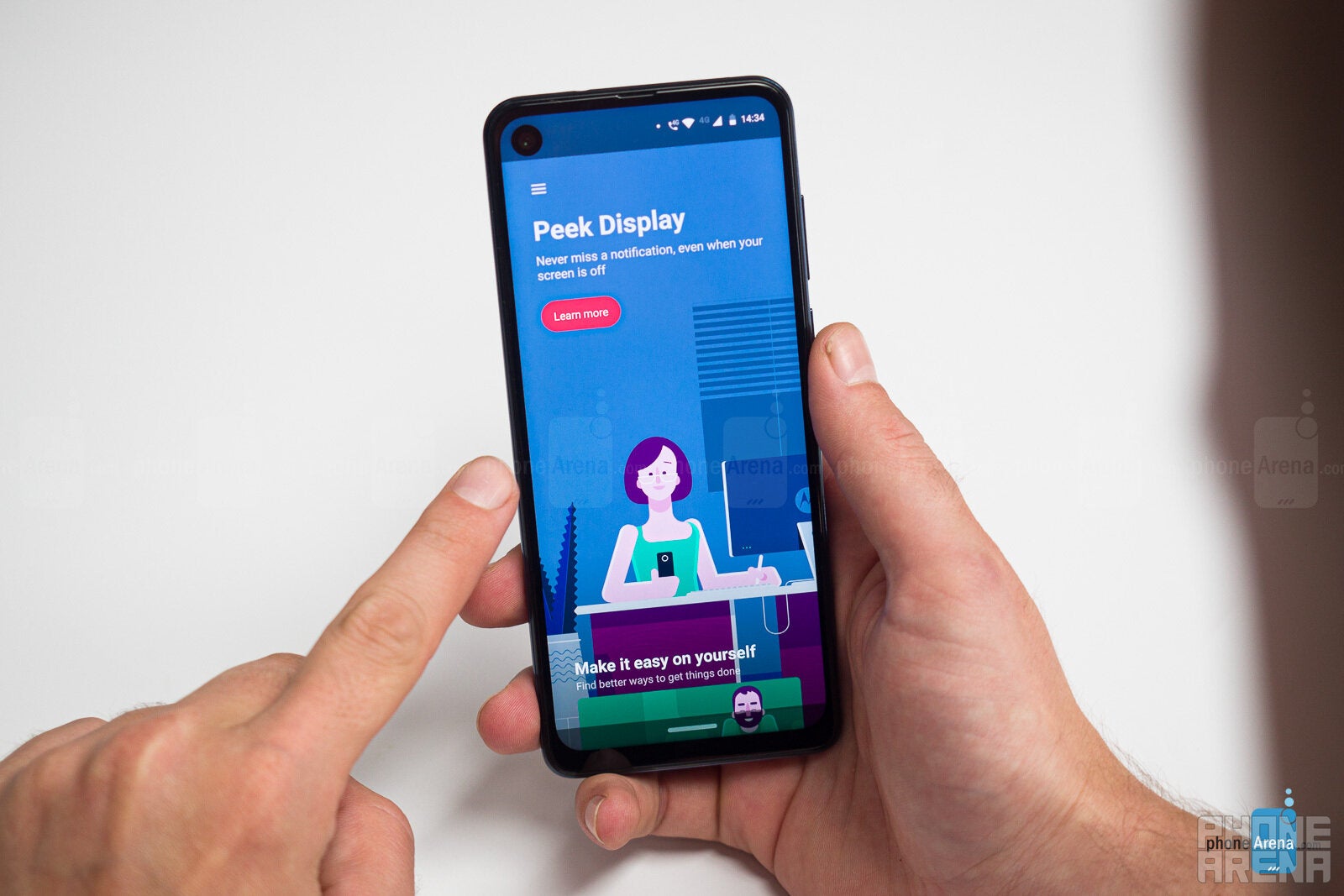 The Moto One Action's 21:9 screen is there to lend itself for cinema format videos. Supposedly, the benefit is that you can watch Star Wars trailers with absolutely no letterboxing but the magic is still ruined by a camera cutout in the corner of the phone, so I wasn't too excited. The phone only has one bottom-firing speaker that can get loud and piercing, which is great for alarms but not ideal for multimedia. The good news is that it does have a headphone jack.
The software on board is Android 9 Pie with only a couple of extra signature features added by Moto. Twist the phone twice to start camera, make a chopping motion to activate the flashlight — these are actually cool and useful. There's also a Moto style gesture control, if you want to activate that — the home button becomes a gesture "pill". Tap it for "home", flick it left for "back", flick up for "recent apps", and swipe it right to switch to the last app you were using (like alt+tab on PC).
The phone's face unlocking feature is worth a mention. Now, this only uses the selfie camera and is not advertised as secure, since the phone can be unlocked by someone who looks like you. But it's so fast and accurate that I couldn't help myself to not use it — whenever I looked at the phone, it was unlocked and ready to go. With the exception of moments when I was in the dark or there was a strong light source behind me.
And, if you want absolute security, there's a back-mounted fingerprint scanner, which is also pretty accurate and fast.
Conclusion
At the time of writing this review, the Motorola One Action is available in a few international markets for the equivalent of about $290-$300. And, for that price, it definitely brings a lot of bang for one's buck — especially if you are interested in the action camera feature. To put it in perspective — this is roughly the same price tier as a budget GoPro camera. And the Motorola One Action arguably delivers better stabilization and better sound recording than a budget GoPro. To top it off, it's an Android phone — you will be able to instantly sync, upload, or even remix your clips straight on the phone.
The downside is the lack of mounting options, so it's not a straight-up replacement for an action camera. More like a secondary option.
As a smartphone, it also delivers in the key areas — the battery life is dependable, the storage is plentiful, the performance is acceptable. It's not a metal-and-glass jewel, and its camera is certainly not top-tier, but these things kind of go with the midrange territory.
Recommended Stories