Moshi SenseCover for Samsung Galaxy S5
1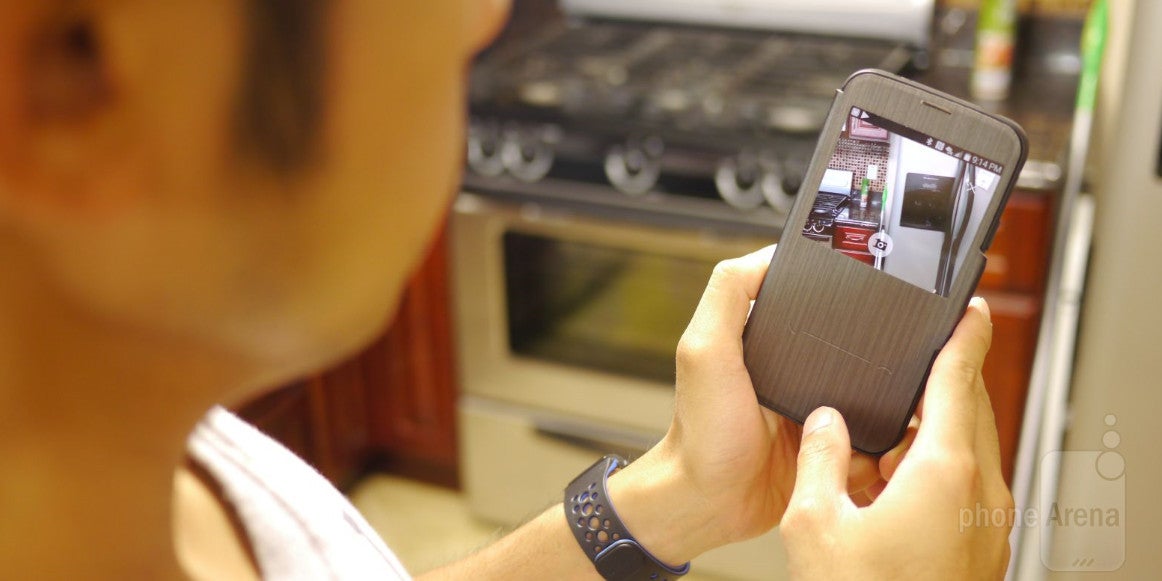 Accessories maker Moshi has typically produced cases for Apple's various products. Slowly and steadily, however, the company has branched out to other devices – with one of them being the formidable Samsung Galaxy S5. Interestingly enough, they only have one single option for the prized smartphone, the Moshi SenseCover, which is yet another alternative to Sammy's very own S-View Flip Cover.
This isn't the first time we're coming across something like this, seeing that we've checked out the
Spigen Slim Armor View case
earlier this month – though, the buggy nature of the app made it finicky to use. With Moshi's offering, it's different in the way that it's sporting another kind of finish, one that opts to use a synthetic leatherette cover that provides a distinct metallic sheen to its finish. Indeed, it gives the case a sophisticated look, but the material is more on the flimsy side. Still, it's nice to know that the phone is entirely protected from all corners.
On the front, there's a transparent screen that gives us access to some of the functions of the case. Nearby, there's a cutout over the earpiece that permits us to have conversations – even when the case is completely closed. In keeping it closed tightly, there's a magnetic clasp that snaps the front cover shut, but it hangs when opened. Despite the firm connection, we're sometimes required to finagle the magnetic connection because the front cover doesn't always sit flush – causing the phone to not properly register that the cover is closed.
Now, in order to take advantage of the unique features of the Moshi SenseCover case, we're required to download the free Moshi SenseCover S5 app for Android. It's pretty simple in what it offers, actually, as there are three main screens to select. The initial one displays the time, date, and call notifications – albeit, it's only the 24-hour clock we're given. Additionally, we can jump to the camera app from the main panel as well. The second one gives us access to the music player, while the last one allows us to select the background for the app.
For what it's worth, we were expecting just a little more with the case, aside from being able to accept/reject calls by swiping on the appropriate area below the transparent screen. From the looks of it, too, there's no way for the app to regulate the screen's brightness, since the light sensor is blocked by the case when the front cover is shut. Yes, the sophisticated look of the case is something we like, but it lacks the substantial feel of Spigen's offering. For those thinking about picking the Moshi SenseCover, you'll need to
shell out $44.95 for it
. In our opinion, we'd probably fork over the extra $5 to snag Spigen's case, since it offers more protection.