Spigen Slim Armor View Case for Samsung Galaxy S5 Review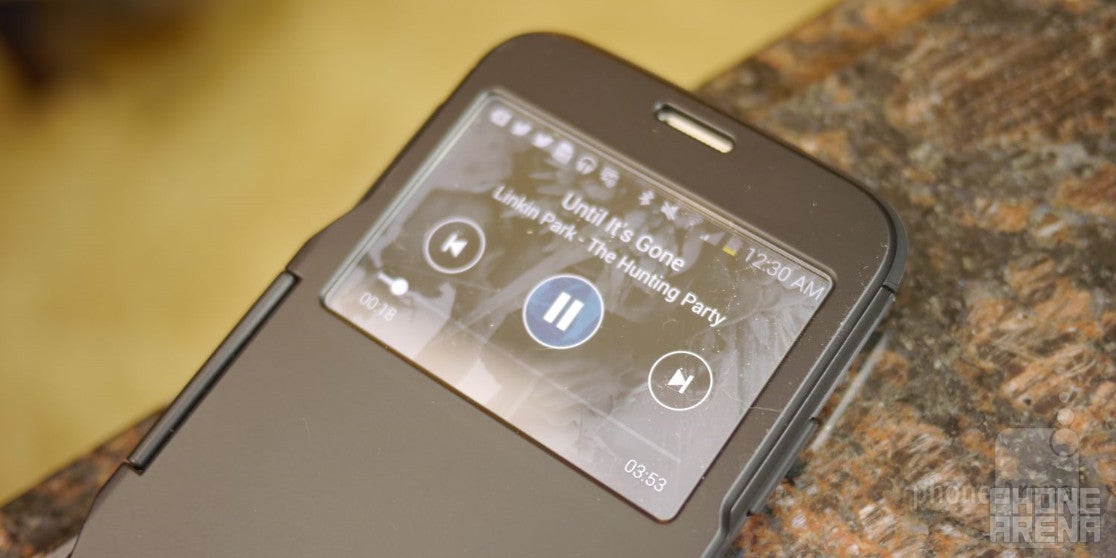 One of our favorite cases for the
Samsung Galaxy S4
last year was
Spigen's very own Slim Armor View case
, which functioned similarly to Sammy's very own official
S View Cover
, but it offered significantly better protection. Well, now that the
Samsung Galaxy S5
is here, it makes perfect sense for the popular case maker to come out with an updated model for the new phone. That's where the Spigen Slim Armor View Case for the Samsung Galaxy S5 comes to mind, as it once again is gunning to be a wonderful alternative to the one that Samsung sells.
Being a part of Spigen's Slim Armor series, the Slim Armor View case is comprised out of two main components that contribute in giving the case a higher level of protection. First, there's an inner rubbery TPU sleeve that goes around the phone that provides the entire case its advanced shock absorption technology – where the web pattern of the TPU material helps to disperse shocks. Secondly, the sturdier polycarbonate frame wraps all around the phone to safely cover and protect its various ports and buttons.
This time around, Spigen has increased the size of the interactive viewing window to allow even more room for us to interact with the phone when it's closed. Furthermore, the front cover has an even tighter grasp when it's closed, so it stays shut even in the event of a fall. Around the rear, there's a cutout for the heart rate monitor as well as the camera. Overall, Spigen one again has crafted a suitable alternative to Samsung's own S-View Flip Cover. Better yet, its protection is superior in every aspect!
Now, in order to utilize the added functions of the case, we're now required to download the Spigen Smart View Plus app, which allows us to set up the case to work with the phone. Unfortunately, this is where some of our frustrations start to manifest, as the app doesn't seem like it's been tweaked enough. For starters, the smart function of the display turning on/off when the front lid is opened/closed is sometimes wonky and delayed. Next up, we're required to set on the increased sensitivity of the display, in order for it to work with the case – a strange requirement to tell you the truth. And finally, the app constantly resets the brightness of the display to a manual setting.
For all of the frustrations, the app manages to deliver meaningful notifications so that we're in tune with the Galaxy S5 – like missed calls and text messages. On top of that, we're given access to the music player and camera through the interactive viewing window. However, we just have to remind you folks that the app needs to be running in order for you to access the case's features.
All told, the Spigen Slim Armor View Case for the Samsung Galaxy S5 is pretty easy on our wallet thanks to its $50 cost – save for some of those aforementioned frustrations. Well, as long as Spigen is dedicated in tweaking and improving its app, this is one case that should be in contention if you're a Galaxy S5 owner.
Recommended Stories