Honor 8X Review
6



UPDATE:

You can now read our Honor 9X Pro Review!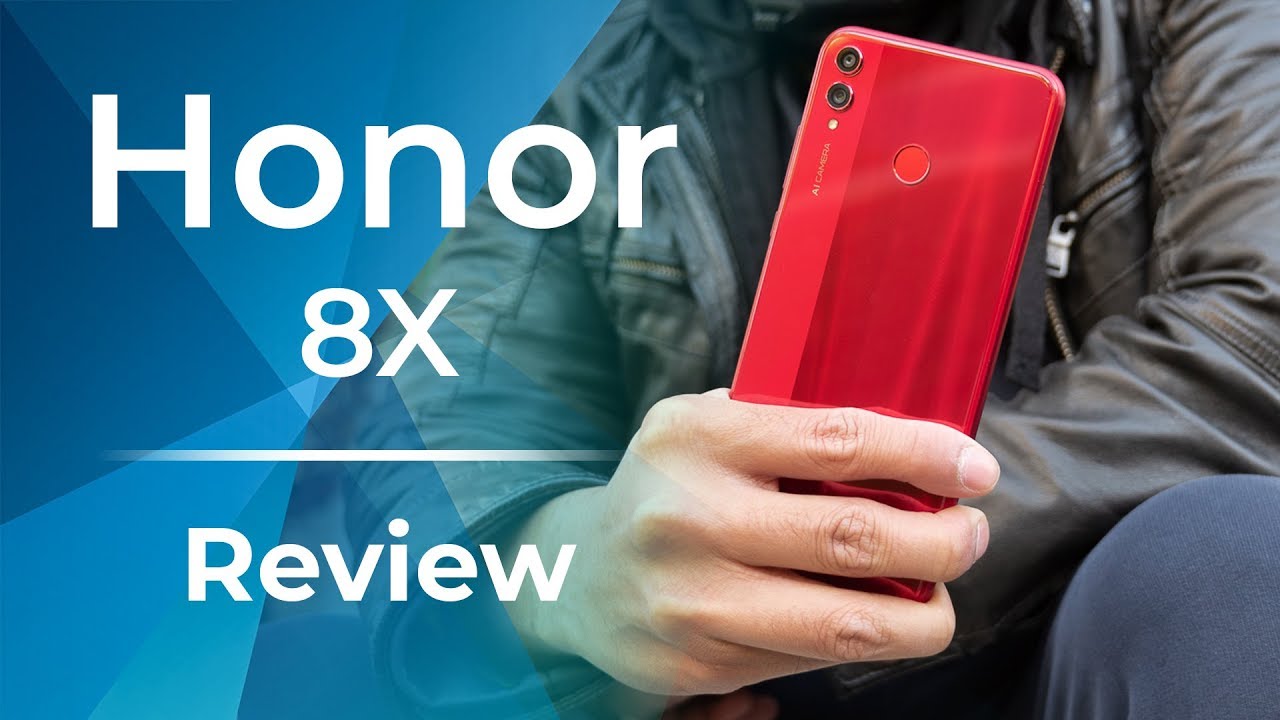 Last year's
Honor 7X
was an impressive outing combining trendy features with a competitive $200 price tag. Its successor, the
Honor 8X
, seeks out the natural progression of being better, stronger, and faster – while remaining faithful to its roots with its aggressive price point. In an era where flagships easily push the $1000 threshold, the $250
Honor 8X
seems like a steal, but we'll find out if its performance makes it a phone worth considering.
In the box:
Honor 8X
Wall Charger
microUSB cable
Design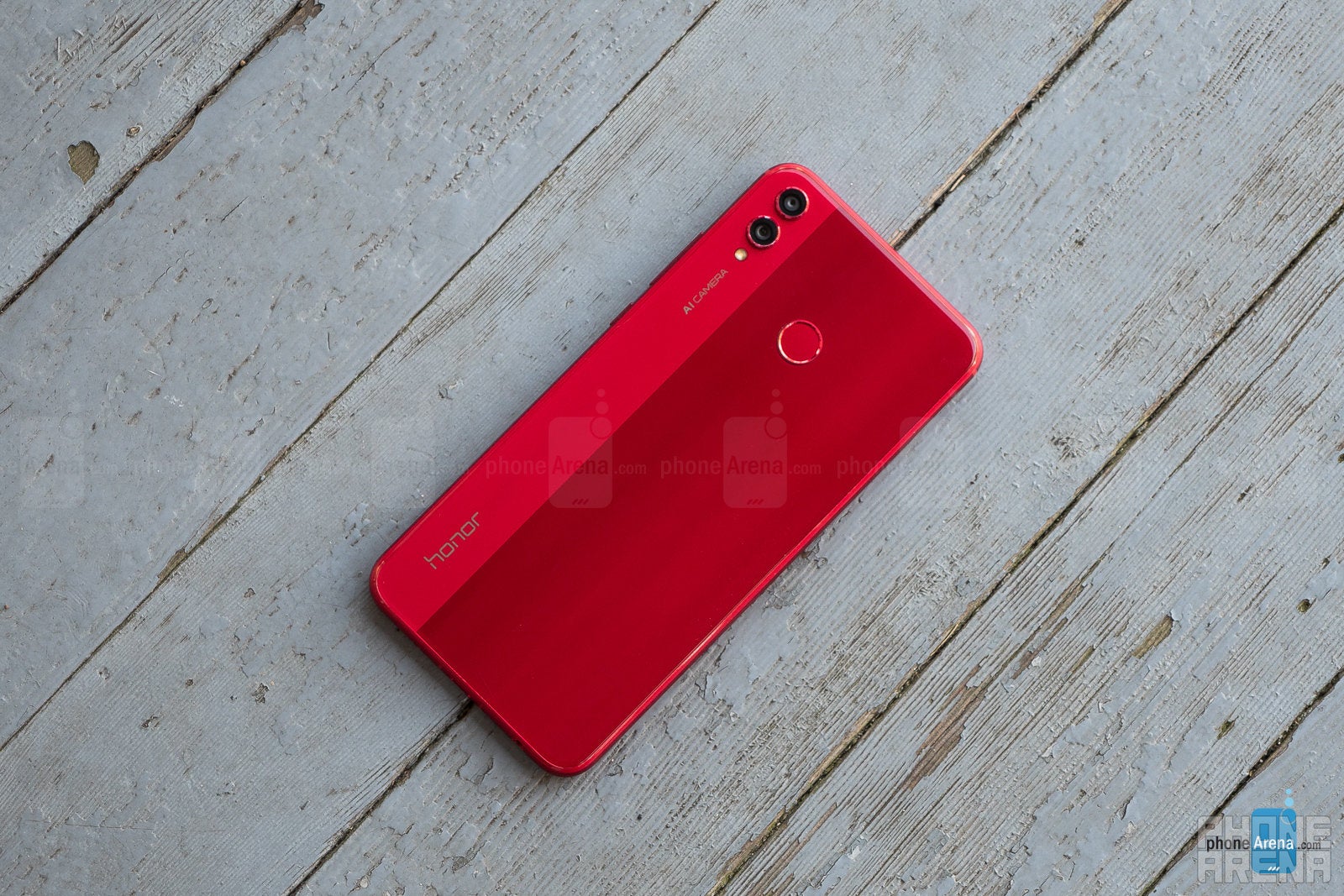 When you think about the price disparity between this and any flagship floating around, it's remarkable that the Honor 8X looks oh-so slick with its glass-meets-metal construction – a complete change in direction from the Honor 7X's all-aluminum trim. There's a stylish appeal to the glass design, as it features a two-toned look with this neat-o shimmering effect as light bounces off the surface. Adding to that is the piercing red color of our unit which easily commands attention the moment it's out and about. You wouldn't believe that a low-cost phone could look this good!
What's particularly nice about the phone is that it feels relatively easy to handle, despite the smooth glass surfaces. Surprisingly enough, it's not slippery at all. And while its size can present some people with challenges, it helps that there's a one-handed mode.
The Honor 8X may be a budget-friendly device, but it does offer welcome niceties like a 3.5mm headphone jack, a rear-mounted fingerprint sensor, a dual-camera system in the rear, NFC, and a face unlock feature. The single downside to its design is that it opts to keep a microUSB port instead of the newer and more convenient USB Type-C port.
Display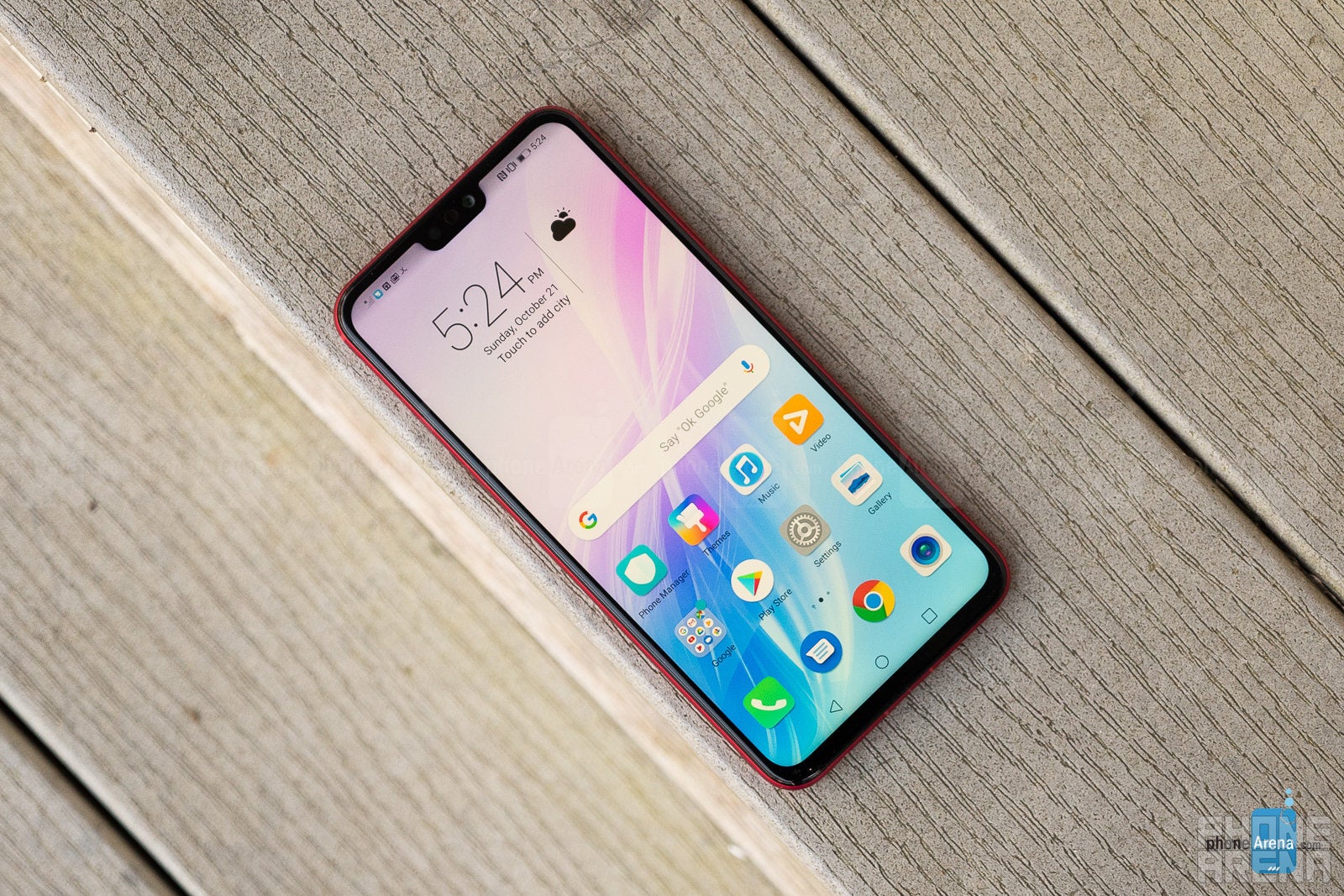 Last year's Honor 7X already boasted a sizable, 5.9-inch display, but the Honor 8X pushes the bounds even further by featuring a gigantic, 6.5-inch, 2340 x 1080 FullView display with an aspect ratio of 19.5:9. There are certainly no issues whatsoever when it comes to details. However, the display itself exhibits some unsavory qualities like its extremely cold color temperature, over-saturated color tones, and weak viewing angles.
Despite that, its peak brightness output of 486 nits ensures that it's decently visible under direct sunlight – and its nearly borderless design is something notable! Then again, there's the notch with the display which isn't as wide as the one found in the iPhone XS, but nonetheless a distraction from an otherwise nearly bezel-less look.
Interface

and functionality




Huawei's EMUI 8.2 interface on the Honor 8X continues to favor an iOS-esque look. For the most part, anyone who's acquainted with EMUI won't find anything dramatically different here, which at the moment is running Android 8.1 Oreo. Even though EMUI attempts to simplify the look of the homescreen by eliminating the traditional apps drawer, there is still some bloatware packed into the Honor 8X that can sometimes be obtrusive.

The more pressing matter is when it'll be treated to Android Pie and whether it will adopt its fresh and new changes to the experience – like its gesture-based navigation, app actions that predict what apps you use the most in the launcher, and slices that offer more actions with specific apps as you search for them in the launcher. All in all, however, EMUI 8.2 is as much of a conventional experience as it can get on a phone. For most users, it'll suffice.



Processor

and Performance

Armed with Huawei's new octa-core Kirin 710 chipset, the Honor 8X with 4GB of RAM runs smoothly for the most part. It doesn't have the lickety-split response of the new iPhones or Pixels, but for stuff that isn't too demanding, it no doubt handles tasks with ease. Just don't plan on gaming, mainly because it suffers from some serious frame rate drops that may make the difference between winning or losing. Accompanied with 64GB of storage, a capacity that's generous for a device of this price point, the Honor 8X also offers expansion through its microSD card slot.



Camera
The Honor 8X is graced with dual cameras on the back – breaking down to a main 20MP f/1.8 camera and a 2MP secondary one. This combo, of course, gives the phone its portrait mode abilities. Meanwhile, the front-facing snapper has been upgraded to a beefy 16MP camera.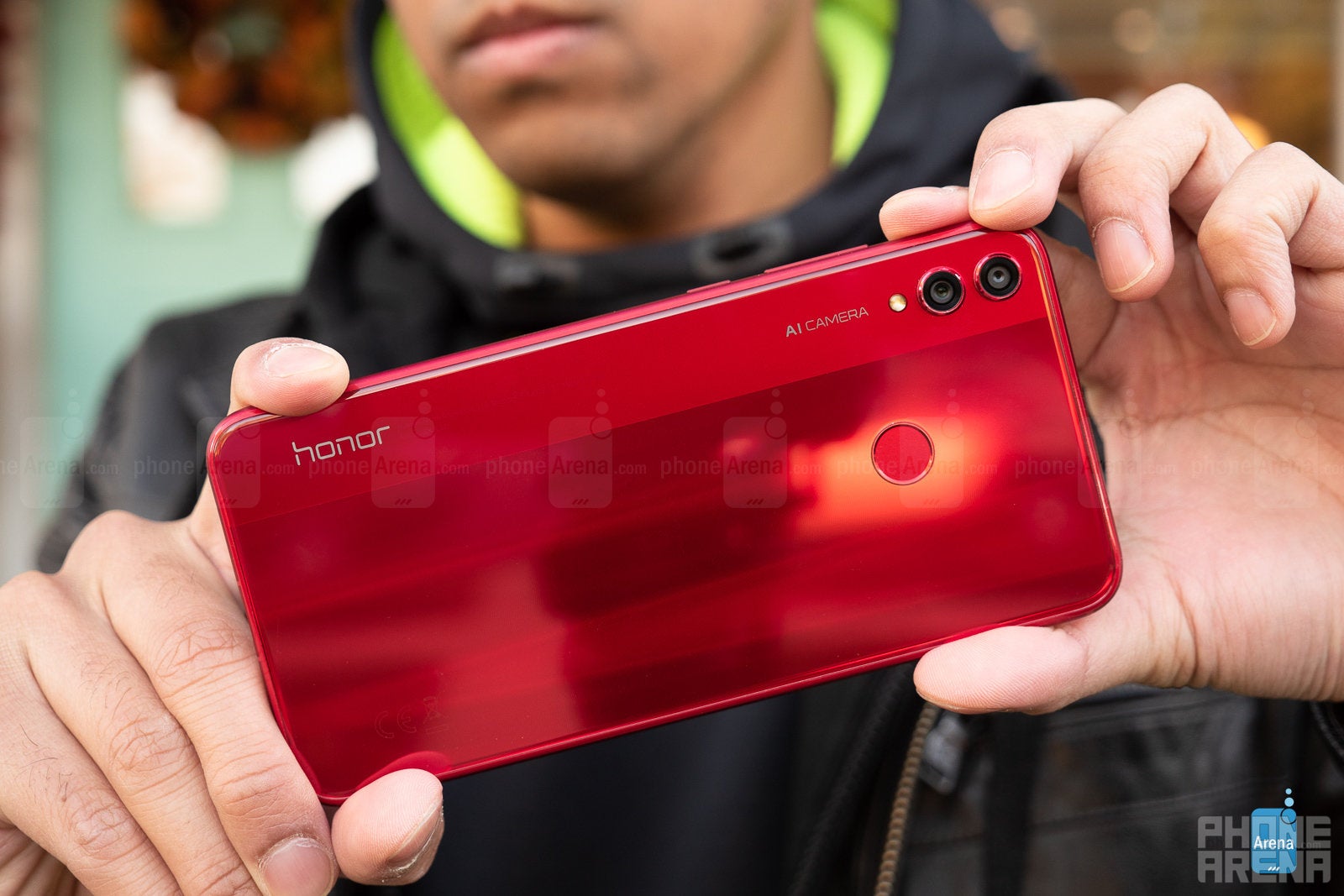 AI has been talked up in big ways before by Huawei, so it's no surprise that the Honor 8X's AI camera is able to detect scenes and aims to adjust its settings accordingly. But even though there is already a bevy of shooting modes and features, we wish there was an auto-HDR option. Instead, it's an option we're required to switch into if we want HDR photos.
Image Quality
Predictably, the Honor 8X performs great during sunny days, but the results out of its AI camera are not necessarily ones you'll like. It heavily favors oversaturated colors, so while images may look visually impressive, they're also more artificial than anything else. Some people might prefer having the AI camera mode turned off, seeing that the results are a bit more natural-looking.
Taking the camera indoors when there's less light, its performance diminishes tremendously despite the upgraded hardware. The biggest problem is that there's always the potential of blurring the shot if you don't stay still. And even when you do, the slower shutter speeds combined with the higher ISO that the AI camera switches to produces soft details and subdued colors.
The portrait mode does okay when it comes to isolating our subject from the background, but the overall look tends to favor a softer tone. Much like the main cam, the front-facing camera produces some good details when the lighting is abundant, but crumbles under low light.
Video quality
Topping out at 1080p 60 FPS, the Honor 8X's camera exhibits significant softness with its video quality, and there's nothing too pretty with the outcome even when there's decent lighting around. Adding to the headache is the lack of stabilization of any kind, which leads to shaky visuals that makes walking look like as though we're running. Things are a little bit better at 30 FPS 1080p capture, but not by much.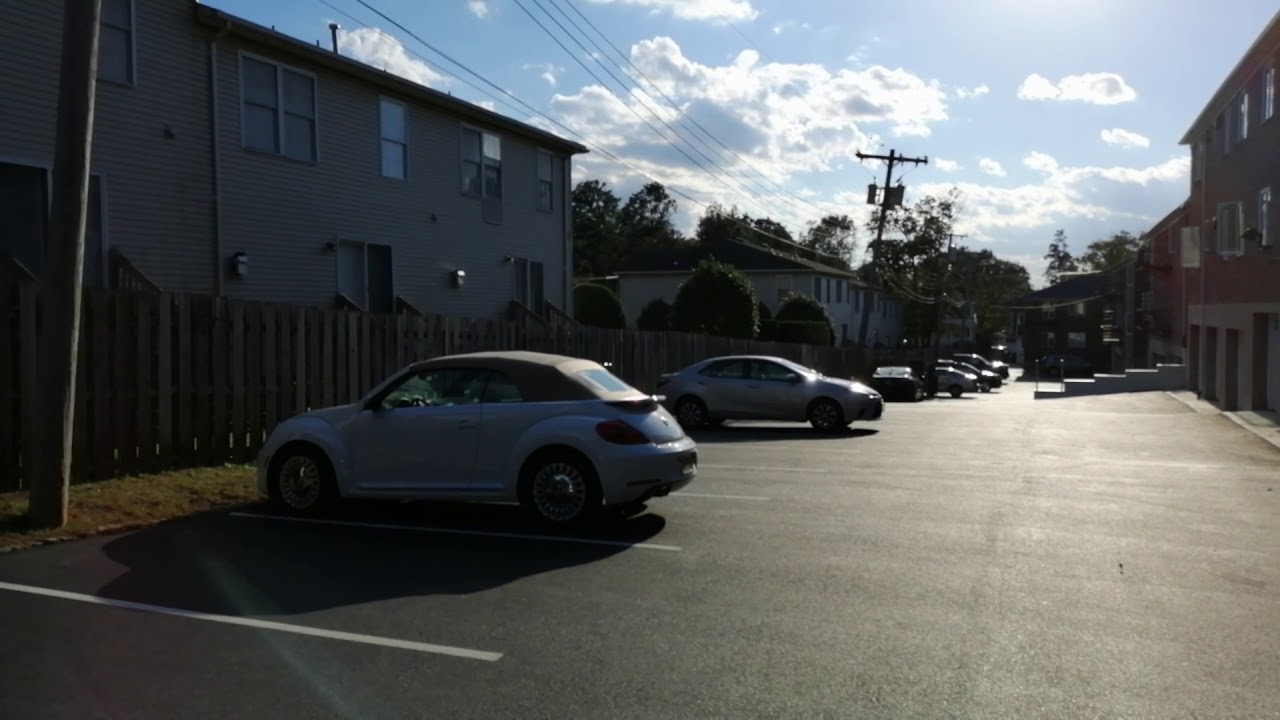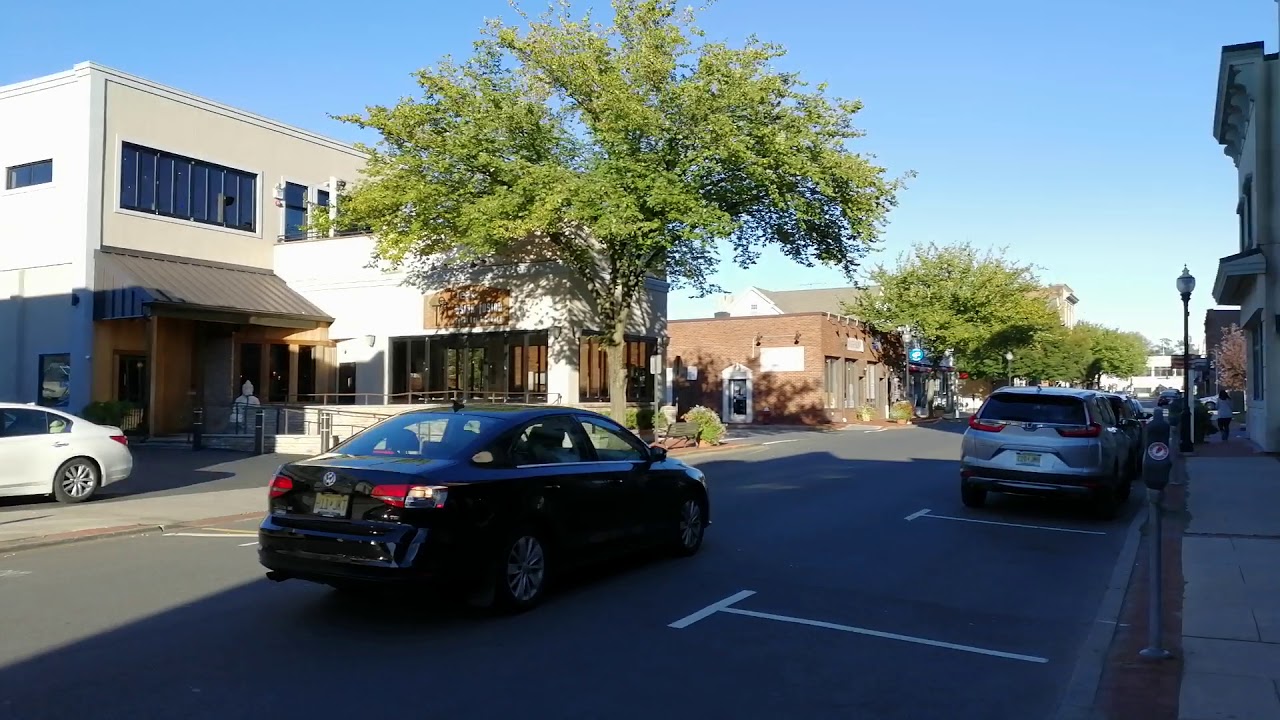 Battery

life

With the increase in size over its predecessor, the Honor 8X benefits from being accompanied by a higher capacity 3750 mAh battery. Day-to-day endurance is pretty good, seeing that it's still packing a decent charge level by the end of the evening.

But with a bigger battery comes a longer recharge time, as the Honor 8X requires a lengthy 3 hours and 36 minutes to recharge back to 100%. And it sticks with a microUSB connection instead of the modern, reversible USB Type-C connector.



Call Quality
Phone calls are manageable for the most part, just as long you're not in noisy areas too often. That's because the earpiece sounds a little bit subdued with its output, which can make discerning voices a little bit tougher than normal. In quiet areas, it's more than ample to carry out conversations. And you'll want to stick with the earpiece because the speakerphone's volume output is rather low, which drowns out very easily when there's a lot of ambient noise.
Conclusion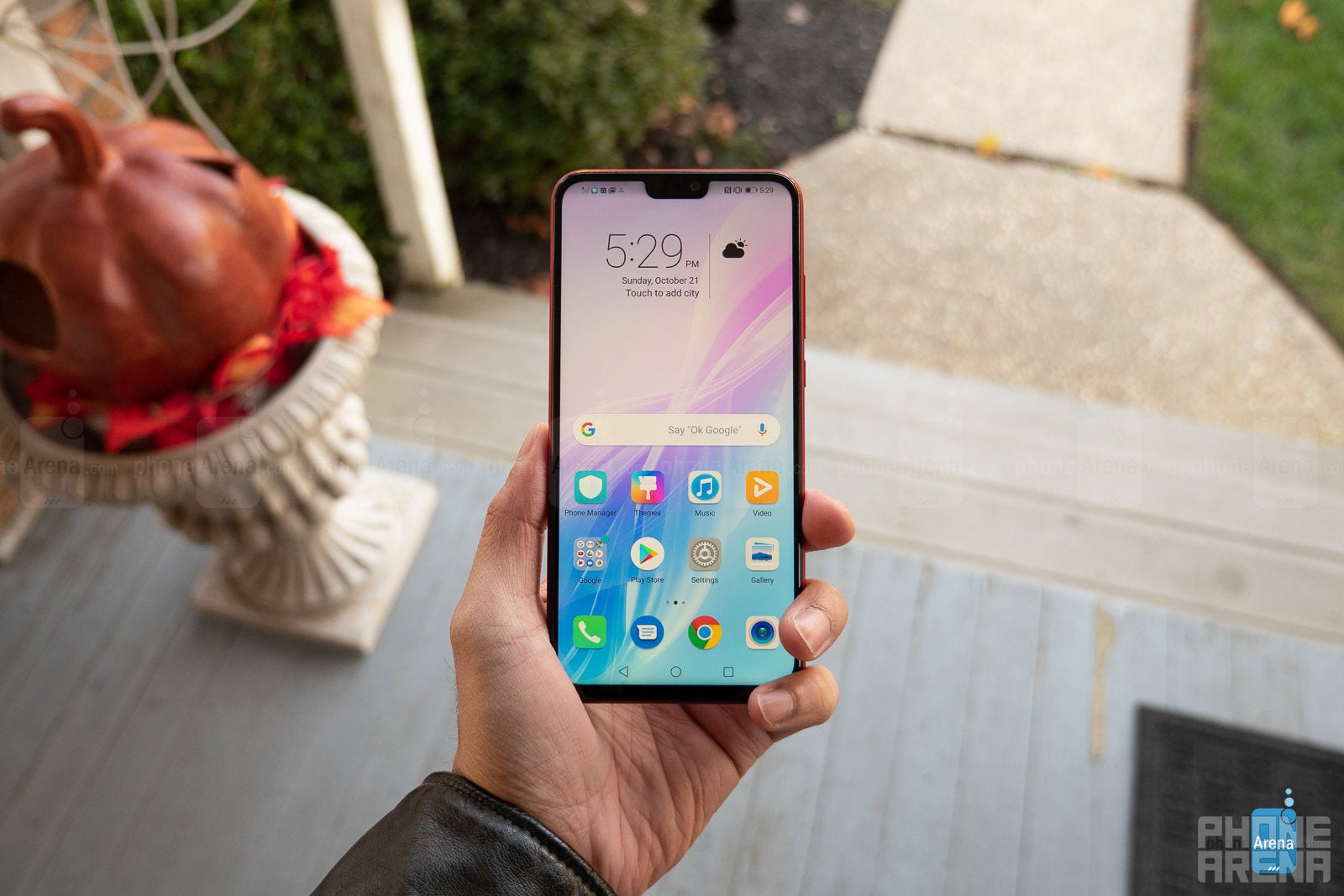 At launch, the
Honor 8X
is priced at 250 euros overseas, which means that it would cost around $250 when it comes to the States. And at this point, it is a decent offering for those on a tight budget. It certainly looks and feels like it should be priced higher! On top of that, you're getting a phone with a fingerprint sensor, a headphone jack, and a giant screen.
Yes, it still has its shortcomings, like its sluggish graphics performance, weak speaker volume, and the camera's soft images under low light. Some of them may be deal breakers for people, but we have to remember that the Honor 8X is a phone costs a small fraction of what a flagship phone commands. For basic use, the Honor 8X is perfectly capable of satisfying consumers on a budget.
Recommended Stories