Honor 9x Pro Review
2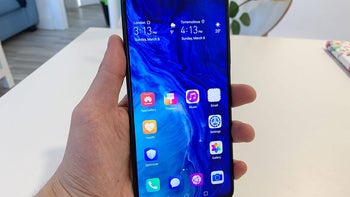 Summary
The Honor 9X Pro is an impressively affordable smartphone aimed at those looking for great hardware without the typically high price tag. Looking at the spec sheet, it almost seems too good to be true: you get a good-looking screen, plenty of storage, a 48MP camera, a big battery, and a reasonably fast processor for just €249.

But there's a catch: the Honor 9X Pro ships with no Google apps or services, such as YouTube or Google Maps. This makes it very hard to recommend to the vast majority of buyers, especially when there are plenty of similarly priced smartphones on the market with full access to the Play Store and Google's extensive range of apps.

Still, if you don't mind living without Google apps and are happy to download the APK files of others not available on App Gallery, you won't be disappointed by this otherwise well-performing phone.


Design & Display

The physical aspect of this smartphone is one thing that makes it stand out from the crowd. Honor has equipped the 9X Pro with a big, 6.6-inch LCD display complete with a Full-HD+ (2340 x 1080) resolution.


For a €249 smartphone, the screen is quite pleasant to look at, although by default, it has a bit of a yellow tint to it. Fortunately, this can be quickly fixed inside the Settings app by adjusting the color temperature slightly.


The display itself is coupled with impressively thin side bezels – they're slimmer than those found on the premium iPhone 11 Pro, though the chin is slightly thicker. The most impressive detail is the lack of a notch or punch hole, however.


Honor has embraced the all-screen experience by adopting a pop-up camera system for the selfie camera. It automatically activates when the selfie mode is opened inside the camera app but otherwise goes totally unnoticed.


These efforts have helped reduce the size of the smartphone but it still feels chunky in the hand, especially with a case on. It is a tad bigger than a Galaxy S20+, measuring 163 by 77 by 9mm and weighing over 200 grams.


Sandwiched between the front and rear panels is an aluminum frame. Among other things, it's home to a headphone jack and a side-mounted fingerprint scanner which is crazy fast – I had forgotten how brilliant traditional capacitive sensors can be after using in-screen alternatives for the past year.


The back of the Honor 9X Pro, on the other hand, is covered in glass. The unit I have features a cool gradient finish that shifts from purple to pink and an X-shaped logo on the back that's visible in certain lighting.



Google Apps & App Gallery

Software goes hand in hand with the display. That's one area where the Honor 9X Pro massively drops the ball, though, because it ships without the Play Store and doesn't support Google's wide range of popular apps either.


The Huawei App Gallery does come pre-installed on the smartphone so buyers at least have access to an app store. But it's missing key apps such as WhatsApp, Facebook, Twitter, Messenger, and Spotify.


These can be downloaded by searching for the individual APK files online, yet for the majority of people, that's going to be too much hassle.

Google apps are a totally different story because the Honor 9X Pro isn't certified by the internet giant. Chrome constantly warns you that it'll stop working, Play Store can be added to the phone but just brings up a blank screen when opened, and YouTube can't even be installed.

Fortunately, a browser app is pre-installed on the phone, and YouTube can be accessed through the website. As for Gmail and Google Maps, the former can be replaced by Mail and the latter is where things get interesting.


App Gallery doesn't yet include a proper Google Maps replacement but its 'New Apps We Love' section pointed me towards MAPS.ME. It seemed quite decent so I downloaded it, but quickly realized its features are limited on the Honor 9X Pro.


As soon as you start navigation and leave the app, a notification appears informing you that MAPS.ME won't work without Google's certification. It works if you leave the app open the entire route, but it seems as though even Huawei and Honor don't completely know which apps work on their smartphones now – not a good look at all!



Camera & Video

There is a triple-camera setup on the back of the Honor 9X Pro, featuring a main 48-megapixel camera, an 8-megapixel ultra-wide-angle shooter, and a 2-megapixel depth sensor.
The primary camera employs pixel binning technology – it combines four pixels into one – to produce superior 12-megapixel shots. Photos taken during the day are pretty decent, although the camera sometimes oversaturates shots. Taking photos indoors also produces satisfying results.


The secondary ultra-wide-angle camera is okay but far from amazing. The photos it produces in daylight are acceptable, albeit a little soft, but in low-light conditions and indoors, a big drop in quality compared to the primary camera is noticeable.


As for the front-facing camera, that's a 16-megapixel sensor. I was pleasantly surprised with this camera because it produces good selfies whenever lighting isn't an issue and displays skin tones pretty accurately.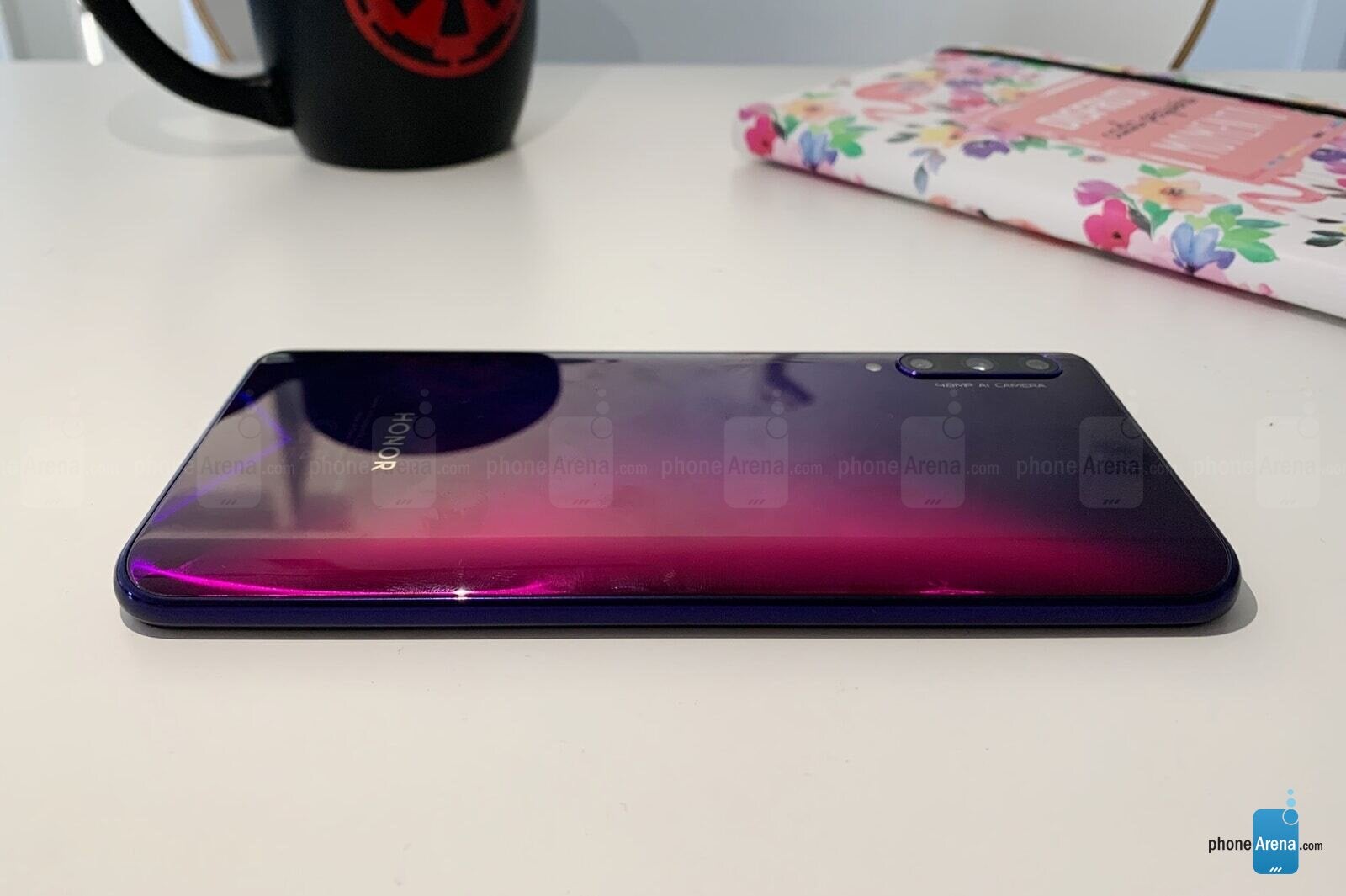 Unfortunately, photos indoors or in situations without perfect lighting are a totally different story. The camera oversharpens shots and smooths over skin quite a bit, regardless of whether beauty mode is activated or not.

Video recording can be done at up to 1080p 60fps using the 48-megapixel camera, and the resulting footage is certainly acceptable. It's a shame 4K video recording isn't supported, but this is a €249 phone at the end of the day, and you can't really ask for much else.

Footage recorded using the ultra-wide-angle shooter is downgraded to 30fps, but it's still perfectly usable.

The Honor 9X Pro relies on one bottom-firing speaker for audio. It could do with a more powerful bass but the results are perfectly acceptable.
Performance & Battery Life

These two areas are the Honor 9X Pro's strongest points. Powering the smartphone is the in-house Kirin 810 chipset coupled with 6GB of RAM and an impressive 256GB of storage.
The software on the smartphone feels very snappy thanks to the aforementioned chipset, and mobile gaming hasn't been an issue either. The latter is boosted by Honor's GPU Turbo 3.0 software, which boosts system performance and reduces SoC power consumption by 10% when gaming.


Ensuring you get the most out of the Honor 9X Pro on a single charge is the 4,000mAh battery. It easily lasts a full day with normal usage and could probably stretch to 48 hours if you're a light user.