Woot is running a massive sale on older Samsung flagships, Galaxy S7 and S8 Active included
0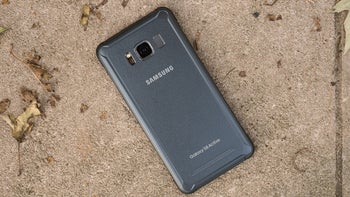 Samsung's high-end smartphones have undergone some major design changes in recent years, but although the company's older flagships can't exactly rival their "Infinity Display" descendants in terms of style (not to mention raw power), professional bargain hunters may still be attracted by the
Galaxy S7
, S6, and even the ancient Galaxy S5.
All three veterans are on sale today only at incredibly low prices in refurbished condition, along with the newer and tougher
Galaxy S8 Active
. That's actually still the most recent "Active" high-ender released by Samsung (and there's no word on a
Galaxy S10
Active yet), packing a respectably speedy Snapdragon 835 processor and 4GB RAM at $229.99 on Woot.
The GSM-only 64GB rugged handset is available in a Meteor Gray paint job, fully supporting networks like AT&T and T-Mobile and shipping alongside a standard 90-day warranty from Amazon subsidiary Woot. Unlike the "regular"
Galaxy S8
, the Active variant comes with a flat 5.8-inch screen, some extra bezels, as well as a plastic back and corner bumpers protecting the device from damage caused by hard drops.
If you're not into rugged designs or simply don't have 230 bucks to spend, a "scratch & dent"
Galaxy S7
can be purchased for as little as $114.99 in black and gold colors with both GSM and Verizon compatibility or $119.99 in black only with GSM-only connectivity. The
Galaxy S6
, meanwhile, is on sale starting at $89.99 with 32GB storage and $99.99 in a 64 gig configuration, with the
S5
available for a measly $69.99 for use on GSM carriers and Verizon.
All these oldies come with a 90-day seller warranty and the promise of flawless functionality, having apparently been tested and certified as "fully working." Cosmetically, of course, a number of flaws are to be expected, including "moderate" scratches, dents, and dings.

Check out the deals here