Woot is holding an extensive one-day sale on new and old iPad Pro variants with warranty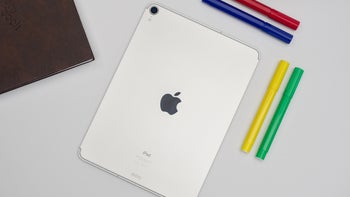 If you're in the market for a high-end tablet but don't know what to choose between
a newer, sleeker iPad Pro
and an older, significantly cheaper, and more robust model, Woot is not making your decision any easier today by selling three main variants and over a dozen specific configurations of Apple's popular slates at fairly reasonable prices.
We're talking about 11 and 12.9-inch iPad Pros released in 2018 that are fetching as little as $659.99 and $819.99 respectively in refurbished condition, as well as
2017's 12.9-incher
going for $569.99 and up brand-new backed by a full one-year Apple warranty.
The older generation
, which includes thicker screen bezels and support for Touch ID fingerprint recognition instead of the more modern Face ID authentication method, also comes with 4G LTE connectivity at only 570 bucks.
That's obviously in an entry-level 64GB storage variant, with 256 and 512 gig upgrades available at an extra $90 and $100 on top of that respectively. In terms of color options, the selection is also pretty rich, including space gray, gold, and silver paint jobs. It's worth pointing out that Apple no longer sells this particular iPad Pro 12.9 model directly in either new or refurbished condition, while retailers like B&H Photo Video have been consistently charging more than Woot does at the time of this writing.
Naturally, the same goes for iPad Pro (2018) refurbs sold with 90-day warranties included in your choice of space gray or silver hues with Wi-Fi-only capabilities. A brand-new
11-incher
typically starts at $800, fetching 140 bucks less as a refurbished 64GB device, with 256 and 512 gig configurations currently priced at $770 and $880 respectively at Woot.
Last but certainly not least, the
latest 12.9-inch iPad Pro
can be had in exchange for 820 bucks with 64 gigs of internal storage space, $930 in a 256GB variant, and $1,060 when able to accommodate a whopping 512GB of data. That may not sound like your typical bargain, but trust us, it's pretty much the best you can do in terms of discounts on some of the best tablets in the world right now.


Check out the deals here
Recommended Stories