Check out the best deal yet on the unlocked Moto Z4 at Best Buy
1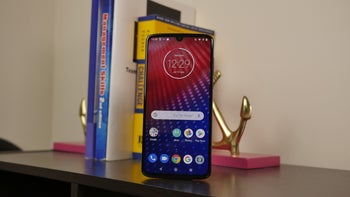 The Z4 is not the flagship hardcore Moto brand fans were expecting and
Motorola so badly needs
to become a force to be reckoned with in the highly competitive mobile industry again, but at the right price,
the 6.4-inch mid-ranger
can be quite a smart purchase nowadays.
$500 is probably not it, as the
Moto Z4
can't hope to defeat the likes of the amazing
OnePlus 6T
in head-to-head battles, but Verizon subscribers have been able to get the modular phone at
significantly lower prices
on
a number of occasions
lately. Unfortunately, we haven't seen many great deals offered on the unlocked variant, at least for those interested in buying the Snapdragon 675-powered handset and
nothing else
.
But Best Buy finally comes to the rescue of bargain hunters today, charging as little as $249.99 with absolutely no strings attached. We're talking no upfront activation on any specific network, and of course, no monthly installment plans, bill credits, trade-ins, or other "catches."
You simply order the unlocked Moto Z4 online for store pickup near you (where available, naturally) and choose the "activate later" option to stay away from lengthy carrier commitments. Ironically, if you want to activate the device upfront, you need to pay $299.99 for Verizon and AT&T use, while Sprint customers are looking at coughing up the same aforementioned 250 bucks.
There's one more thing you should keep in mind before pulling the trigger, specifically that the Frost White hue is the only one currently available at a massive 50 percent off its $499.99 list price. In addition to the respectable aforementioned Qualcomm SoC, the Moto Z4 has a generous 128 gigs of internal storage space going for it, as well as a beautiful OLED display with a resolution of 2340 x 1080 pixels, a subtle notch, and an "invisible" fingerprint scanner. You also get a decently-sized 3,600mAh battery with TurboPower charging capabilities, a single but proficient 48MP rear-facing camera, and surprise, surprise, a headphone jack.