Motorola is quietly thriving in the US, but it needs a real flagship to get to the next level
13
This article may contain personal views and opinion from the author.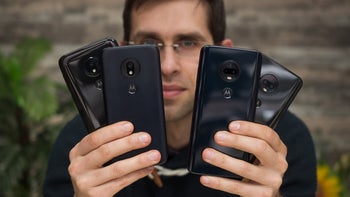 The excellent Moto G7 lineup is primarily responsible for the brand's recent revival
As
global smartphone shipments
have been steadily declining for the past couple of years, it's proven difficult for most mobile industry veterans to maintain a healthy growth pace and hefty profit margins with consumers constantly demanding more value for less money. But apart from the likes of
Huawei
and
Xiaomi
, which impressively managed to defy all trends and boost their sales numbers amid this unprecedented stagnation, another major brand made significant albeit not as remarkable strides.
That's probably why Motorola's decent progress of late didn't quite catch the attention of so many market analysts and tech pundits. But this writer noticed it, starting back in February, when Lenovo's Mobile Business Group reported its
first quarterly profit in almost five years
. For those who've been living under a rock this past decade, Motorola Mobility was acquired by Google for $12.5 billion in 2012, then offloaded to Lenovo just two years later for a fraction of that sum.
While the $2.9 billion deal seemed like an incredible bargain at first, Lenovo struggled to capitalize on one of the oldest, most respected brands in the history of mobile phones for years.
The beginning of a (potentially) beautiful resurgence
Before we go any further, it's important to highlight Lenovo's mobile division isn't exactly swimming in money all of a sudden. Because the Chinese tech giant never detailed the profit scores of its "Mobile Business Group" during the final three months of 2018 and first quarter of 2019, we're guessing those are still fairly modest. But small profits (for two consecutive quarters) sure beat the massive losses reported over the last few years, as Lenovo tried a number of different strategies, reorganizing its vast product portfolio more than once before deciding on focus on a handful of Asian markets with own-brand devices and primarily aiming Moto handsets at North and Latin American audiences.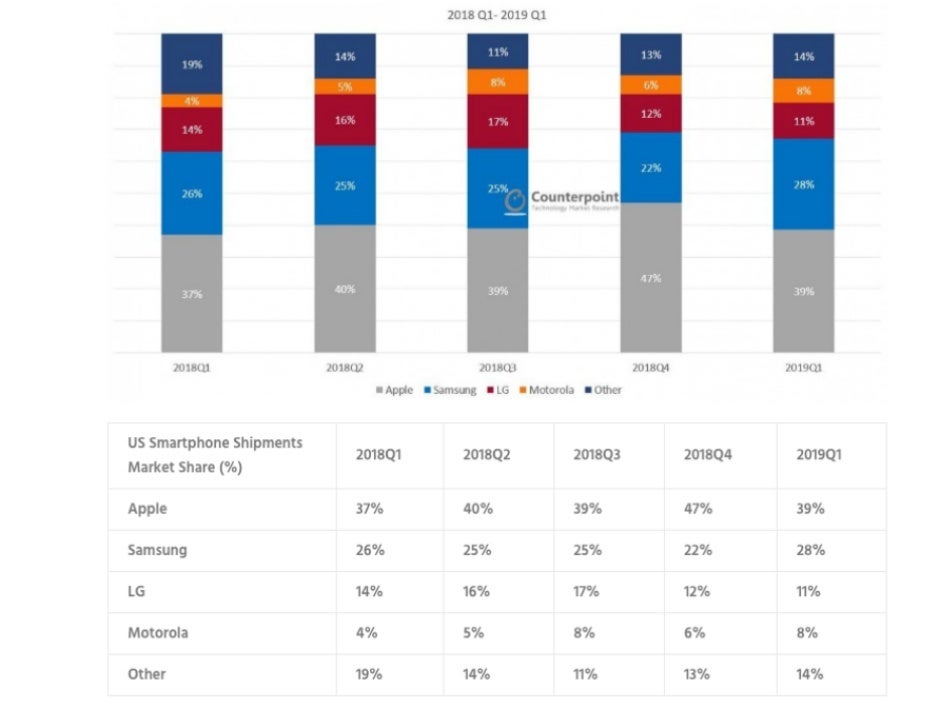 8 percent is not a lot, but 100 percent share growth in just one year is pretty impressive
Widely beloved in the US since the good old Razr days, Motorola essentially doubled its regional market share between Q1 2018 and Q1 2019, according to the
Counterpoint Research records
. The latest
preliminary Kantar report
suggests the brand had a great second quarter as well, and although its 8 percent slice of the pie doesn't feel as impressive as, say, the 145 million phones it sold around the world back in 2005, it's definitely something that could one day lead to... something bigger.
But while this
spectacular
promising comeback would have never been possible without the increasingly popular
mid-range Moto G series
and the even humbler
Moto E family
, "Lenovorola" has to step things up if it wants to be taken seriously as a potential challenger for the global podium. Speaking of podiums, it's interesting to point out that Motorola is inching closer to LG's bronze medal position in the US while ranking a very distant seventh in
worldwide smartphone shipments
as of Q1 2019.
No high-end presence, no long-term growth prospects
Quick, what do Samsung, Huawei, and Apple have in common? Aside from a penchant for "borrowing" each other's best ideas, designs, and features, that is. Yup, we're thinking about the best, most popular high-end handsets around. Granted, Huawei's incredible rise through the ranks these last few years is owed in large part to the company's excellent low-cost products. But without blockbusters like
the P20
and
Mate 20 lineups
, overtaking Apple would still be a pipe dream. Ditto for Samsung and the
Galaxy S10 family
, as well as previous members of the super-premium Galaxy S and Note families.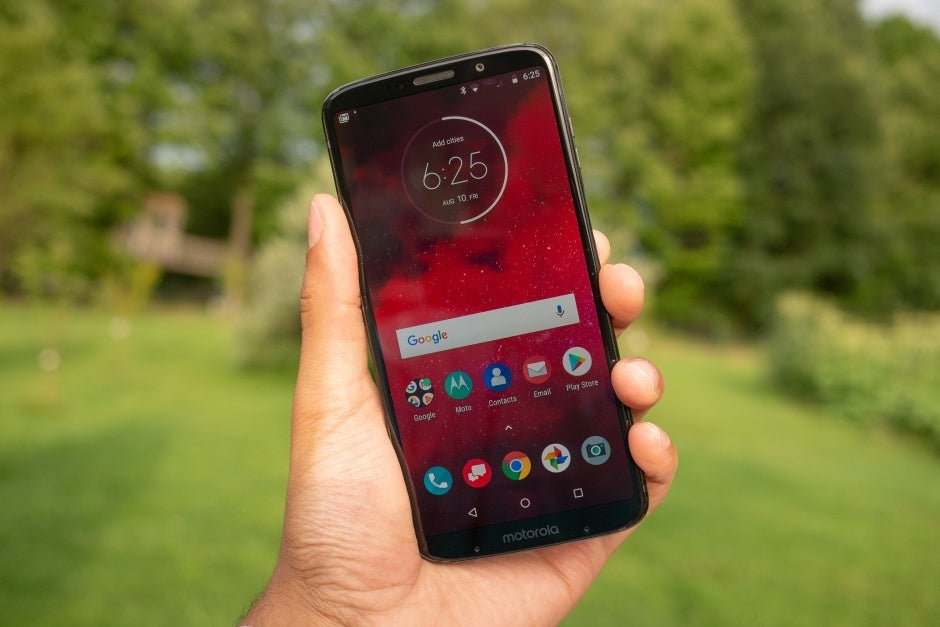 The failure of the Moto Z3 is not reason enough to abandon the high-end segment
High-end devices don't just sell better than low-enders and mid-rangers, also generating much higher profits that sometimes allow humbler products to be sold at a loss. Unfortunately for Lenovo, the Moto Z lineup hasn't been able to catch on quite at the same level as the G series. Need proof?
According to Counterpoint Research
, Motorola is ranked outside the top five vendors in the global premium segment, behind both OnePlus and Google.
OnePlus and Google are ahead of Motorola when it comes to US sales of "premium" smartphones as well, which is... not great. After all, OnePlus barely made its regional debut last year. On a single carrier, too. Clearly, the
Moto Z3
was a flop, while the
recently released Z4
doesn't feel very premium,
packing a Snapdragon 675 processor
. On the bright side, there's always the
Z4 Force
to look forward to, right? Well,
apparently not
, which means the company is giving up on the high-end segment entirely, not even having a US contender for the likes of the
Galaxy S10e
and iPhone XR in the works.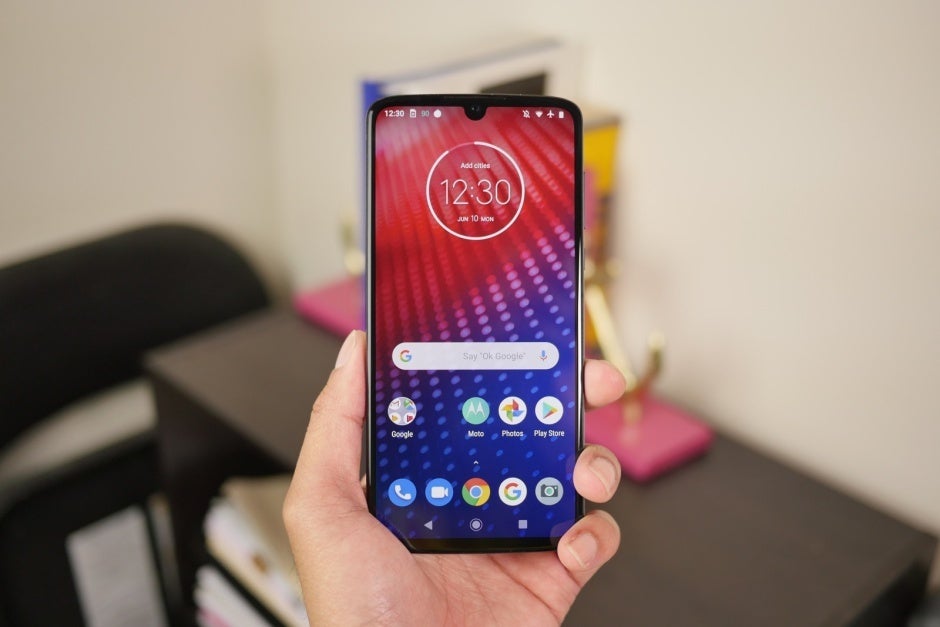 Motorola needs to do better than the upper mid-range Moto Z4 to sustain long-term US growth
That seems like a big mistake, essentially relegating the brand to second-tier status. There's obviously nothing inherently wrong with focusing squarely on the low and mid-end categories, especially when doing it with awesome devices like the
Moto G7 and G7 Power
. But these are also inevitably low-margin segments, unlikely to generate the kind of long-term growth a brand associated with the cell phone's invention should be pursuing. Instead of thinking big picture and dreaming big, Motorola appears to be settling for marginal, short-term gains.
Unless the
foldable Razr
is real, more powerful than
recently rumored
, and closer to a commercial release than currently believed, in which case I take it all back.
Recommended Stories